These turkey wraps are like eating Thanksgiving in a sammie!
A spicy cranberry spread make these wraps taste sensational!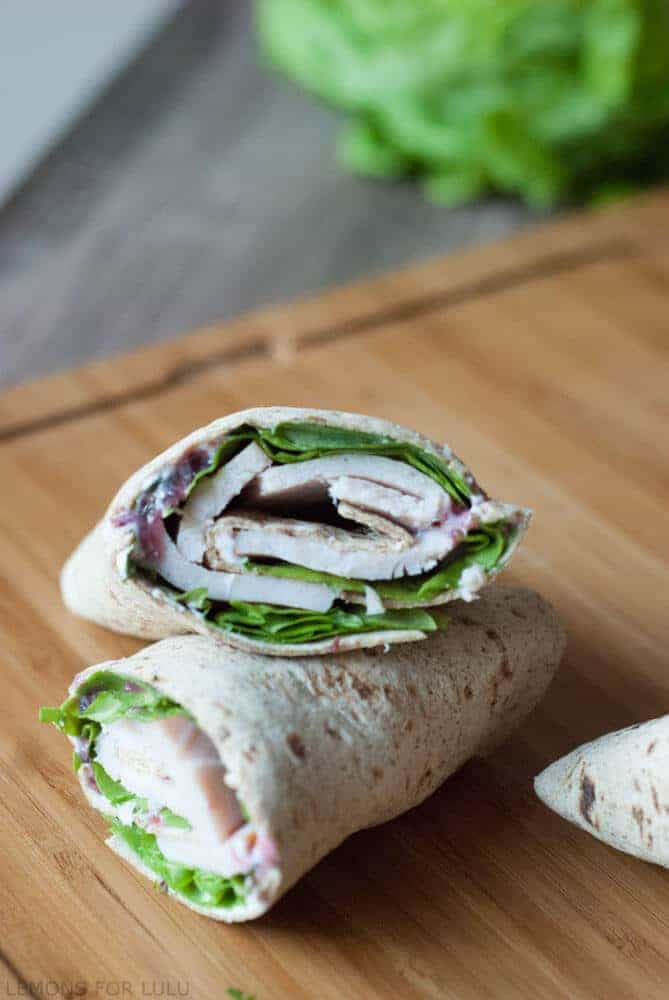 Thanksgiving is only a few weeks away.   It's time to start thinking about what to serve. Will you make stuffing on the side or in the bird?  Or wait is that dressing?  That always confuses me.  Will you serve mashed potatoes or roasted potatoes?   Sweet potato casserole with or without marshmallows?  Are you a green bean casserole fan or would you rather skip that dish?  I frequently get asked if my Greek family will eat anything different on Thanksgiving.  The answer is no way.  We want a great big bird and ALL the trimmings just like everyone else.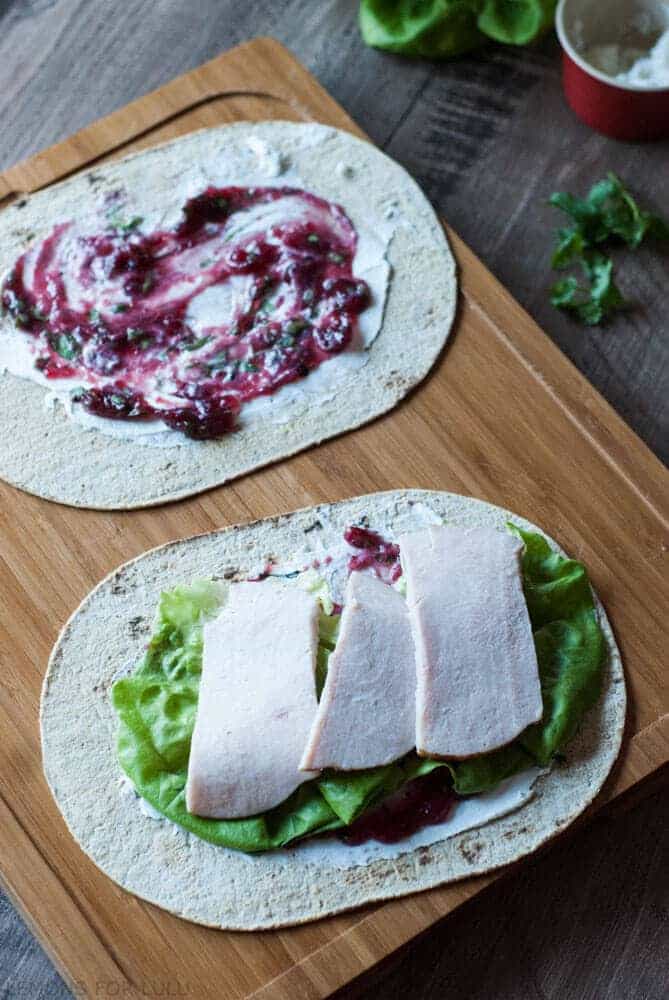 You know why we want all that yummy food?  Because we want LEFTOVERS!!    I'll take the mashed potatoes for soup, the rolls and the stuffing on their own and I'll take left over turkey for this casserole, these tostadas and for sandwich wraps!  Left over turkey sandwiches are the best right?  Why not change it up and use up some cranberries while you are at it?  I combined cranberry sauce with some spicy jalapeño jelly in these wraps.   The cream cheese is the glue that holds it all together.  If you aren't into spicy food, you can leave out the jalapeño jelly but it really does add a nice contrast to tart cranberry sauce.   You could use flavored cream cheese too if you desired.  You can use whatever flavor of wrap you have in your fridge.   These are pretty easy-going wraps.  Anything goes really.  They truly are a fantastic change from your ordinary turkey sandwich.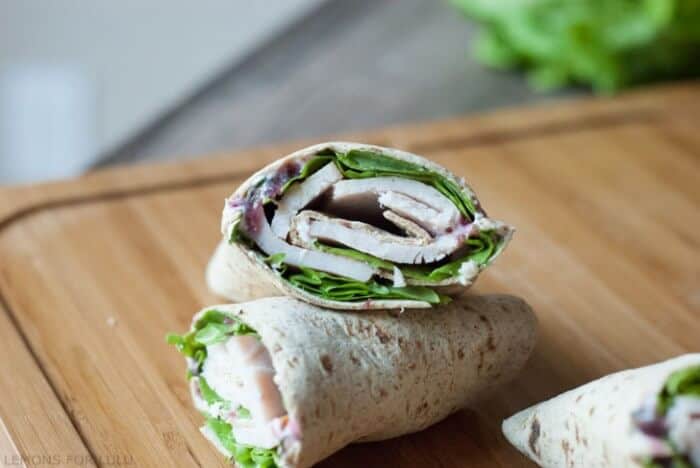 So there, I've given you a smorgasbord of food ideas for leftover turkey day grub.  Looks like you may want to wear your stretchy pants the day after Thanksgiving too.
I'll be sharing this recipe over at Food Fanatic today.  Be sure to check out my Jalapeño Turkey Burgers and my Turkey Taco Sloppy Joes for more turkey ideas!
iframe src='http://www.foodfanatic.com/recipes/spicy-turkey-wrap-recipe/iframe/' seamless='true' style='border:0;width:100%;height:600px;'>Spicy Turkey Wrap Recipe