Beer blended with honey and citrus makes a pleasing and refreshing summer beverage!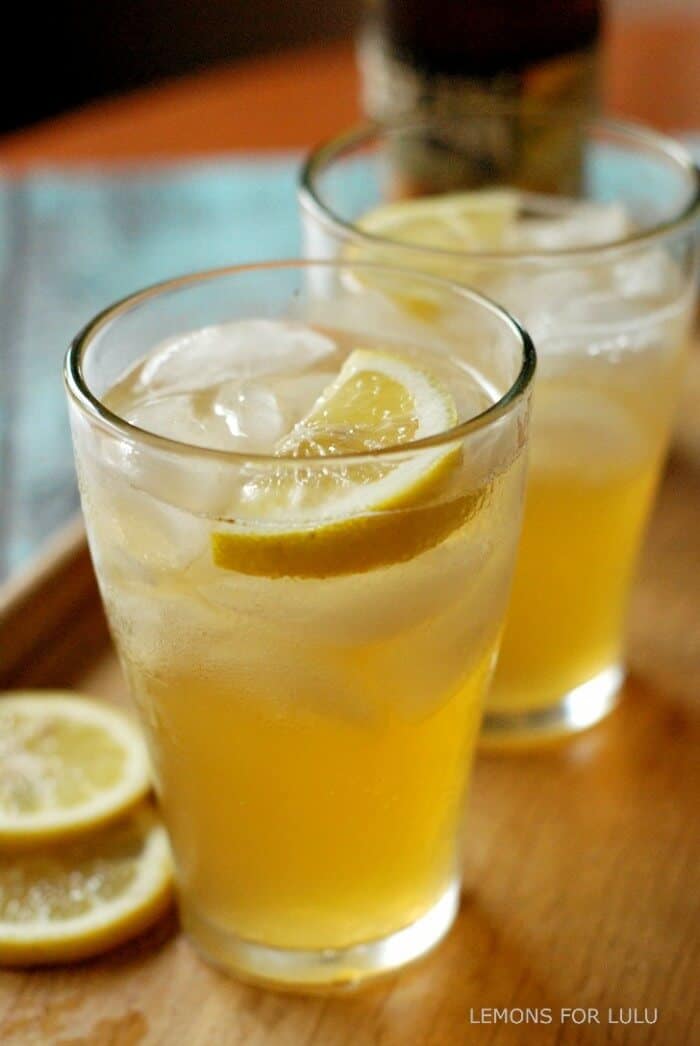 There's a slight change in the air.  It's subtle, but it's there.  It's the change that all parents are talking about and all kids are dreading: the changeover from summer break to back to school.  Some of us love it, some of us do not.
It's curious how the air seems still as I walk my dog each night.  I believe it's because there aren't any kids riding bikes, playing catch or chase in the front yards.  Instead they are packing in as many outings and sleep-overs as possible.   Everyone knows the end is near.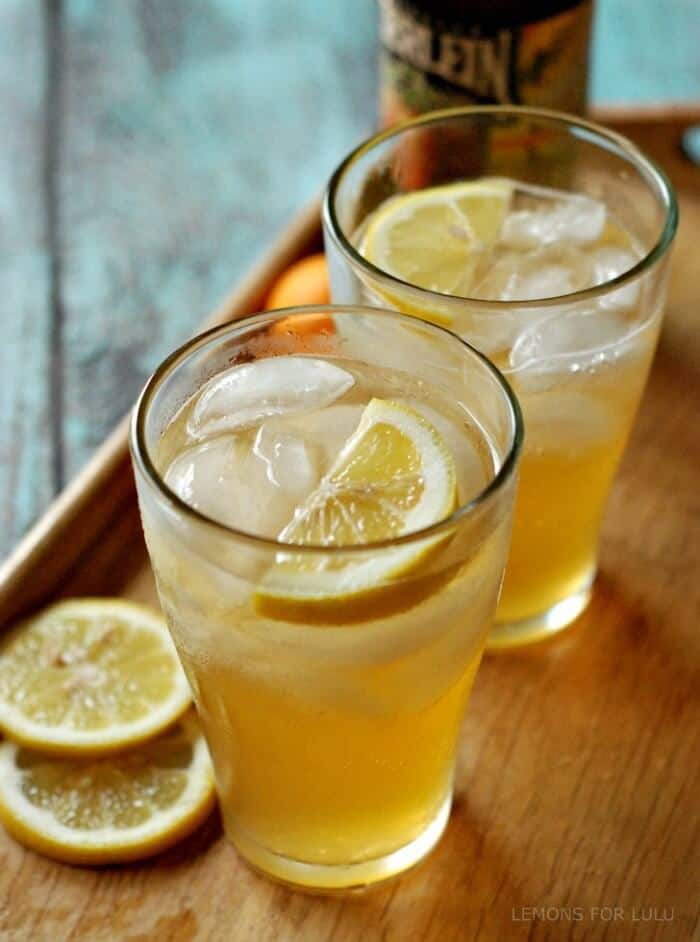 I, however, am not ready to give up on summer.  I want to sit outside until it is dark and watch fireflies and listen to the locusts.  I want to take in the smell of fresh cut lawns and listen to the relaxing sound of water from the sprinklers raining down upon our yards.  Before I start thinking about schedules and routines I'm going to soak up the last drops of summer with a few of these citrus honey beer shandies.  These beer shandies have the tang of lemonade, the kick of vodka and the deep wheat flavor from the hefeweizen beer.  A little honey sweetens it all.  I never knew beer and vodka could taste this good!
I have to remember these beer shandies when it's the dead of winter and all the cold and gray around me becomes oppressive.  While these drinks will not bring on a heat wave, they will remind me of all that was good about summer and remind me of what lies ahead.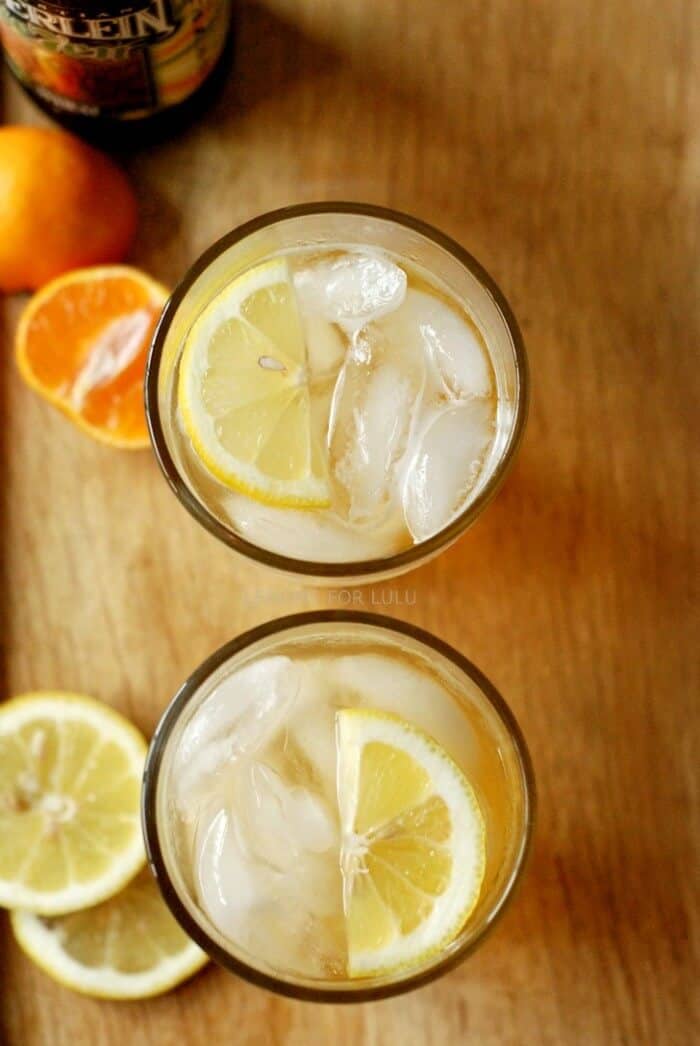 SUMMER LOVIN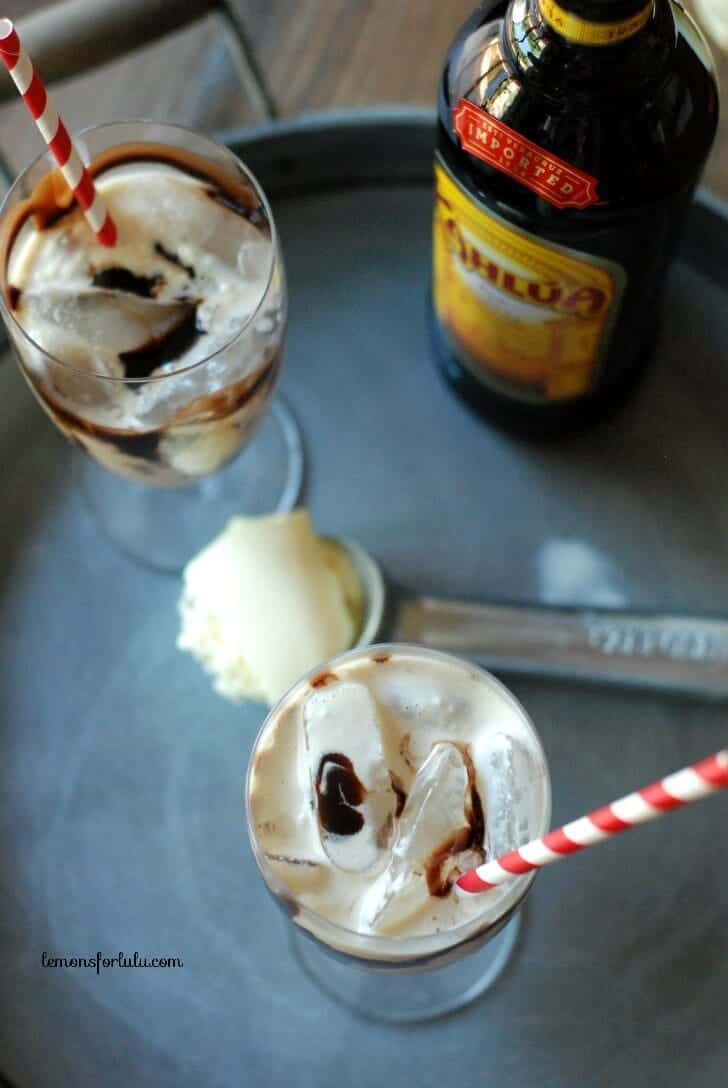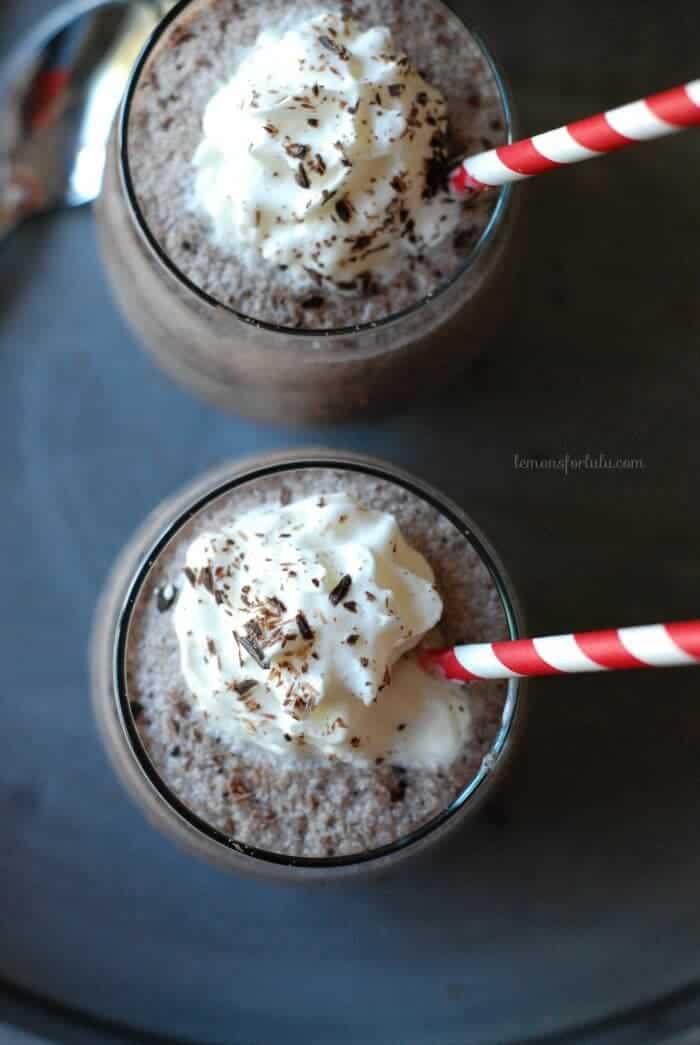 NEVER MISS A RECIPE! SUBSCRIBE TO MY EMAIL TODAY!
FOLLOW ME:
FACEBOOK | TWITTER| GOOGLE +| BLOGLOVIN | INSTAGRAM
Citrus Beer Shandy and a Giveaway
Ingredients
3

tablespoons water

1 1/2

tablespoons honey

4.5

ounces vodka

1/4

cup orange juice

2

tablespoons lemon juice

1 12

oz. bottle hefeweizen beer
Instructions
Combine water and honey, stir well. Pour honey mixture along with voda, orange juice and lemon juice into a cocktail chaser filled with ice. Shake well and strain into a small pitcher. Add beer. Serve over ice. Serves 4.