Sweet little shortbread cookies with BIG fall flavor!  Each bite is full of cinnamon and a spiced pumpkin glaze!
Cinnamon shortbread cookies are coffee's best friend!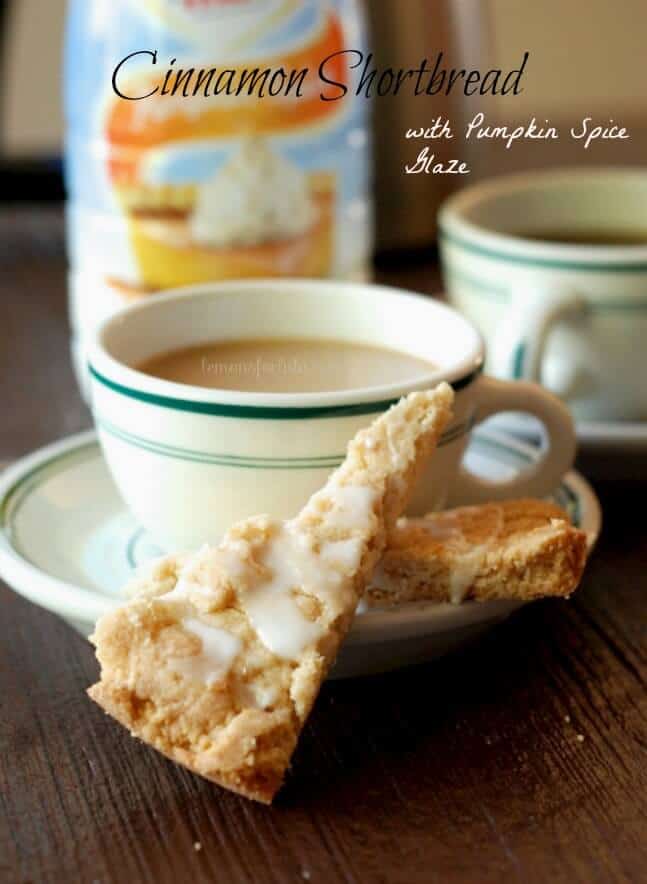 I met one of my very best friends in our neighborhood.  I remember how we connected shortly after she and her husband moved in.  They were just a few years younger than us and planning for their wedding.  My husband and I had been married for just a few years.  When our oldest was born shortly afterwards, she and her husband were there.  When they got married a year later, we were there for them.  And that's how it has been ever since.  We've been there for each other for the big moments, like when her twins were born early and the little moments like when our Beta fished needed to be fed while we traveled.  That's what friends are for right?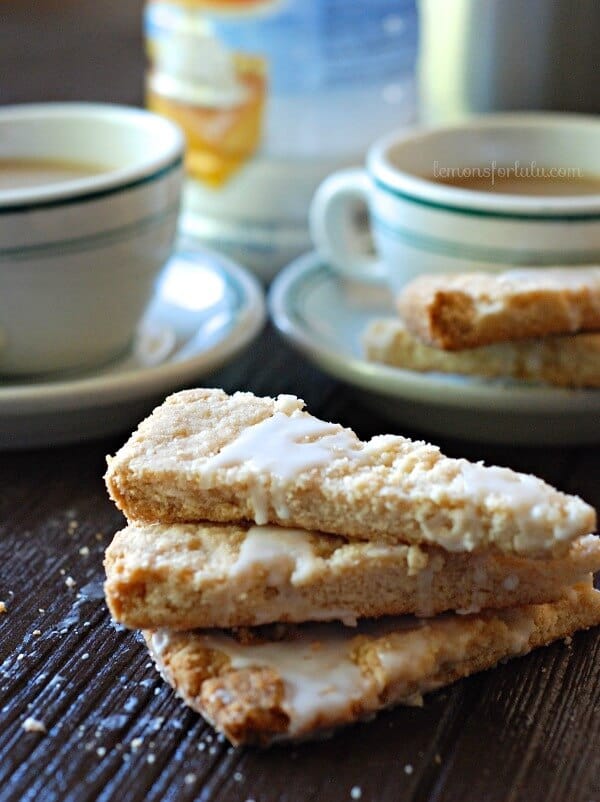 I have always been a stay at home mom and she has been a working mom, yet we have so much in common.  One of those connections is our love for coffee!!  Every time we could steal a moment of "mom time", it would be over coffee.  On her days off or even week nights when our husbands were busy,  she'd bring her kids to play with my kids.  I'd brew a pot of coffee, fill up our mugs and she and I would talk and talk and talk.  We'd talk about our kids, our husbands, our lives, our worries, our joys, our troubles, religion and politics.  We would lay everything on the table.  It was cathartic for both of us.  Although I talk to my  husband about everything, there's just something about opening up to a trusted girl friend.  She gets me.
10 years have now passed.  She and her family moved from the old neighborhood.  We did too….exactly 7 minutes away from them!  And for that, I am thankful!  Each time my friend has a day off, the first thing she does is ask if I want to have coffee.  I run to brew a pot, grab the mugs and a snack or two.   I know that by the end of our time together, I will be filled up and energized until our next coffee date.   Now that's a friendship.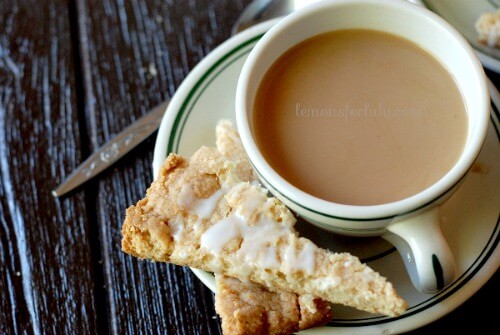 The perfect snack to serve with coffee are shortbread cookies.  These little cookies are buttery perfection.  They are not overly sweet and the bite of cinnamon pairs naturally with the glaze made with pumpkin spice coffee creamer.  These cinnamon shortbread are perfect to dunk into your coffee or to simply serve on the side!
I HEART SHORTBREAD: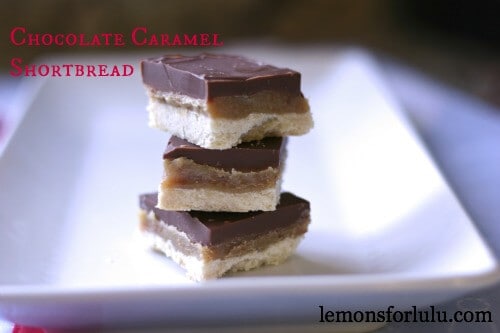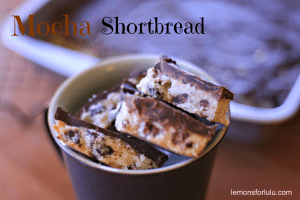 NEVER MISS A RECIPE!  SUBSCRIBE TO MY EMAIL TODAY!
FOLLOW ME:
FACEBOOK  | RSS | TWITER | GOOGLE + | BLOGLOVIN | INSTAGRAM
Cinnamon Shortbread with Pumpkin Spice Glaze #loveyourcup
Ingredients
2

tablespoons cinnamon sugar

1

cup butter

1

teaspoon salt

3/4

cup sugar

1

teaspoon vanilla

1/2

teaspoon cinnamon

2 1/3

cups flour

1

cup powdered sugar

5

tablespoons Pumpkin Spice Coffee Creamer
Instructions
Preheat the oven to 300. Grease two 9-inch cake pans. Sprinkle each pan with tablespoon cinnamon sugar, set aside.
In a mixer cream butter, salt and sugar until creamer. Mix in vanilla and cinnamon. Carefully blend in flour. Dough will be crumbly. Divide dough in half and press dough into each cake pan. Prick each pan with a fork.
Bake shortbread in the oven for 35 minutes or until edges begin to brown. Allow shortbread to sit in pans for 5 minutes. Loosen edges of shortbread with a knife or an offset spatula and careful turn our shortbread onto a cutting board or onto wax paper.
Using a sharp knife or a pizza cutter cut each round into 12 equal pieces. It's best to do this when the shortbread is warm. Allow shortbread to cool completely before drizzling with glaze.
For the glaze: combine powdered sugar and coffee creamer in a small bowl. Whisk until smooth. Drizzle over shortbread.
Makes 24 wedge cookies.