Homemade caramel sauce made with fall flavors makes an exceptional dip for these simple cinnamon fritters!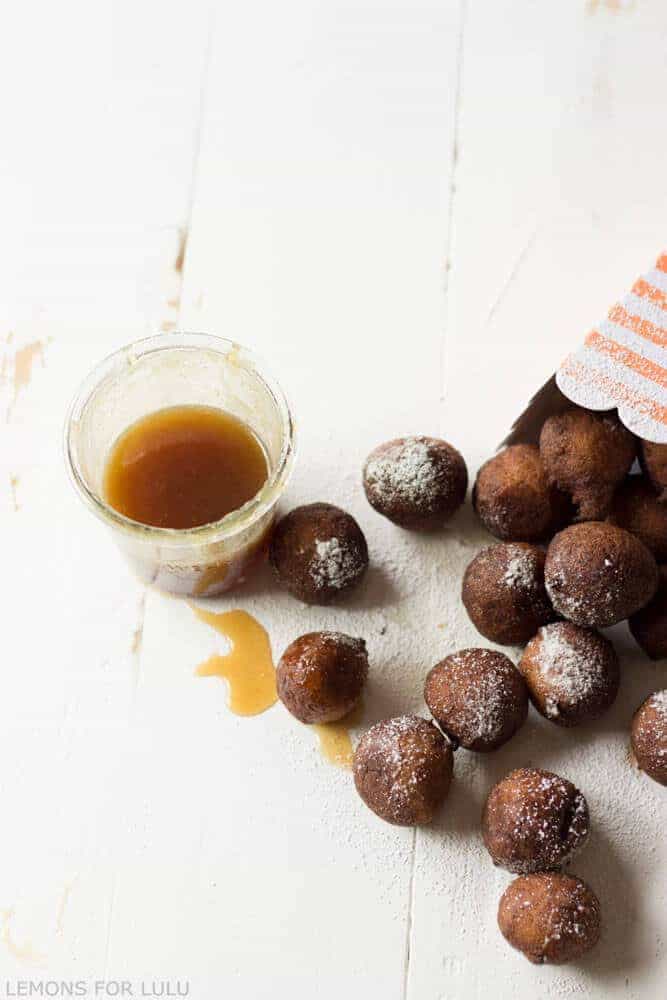 You know you are a parent when eating homemade fritters and watching The Zookeeper with the kids is considered an exciting night.  I cannot say the movie was that thrilling but the fritters sure as heck were!  Some might think it sad that fried  fritters make my Friday meaningful.  I mean, I remember when I would have been mortified to stay at home eating fried food on Friday nights!  When I was younger, Friday nights were packed with friends, parties, dinners, and dates.  All those were fun at the time and served a purpose.  But I'm rather thankful those days are behind me now.
Fritter Friday, that has a good ring to it, don't you think?  I am sure the family would be all over it especially considering it took them 20 minutes to devour these cinnamon fritters!  The caramel sauce lasted a wee bit longer.  But only until one of my kids thought to break out the sliced apples, then that was gone too.  Good thing these fritters are quick and easy and the caramel sauce is just as simple.  The fritters only require one bowl and the caramel sauce is cooked quickly on the stove top.  The longest part of the entire process is waiting for the oil to heat up.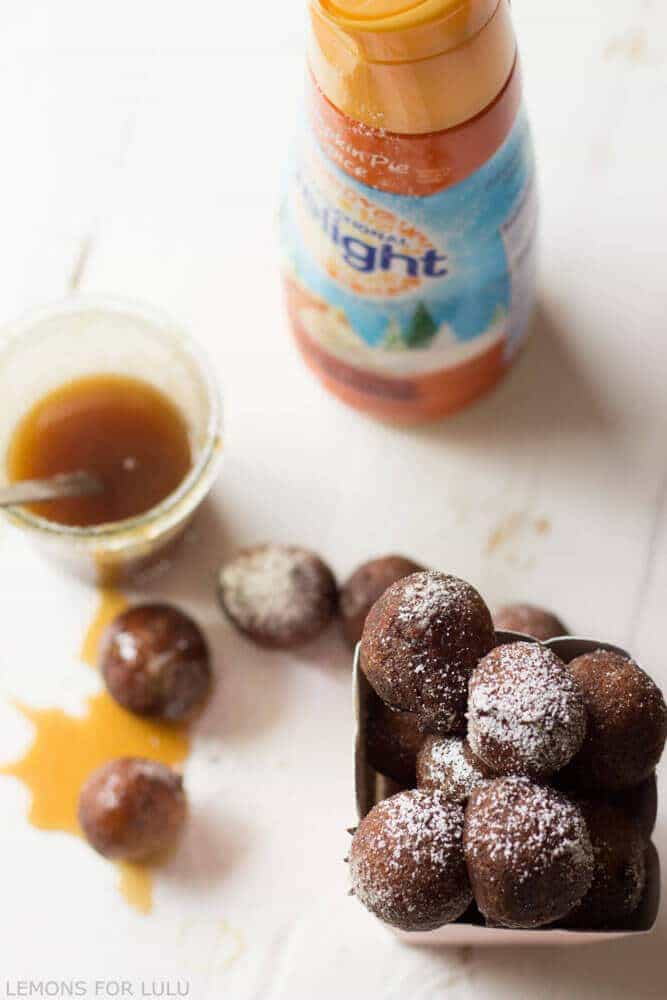 Once the oil comes to the correct temperature, drop your little fritters right into the pot.  I used a small cookie scoop and they kept their round shapes.  I do have to note that the cinnamon will make the batter a little darker, therefore the fritters fry up darker as well.  They are not burnt, just cinnamon-y!  Be sure to cook them for the full 3 minutes or else they will be a bit doughy on the inside.
As for the caramel sauce, all I can advise is to watch it carefully.  Be sure to wait for the caramel to thicken before adding in the vanilla.  You absolutely must use the International Delight Pumpkin Spice Creamer!  First of all it is perfect for fall, it makes the caramel creamy and it adds the right amount of cinnamon and nutmeg to the caramel sauce without being overpowering.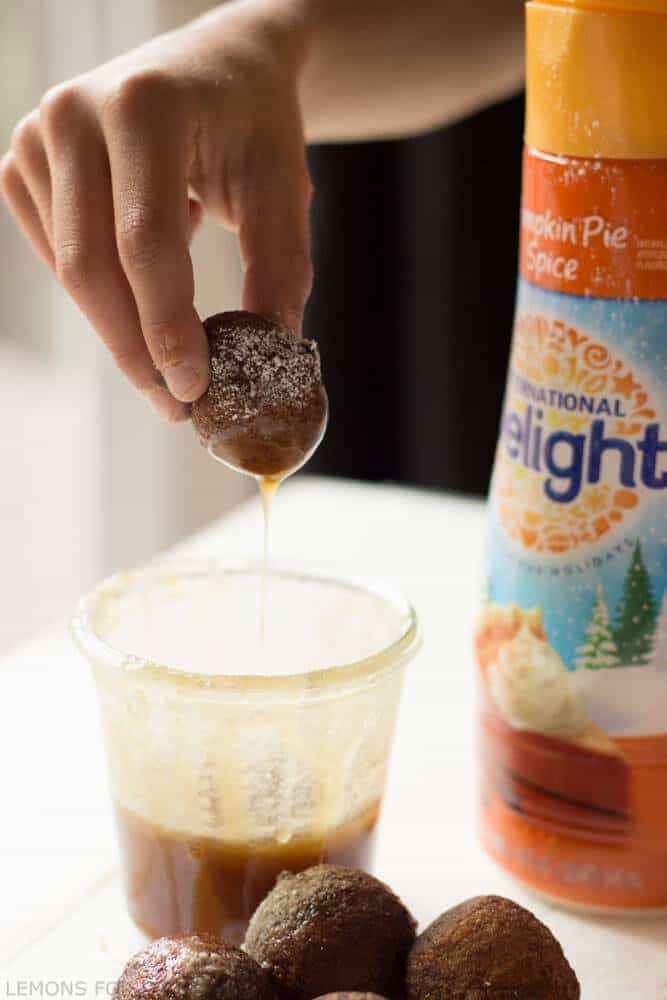 I realized halway through our movie on Friday, that my time would have been better served making a second batch of fritters.  Live and learn, right?  Next Fritter Friday I will definetely double up on the fritters AND the caramel sauce!
So when the weekend comes, tell me, will YOU have a Fritter Friday?
For more creamy inspiration, be sure to visit Interantional Delight on Facebook, Twitter, Instagram and on the web.
Or see them on Pinterest:
Follow International Delight's board Pumpkin Delight on Pinterest.


NEVER MISS A RECIPE! SUBSCRIBE TO MY EMAIL TODAY!
FOLLOW ME:
FACEBOOK | TWITTER| GOOGLE +| BLOGLOVIN | INSTAGRAM
Cinnamon Fritters with Pumpkin Spice Caramel Sauce
Ingredients
4

cups vegetable oil

3/4

cup flour

2

teaspoons baking powder

1

teaspoon cinnamon

1/4

teaspoon salt

1

cup ricotta cheese

2

large eggs, lightly beaten

3

tablespoons sugar

1

1/2 teaspoons vanilla

1/2

cup brown sugar

1/4

cup International Delight Pumpkin Spice Coffee Creamer

2

tablespoons butter

pinch of salt

1

teaspoon vanilla

powdered sugar
Instructions
In a bowl combine flour baking powder cinnamon and salt.
In a small bowl, stir together the ricotta, eggs, sugar and vanilla. Add wet ingredients to dry ingredients and whisk until smooth.
Heat oil in a large skillet over medium heat. Allow oil to come to about 370 degrees. Using a small cookie scoop, spoon batter and drop into hot oil. Cook fritters for 3 minutes turning as they cook. Remove and place onto paper towels to drain. Continue with remaining batter. When fritters have cooled, sprinkle with powdered sugar and serve with caramel sauce.
To make caramel sauce: in a heavy saucepan combine brown sugar, cream, butter and salt. Stir until mixture begins to thicken, about 5-7 minutes. Stir in vanilla and cook another minute. Remove from heat and allow caramel sauce to cool.
Makes approximately 2 dozen fritters.
Fritters adapted from Bobby Flay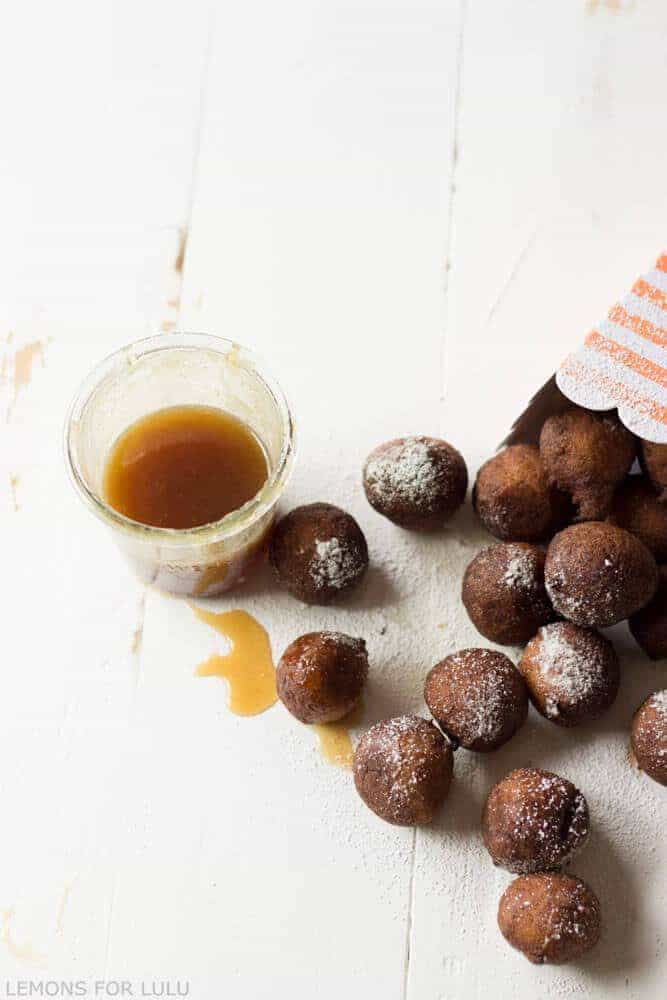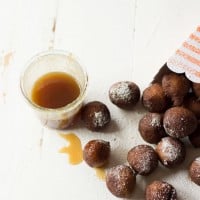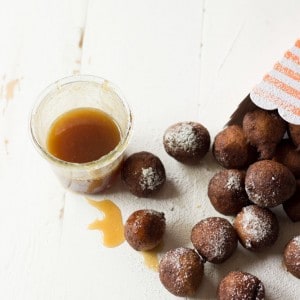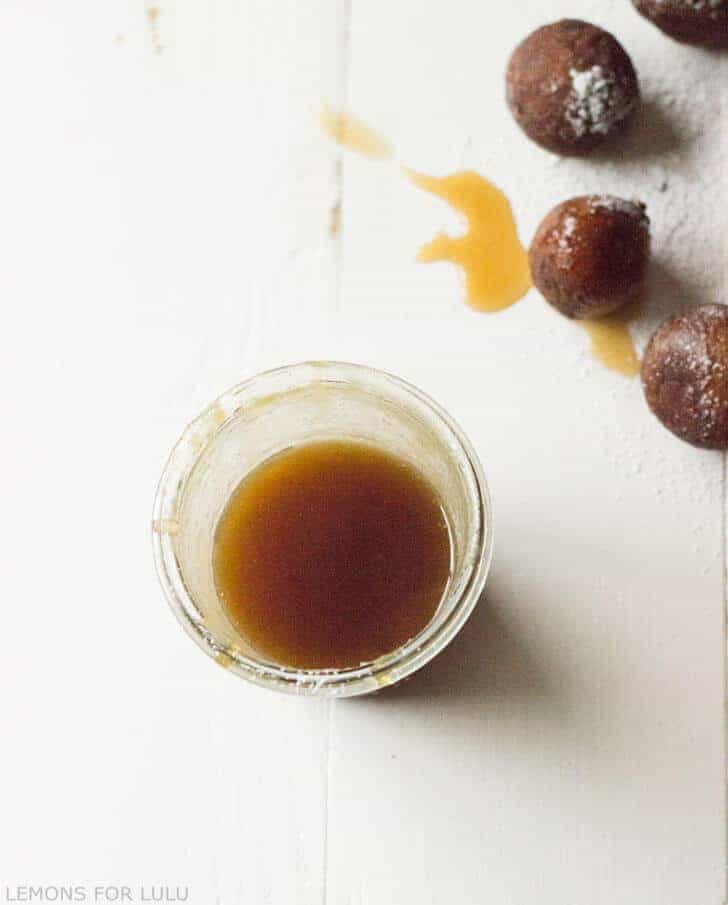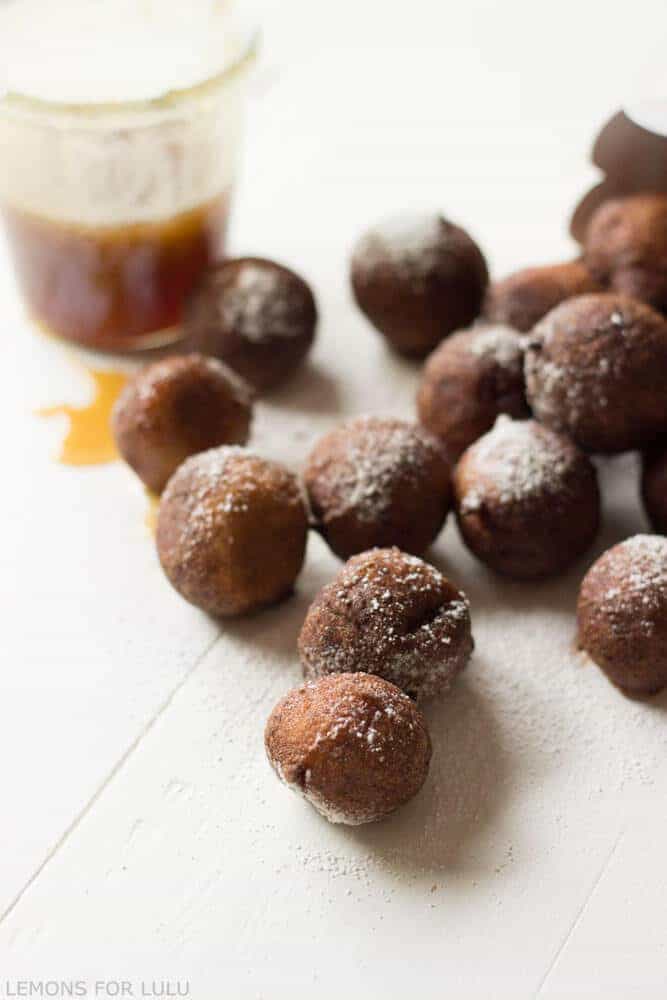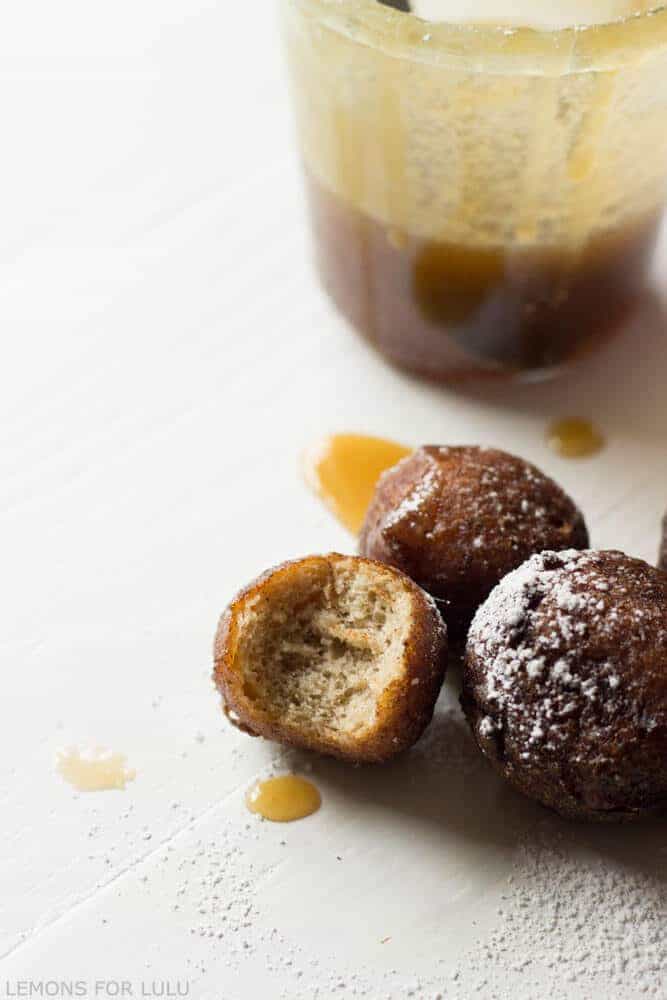 This is a sponsored conversation written by me on behalf of International Delight.  The opinions and text are all mine.