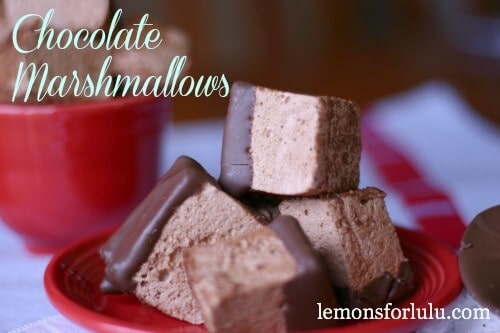 I love jeans. They are my absolute favorite thing to wear. My nine-year old hasn't worn jeans since she was two. I find that very bizarre. What's not to love about jeans?
I currently own 14 pairs of jeans. 4 of those are capris (in varying lengths). Each pair of jeans is different and worn for different reasons.
I have 3 pairs of jeans that are actually a size too big. I can't let go of them. It's sort of mental. I think since I was that size once, I certainly could be again. And I like them, so if I do gain weight, at least I'll have something comfortable to wear.
I have one pair of jeans that are my absolute favorites. They fit like a glove, they feel so comfortable and I think they look pretty good. I wear them often. I would be devastated if something were to happen them. Part of the reason I have so many jeans is because I don't want to wear out my favorites.
Next, I have the sweat pant equivalent of jeans. These are the jeans I wear on those days that I feel bloated or on days that I know I'll be eating a lot, like Thanksgiving. They are roomy, and comfortable. They are soft and have some give. I could do yoga in these jeans!
Then I have my "dressy" jeans. These are the jeans I wear on date night, or when I want to look especially good. I'll couple them with some high-heeled boots or shoes. They make me feel saucy and put a little swagger in my step.
And lastly, I have my T.A. (tight-ass) jeans. These are ONLY worn on those rare days when I'm feeling especially skinny and have no appetite. These jeans can only be worn on occasions that involve a lot of standing. If eating, dancing or even sitting are involved, forget it. Any of those activities could lead to splitting rear ends or buttons popping. Either event would be demoralizing and bring the evening to a crashing halt!
If it happens to be a T.A. jean night, I know I won't be eating dessert. Unless dessert is chocolate marshmallows!!! These marshmallows are light, fluffy and packed with as much chocolate flavor is a big piece of chocolate cake! You can eat as many as you'd like and neither your butt nor your buttons will be in jeopardy!!
Don't wait for T.A. jean night to eat these marshmallows! They are wonderful! I got adventurous and dipped a few into melted chocolate to make them extra special. They were crazy good! I can only imagine how delicious they'd be in a steaming mug of hot chocolate!
If you'd like a little lulu in your life, please subscribe via email, RSS, Facebook or Google +, I love keeping in touch with friends.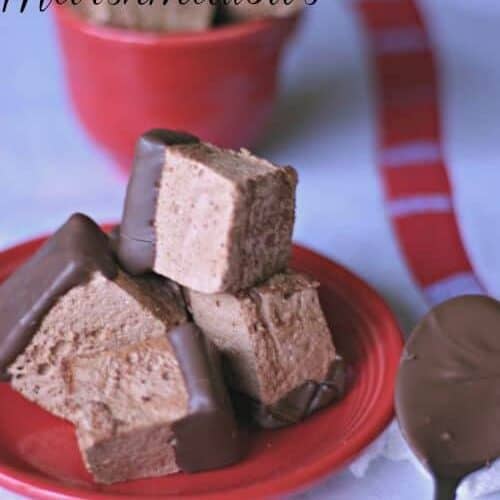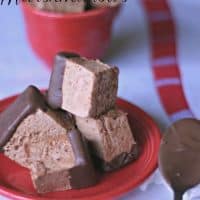 Chocolate Marshmallows
Total Time:
2 hours
30 minutes
Light, fluffy chocolate flavored marshmallows!
Ingredients
3 T unflavored gelatin
1 cup cold water, divided
1/4 cup unsweetened cocoa powder
1/4 cup boiling water
2 cups sugar
1/2 cup light corn syrup
2 egg whites
1 t vanilla extract
1 t chocolate extract
1/4 t salt
grated chocolate.
Instructions
Lightly spray 9x9 baking pan. Dust with cocoa. Set aside.
In a small bowl, combine gelatin and 1/2 cup water, set aside. In a separate bowl combine 1/4 cup cocoa and boiling water. Set that aside. In a saucepan, combine sugar, corn syrup and 1/2 cup cold water. Cook over medium high heat stirring constantly until sugar has dissolved. Once dissolved, cook mixture without stirring until a candy thermometer reaches 240 degrees.
In a bowl, beat egg whites, extracts and salt on high speed until stiff peaks form. Set aside. In a stand mixer, combine both gelatin mixture and cocoa mixture. Slowly beat in hot syrup. Beat all the ingredients on the highest speed of your mixer until marshmallow triples in volume (color will lighten too) and mixture becomes thick, about 4-6 minutes. Gently fold in egg whites. Pour marshmallow into prepared pan. Sprinkle with grated chocolate. Chill for at least 2 hours or until set. Cut into squares.
To dip into chocolate: Melt 8 oz candy coating. Dip bottoms of ear marshmallow into chocolate. Set upright on a wire rack to set. Store in an air tight container.
Nutrition Information
Yield

16
Serving Size

1
Amount Per Serving
Calories

143
Total Fat

0g
Saturated Fat

0g
Trans Fat

0g
Unsaturated Fat

0g
Cholesterol

0mg
Sodium

54mg
Carbohydrates

34g
Fiber

0g
Sugar

34g
Protein

2g
Recipe adapted from Paula Deen