This tilapia recipe is bold and a bit spicy.
Between the chili sauce and the cumin dusted fish, this meal is all about flavor!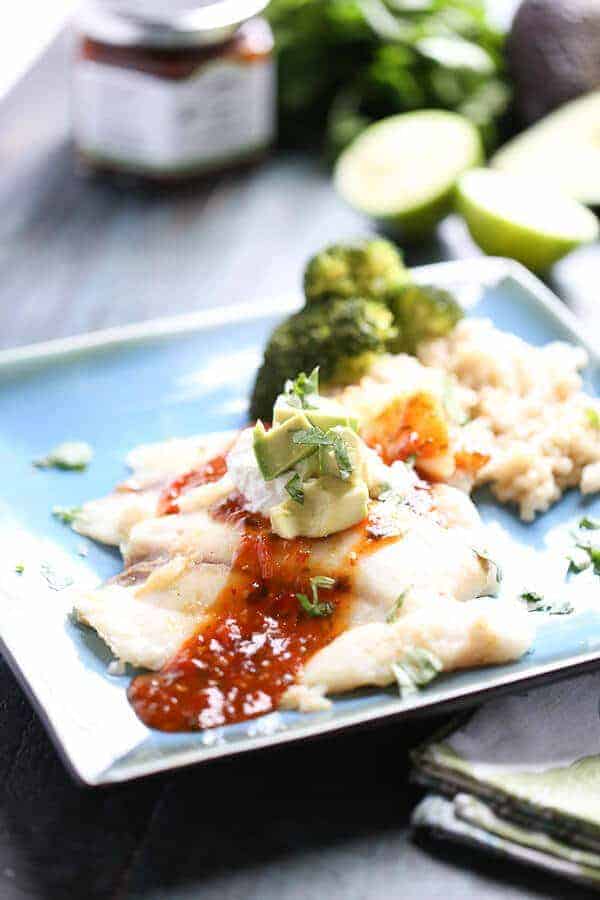 I like to think that I'm a real adventurous mom. You know the kind that picks up frogs, hunts down turtles and digs up worms. But the truth is I hate those things. I don't hate the creatures, just the creature extraction. I wasn't a really an adventurous kid so I don't know why I thought I'd be an adventurous adult. Maybe part of me thought the adventure gene would instantly be bestowed upon me as soon as I entered motherhood. How foolish of me.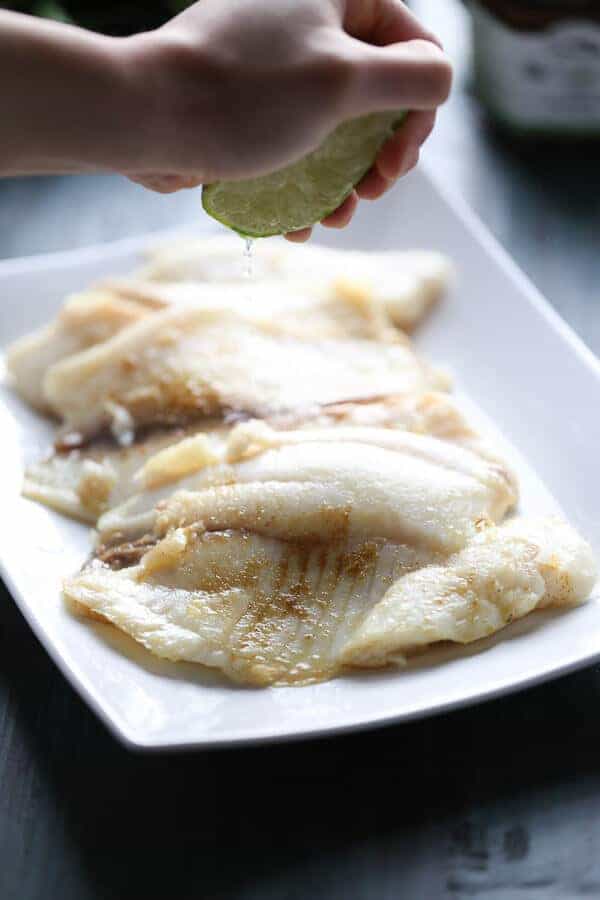 Last summer I watched my kids go fishing with my father in law. Not one of my children thought twice about sticking a worm right onto their own hook. I myself was gagging silently off to the side. To say I was squeamish is an understatement. I was thoroughly disgusted. It was then that I finally had to admit to myself that nothing about me is adventurous. Not my hobbies, my interests, my clothes or my animal preferences.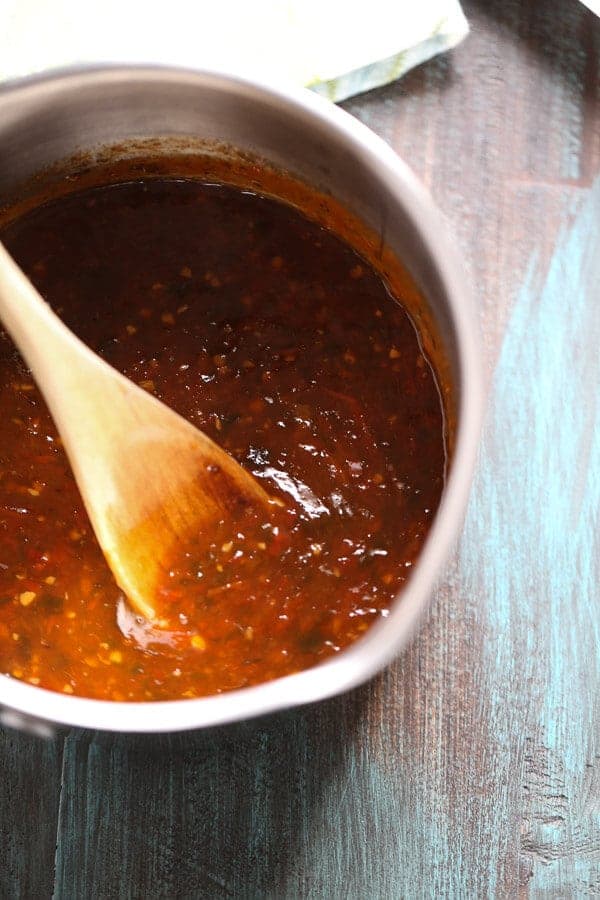 The only thing really adventurous about me is my tastes. I love trying new foods and flavors. My favorite way to cook is by combining flavors that you don't normally find together like this Cherry Kahlua BBQ Sauce or Gnocchi with Brussels Sprouts and Grapes. The unexpected is always exciting.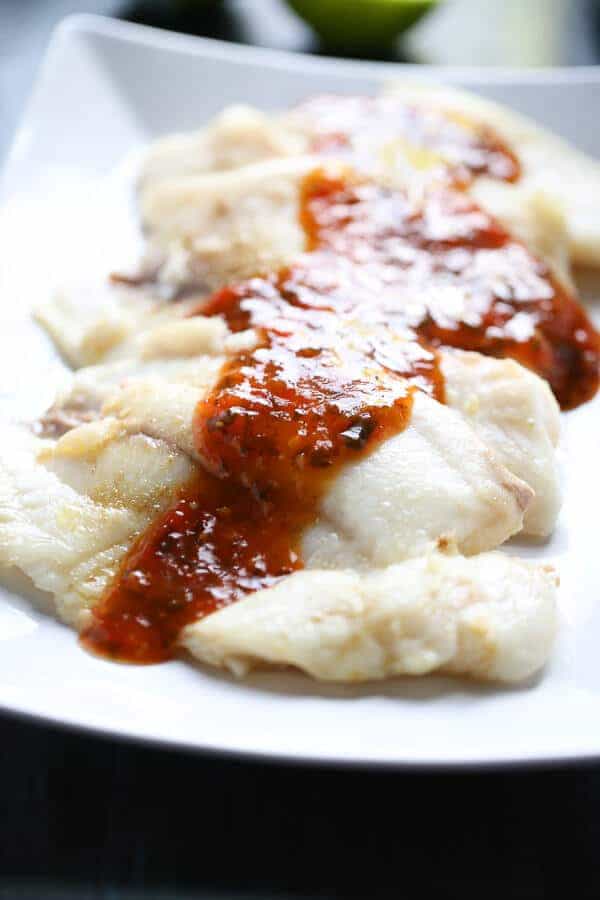 While this tilapia recipe may not sound too unexpected with its dusting of cumin and the chili/cilantro pairing, it's the ingredients that make it exciting. I rubbed a bit of smoky cumin over my tilapia before cooking. While the fish was browning I made a very simple sauce using Robert Rothschild Farm Organic Chili Cilantro Dip, subtle white wine and a bit of honey. The dip adds some bold heat while the honey keeps it sweet. This sauce made this simple, delicate fish taste lively and unexpectedly delish.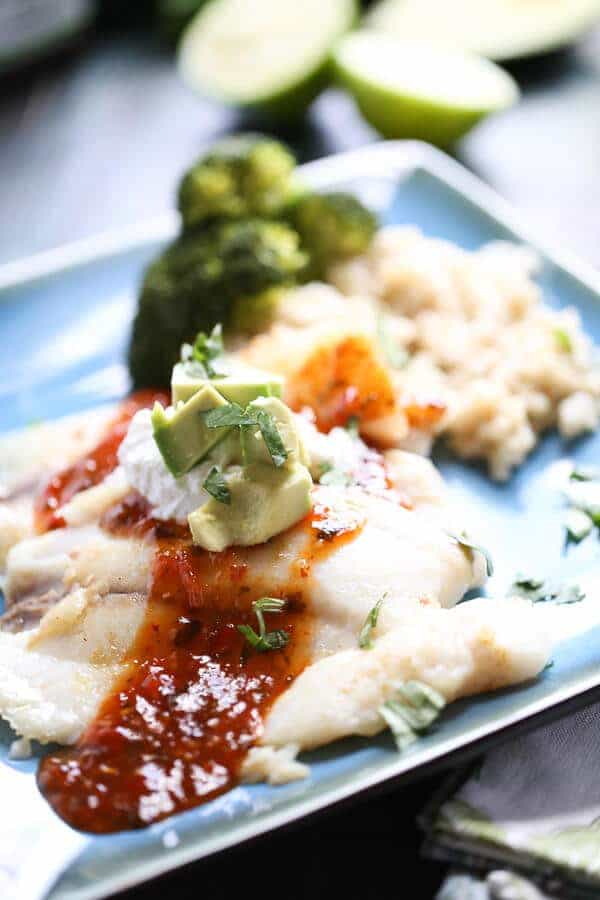 Now that I think about it, who needs to go out for adventure, all you need is right there in your kitchen.
Chili Cilantro Tilapia Recipe
4
adjust servings
Cumin dusted tilapia with chili cilantro sauce.
Ingredients
4

Tilapia fillets

2

teaspoons cumin

1

teaspoon salt

1

tablespoon olive oil

juice from one lime

1 12

oz jar Rothschild Organic Chili Cilantro Sauce

4

tablespoons white wine

2

tablespoon honey
Instructions
Heat oil over a large skillet. Sprinkle each fillet with cumin and salt. Place fillet seasoned side down onto hot oil, season the second side of the tilapia. Cook filets 2-3 minutes or just until fish begins to flake easily. Turn fish over and cook the second side for another 2-3 minutes.
Meanwhile, combine chili cilantro sauce, wine and honey. Cook over medium low heat, stirring occasionally. Sauce will thicken as it cooks.
To serve, sprinkle lime juice over fillets. Serve with sauce.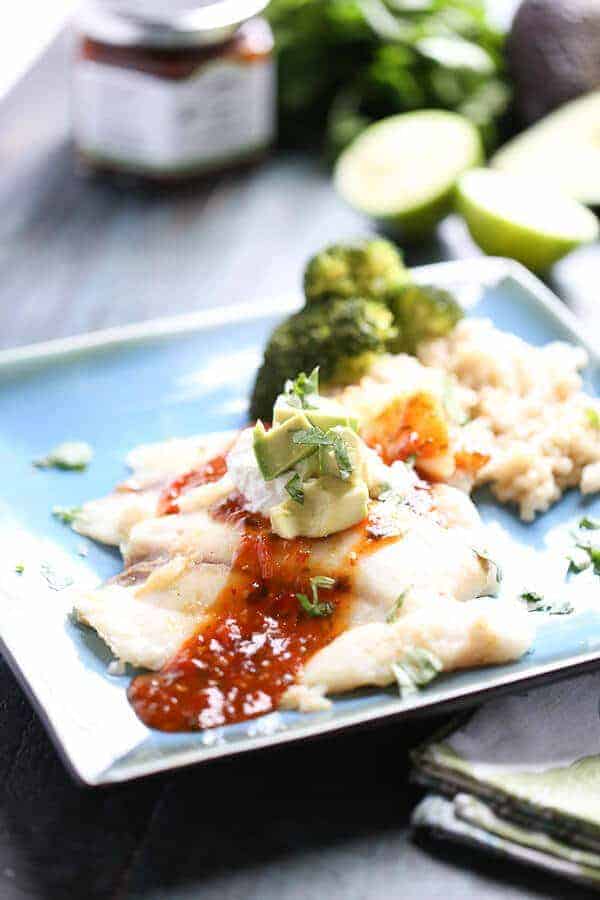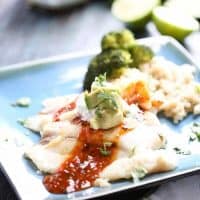 Want to create your own adventure? Be sure to enter the giveaway below to win your own set of Rothschild Farm Organic Dips!