This cheesy broccoli dip can be made quickly with ingredients already found in your kitchen! It's perfect when you need a quick appetizer or snack!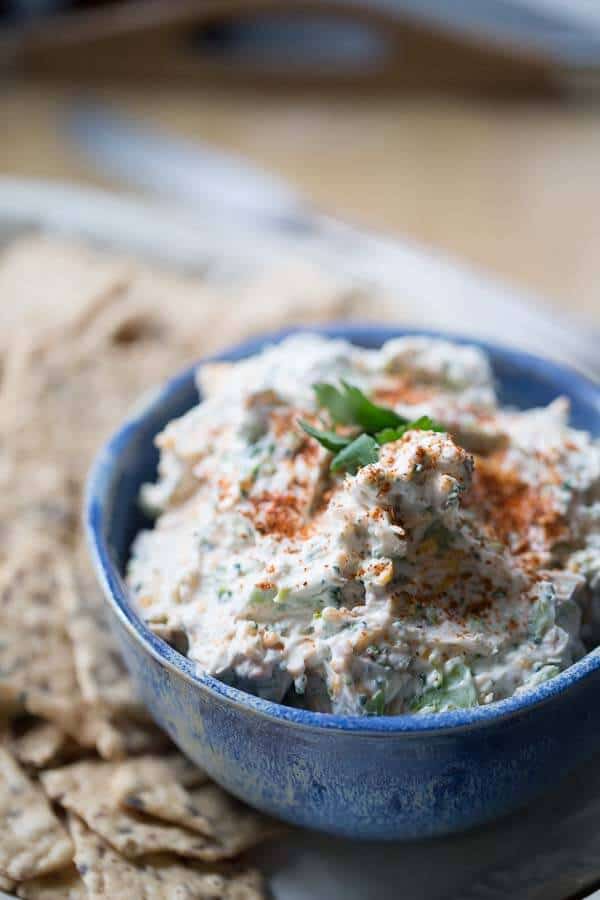 Since summer nights are longer and the kids have been staying up later, we've taken the summer to catch up on our movie watching. Our kids are fun ages, they still enjoy animated movies, but they are also ready for movies I remember loving as a kid. Movies like Rudy, Indiana Jones, and Jumanji take family movie night to a whole new level!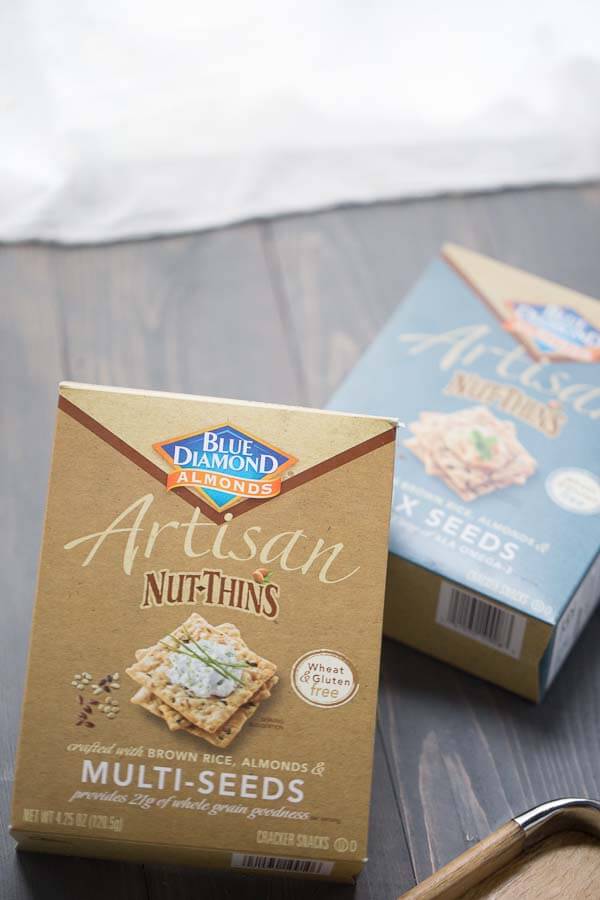 We've been watching National Treasure, Mall Cop, Jurassic Park, Night at the Museum and Remember the Titans. The kids have loved each one. While movies like Indiana Jones, ET and Back to the Future are more for my own selfish nostalgic purposes. All of us have enjoyed this family flicks. We sit on the floor together, with lots of pillow and snacks. We snuggle and munch, munch and snuggle. I'd venture to say the snacks are just as important as the movies themselves!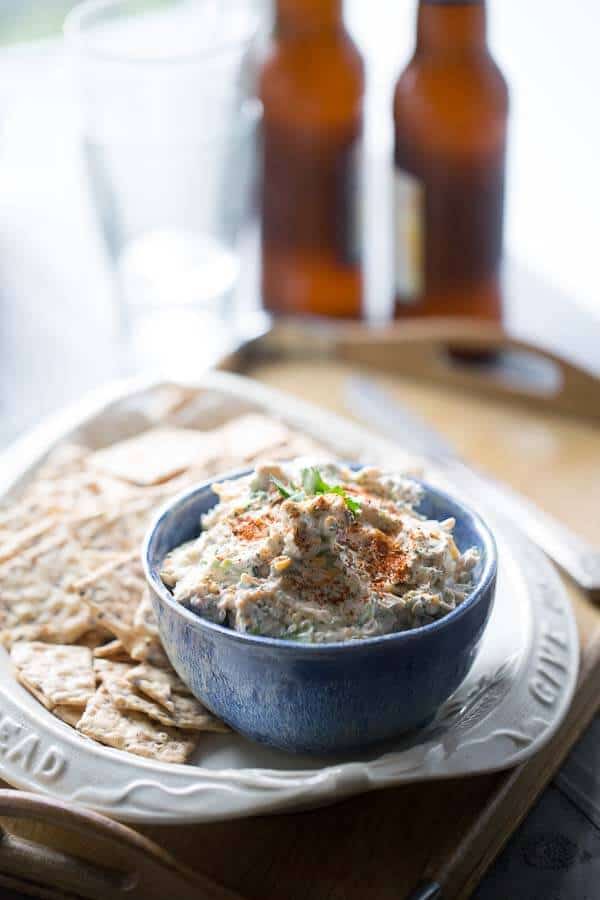 Popcorn, pretzel bites and nachos are always a movie night staple, but cheese and crackers are also a must! This cheesy broccoli dip is a new way to indulge in cheese and crackers. This dip combines cream cheese, cheddar cheese, Greek yogurt and mayo along with lots of chopped broccoli (see, it has veggies!). Then I mixed in ranch and bbq seasoning for added flavor. I served this cheesy broccoli dip with Blue Diamond Artisan Nut Thins. The earthy crunchiness of these crackers held up to the velvety cheese dip, and they tasted so good!
So long chips and salsa, hello cheese dip and crackers; family movie night has officially been dubbed family dip night!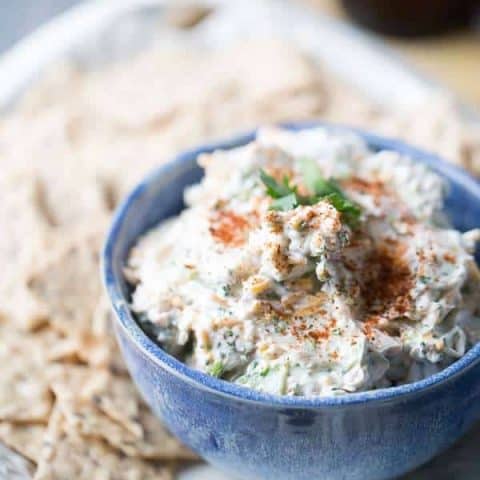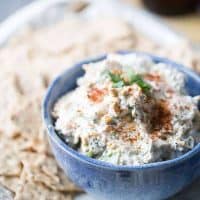 Cheesy Broccoli Dip
Yield: 12

Prep Time: 5 minutes

Total Time: 5 minutes

This dip is loaded with chopped broccoli, two kinds of cheese, and lots of seasonings!
Ingredients
1 8 oz block cream cheese softened
1/4 cup plain Greek yogurt
1/4 cup mayo
1 clove garlic, minced
1 head of broccoli (about 2 cups), finely chopped
4 slices of bacon, chopped
1 cup cheddar cheese
1 tablespoon ranch seasoning
1/4 teaspoon bbq seasoning
Instructions
Combine all the ingredients in a bowl, serve.
Nutrition Information
Yield 12 Serving Size 1
Amount Per Serving Calories 163 Total Fat 15g Saturated Fat 7g Trans Fat 0g Unsaturated Fat 7g Cholesterol 35mg Sodium 325mg Carbohydrates 2g Fiber 0g Sugar 1g Protein 6g


Disclosure: I received compensation from Blue Diamond Nut Thins for recipe development purposes. All opinions are my own. For more about Blue Diamond Nut Thins, click here.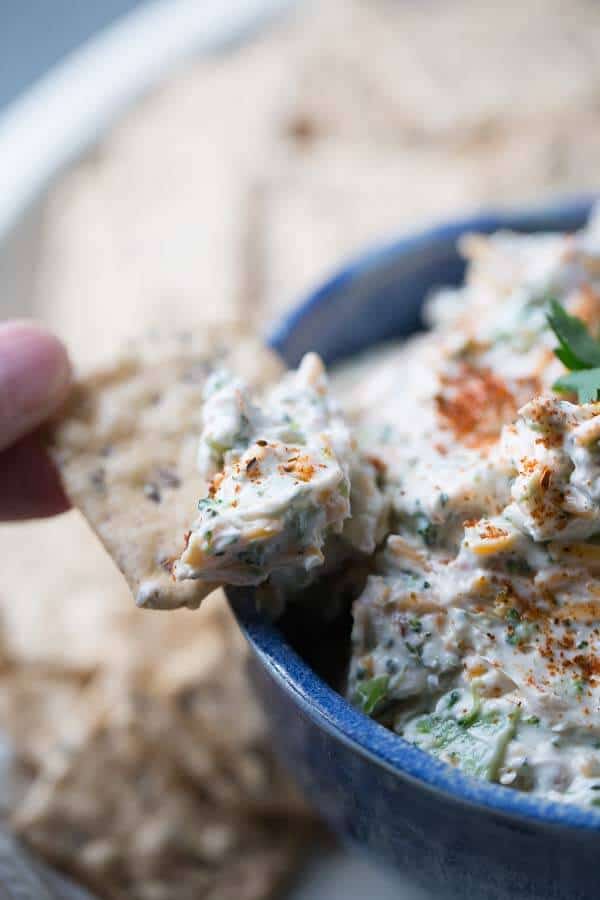 Like this dip? Then check out these recipes:
Broccoli & Bacon Beer Cheese Dip – Rachel Cooks
Broccoli Cheese Veggie Dip – Diethood