This egg roll recipe is a keeper!  No it's not your traditional egg roll.  This one is filled with gooey melted cheese!  Perfect game day eats!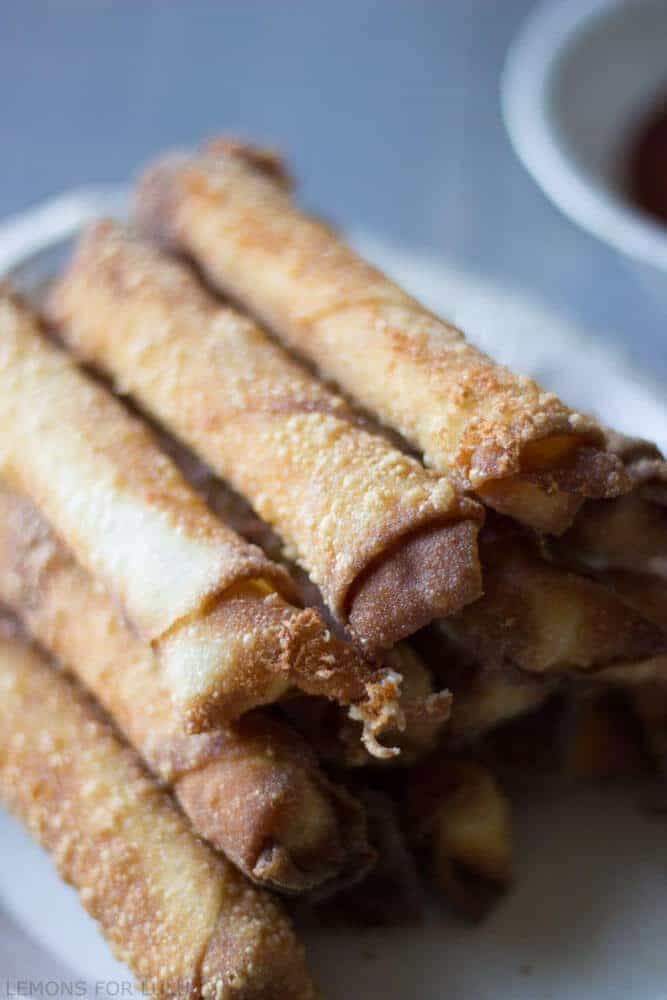 In my single days, the only sport I would watch is Major League Baseball.  And even then, I'd only watch the Cincinnati Reds.  I had to support the home team right?  Occasionally I'd flip on the television on a Sunday afternoon if I had nothing else to do.  However, Sunday's were not good tv days unless you liked golf.  I remember thinking "this is so boring, who actually watches this?"   I couldn't imagine wasting my time watching something as mind-numbing as golf.   And I couldn't imagine watching football either which was just as boring to me.
Well guess what?  I married football loving,  recreational golfer and now I actually watch both.  I don't find them quite so boring anymore.  In fact I've grown to enjoy them.  I especially enjoy watching golf.  The courses are always located in some scenic location and the commentators are sleep inducing.   Ok, ok,  so golf puts me to sleep.   I like sleeping, therefore I like golf.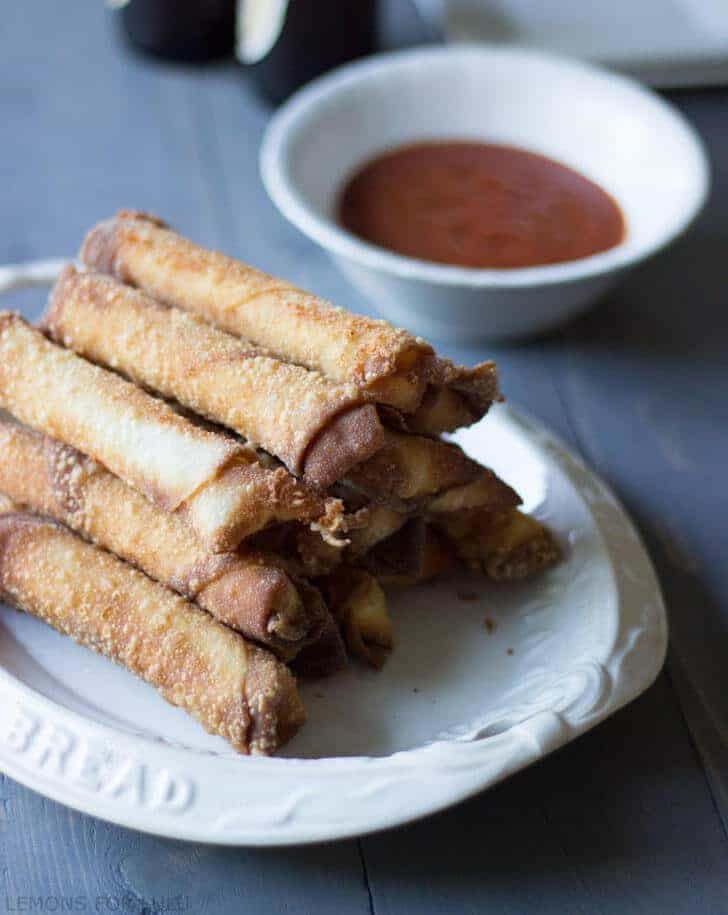 Around here, Monday night is football night.   Thursday is also football night.  Saturday is college football day and Sunday is football ALL day with golf sprinkled in.  While golf isn't known for being a sport centered around food, football is. This is why I like football; all the fun food!  Wings, nachos, ribs, chili, dip, this is what it's all about ( to me anyway).  While I'm not out there on the front lines tailgating I am at home whipping up my own munchies like these cheese filled egg rolls.  They are like mozzarella sticks but better!  They are crunchy and crisp with lots of hot oozing cheese.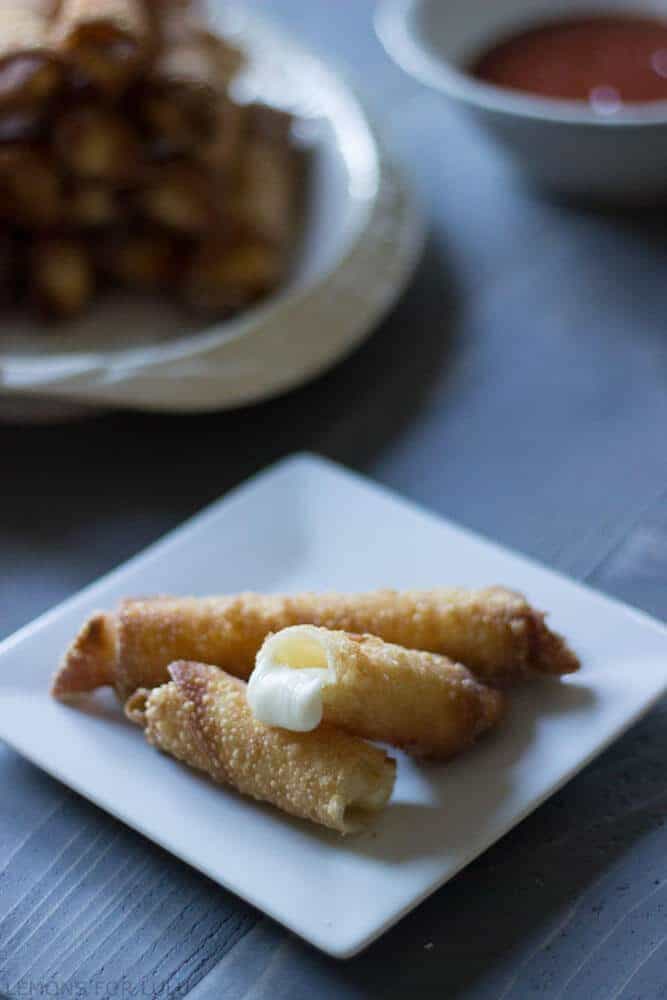 I admit, I used be scared of fried food.  It's something I don't do very often.  Yet, now I've done it twice within a month's time!  First my cinnamon fritters and now these egg rolls.  I used Mazola Corn Oil for these egg rolls.  After doing my research I have found that corn oil is pretty good as far as oil goes.   A few things I learned is corn oil has a combination of healthy fatty acids as well as plant sterols.  Plant sterols are plant based substances that are found naturally in fruits, vegetables, nuts, seeds, cereals and legumes.  Plant sterols can play a part in a heart healthy diet.   Apparently those little sterols may actually help lower cholesterol.
Corn oil can be used for frying as I've done here but it can be used in baking, grilling and sautéing as well.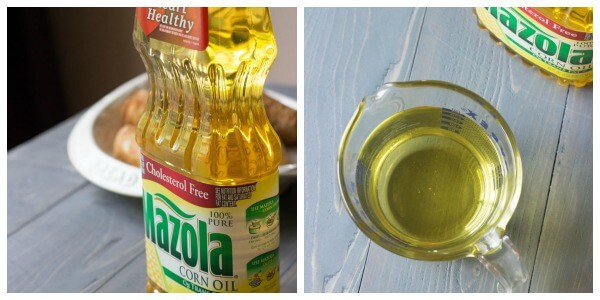 While these cheesy egg rolls could seem intimidating, they are not.  They are so easy.  While your corn oil heats on the stove, simply place your cheese stick on your egg roll wrapper.  Fold the wrapper like a present and into the hot oil it goes.   The egg rolls will not take long to cook.  Just keep watching them.  When they are nice and golden in color remove them to a paper towel.  The whole process goes rather quickly.   Be sure to only add two or three egg rolls to the oil at one time.  The egg rolls will cook more evenly and more quickly if there aren't too many sitting in the oil.
Serve these little guys with the marinara sauce and tailgate away!
Next I'll add my corn oil to a baked good.  What should I bake for next week's game?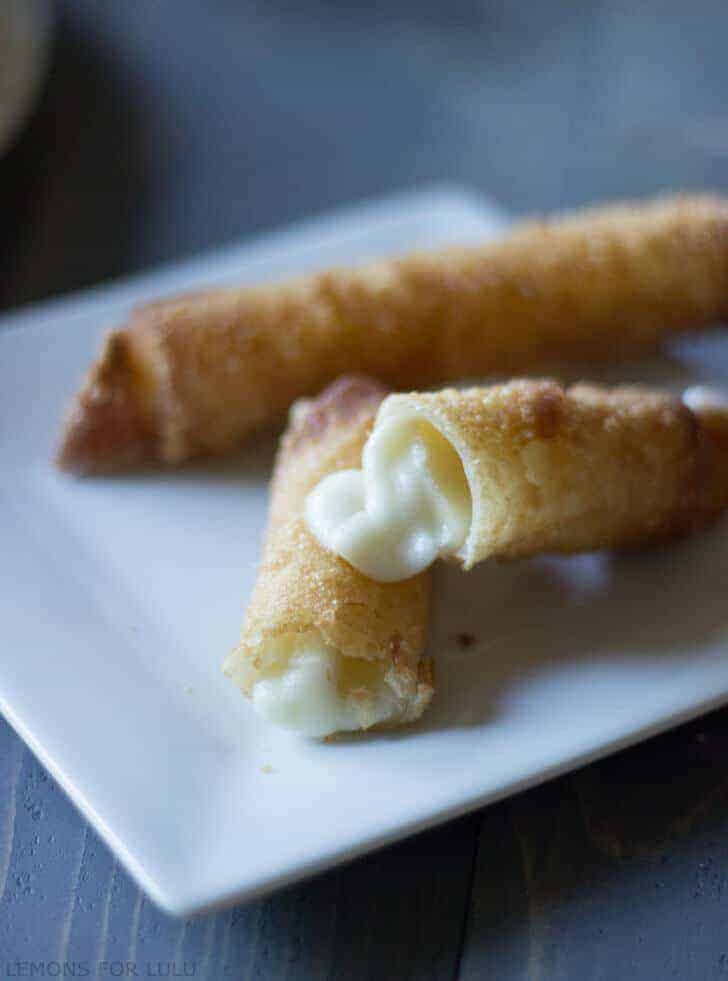 Want to learn more about the benefits of corn oil?  Please visit Mazola on the web, Facebook and Pinterest.
Cheese Stick Egg Roll Recipe
24
adjust servings
Ingredients
1 16

oz package egg roll wrappers

1 16oz

package unwrapped mozzarella cheese sticks

2

cups corn oil

1 8

oz can tomato sauce

1

teaspoon olive oil

1

teaspoon Italian seasoning

1

clove of garlic, minced

1

pinch of sugar

1/2

teaspoon red pepper flakes
Instructions
Heat oil in a large stock pot until it reaches 375 degrees.
Meanwhile, lay one egg roll wrapper on the counter with one corner towards you (like a diamond). Place one cheese stick horizontally in the the center of wrapper. Fold the sides over cheese, bring the corner closest to you overtop the two sides and roll up towards the top corner. Wet the top corner with a bit of water and fold over onto the egg roll. Seal.
When oil is hot, gently place 2-3 cheese sticks in the oil. Let cook until golden in color; about 3-4 minutes. Remove to a baking sheet that has been lined with a paper towel. Repeat with remaining egg rolls.
For the sauce, combine all ingredients over low heat in a small saucepan. Serve with cheese sticks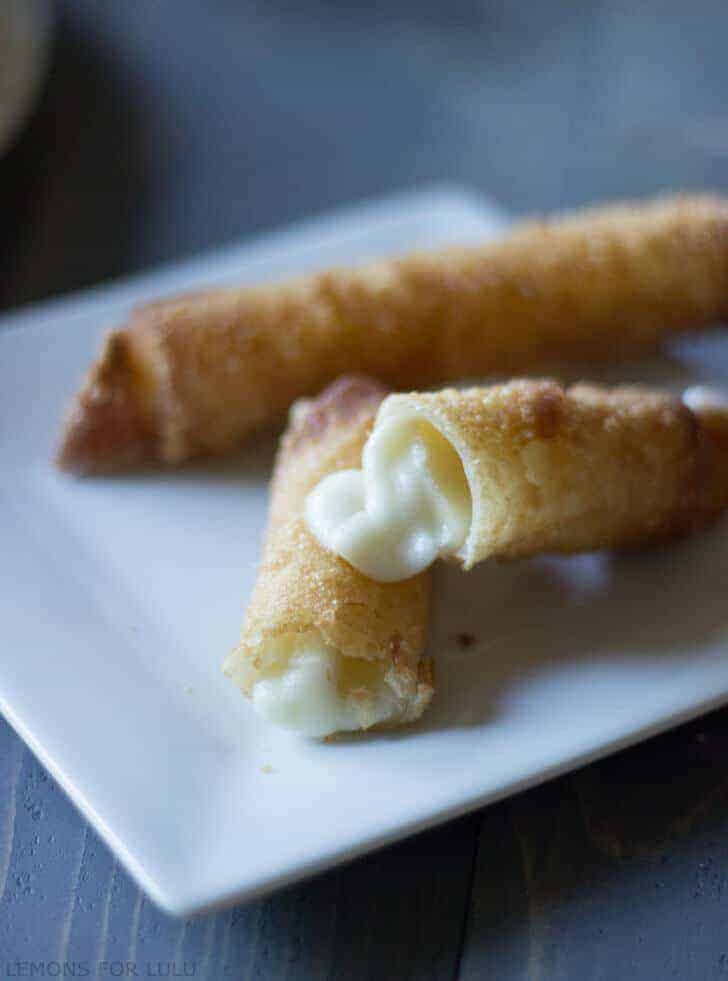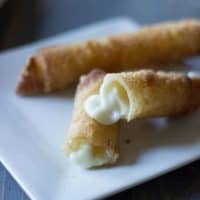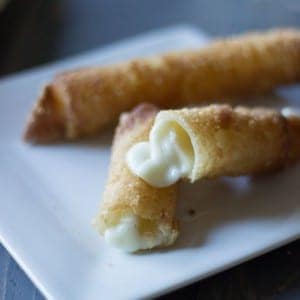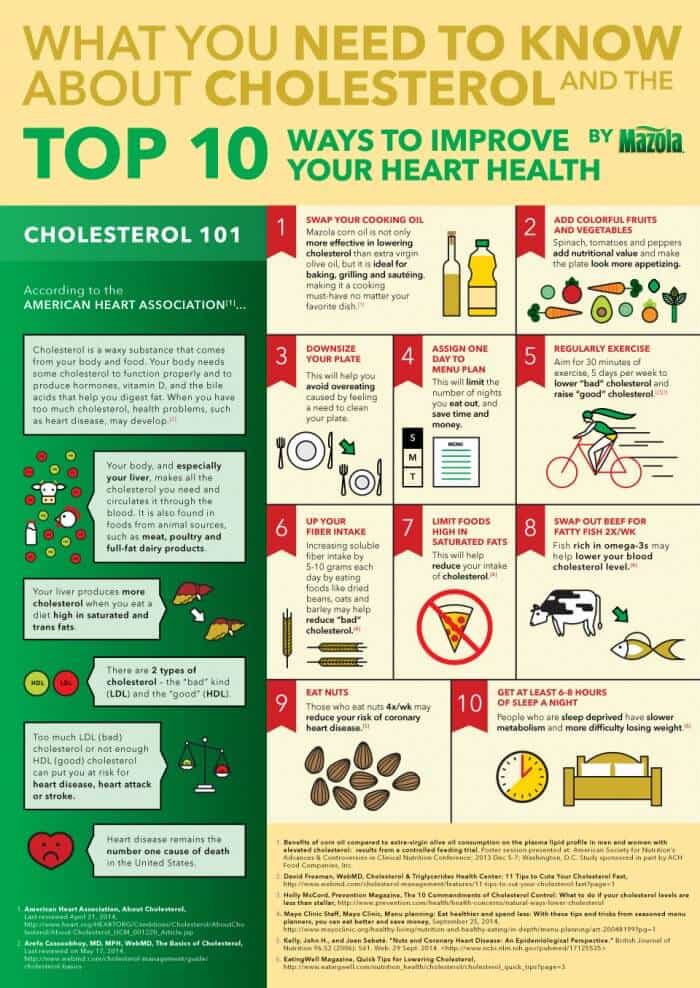 *I'm happy to have partnered with Mazola Cooking Oil to bring you these egg rolls.  This recipe and my opinions are my own.*