Charred corn salsa is light and flavorful! It's the perfect topping or the perfect dip!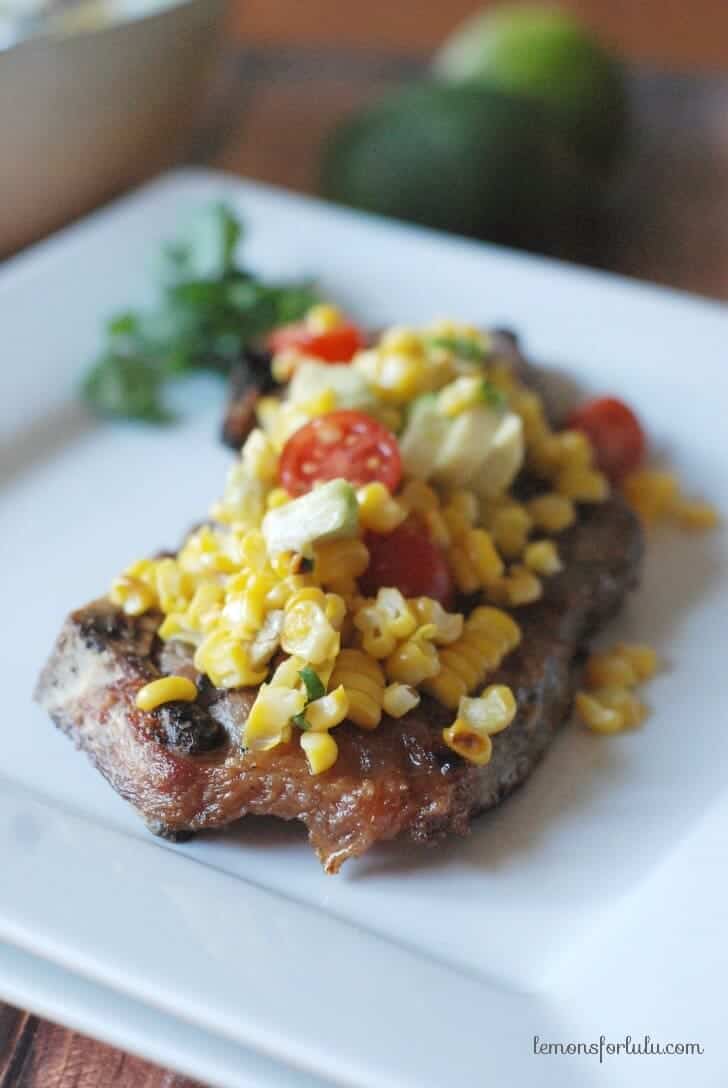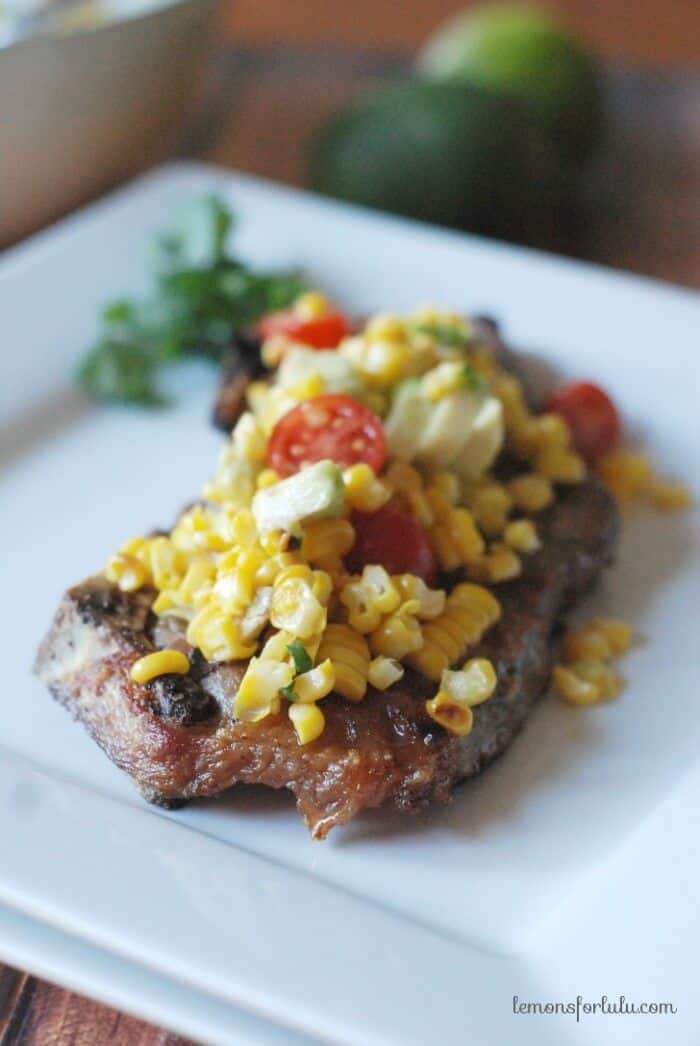 I know some people go nuts over a good steak. I am not one of those people. In fact, I couldn't tell a good steak if it hit me in the face. Part of this is due to my upbringing. My mom was a thrifty chef and only bought meat sitting in the clearance section of our grocery store. This usually meant that our meat was very tough and extremely chewy. It's hard to shake certain memories from our youth. Jaw numbing steak chewing is one of those memories I cannot evict from my mind. My mom's way with meat left a bad taste in my mouth (pun intended).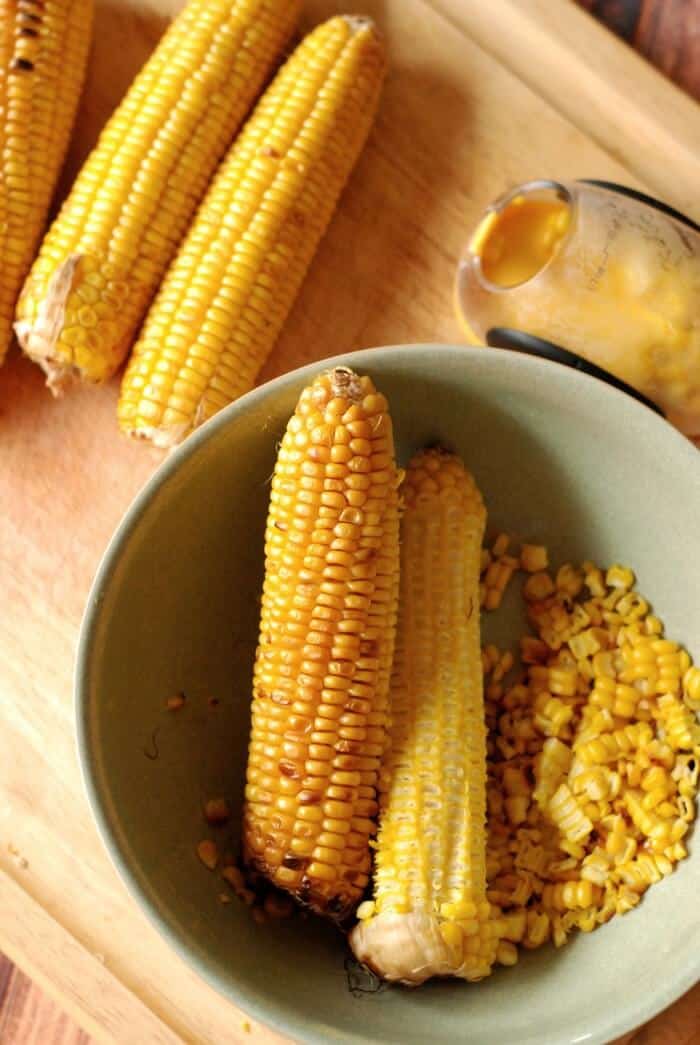 If steak is prepared properly it should practically melt in your mouth like butter. I have had well prepared steak and I've discovered I still don't care for steak. It's just not my thing. However, it is my husband's thing. So every once in a while I like to grill him up a good steak. But I have to serve it with something that suits my own tastes. This charred corn salsa is my compromise.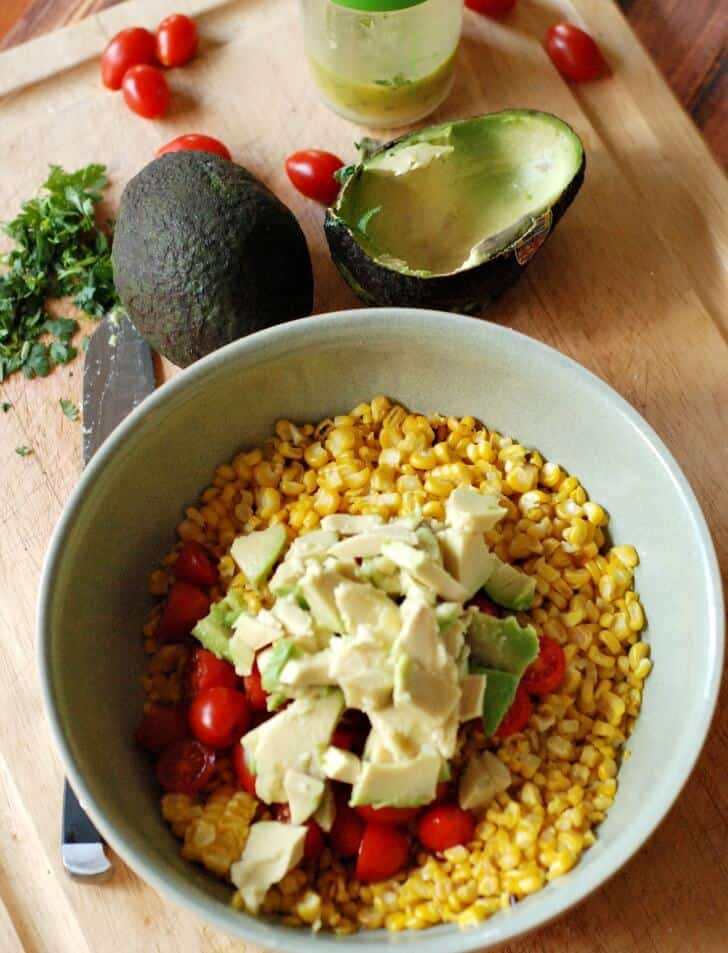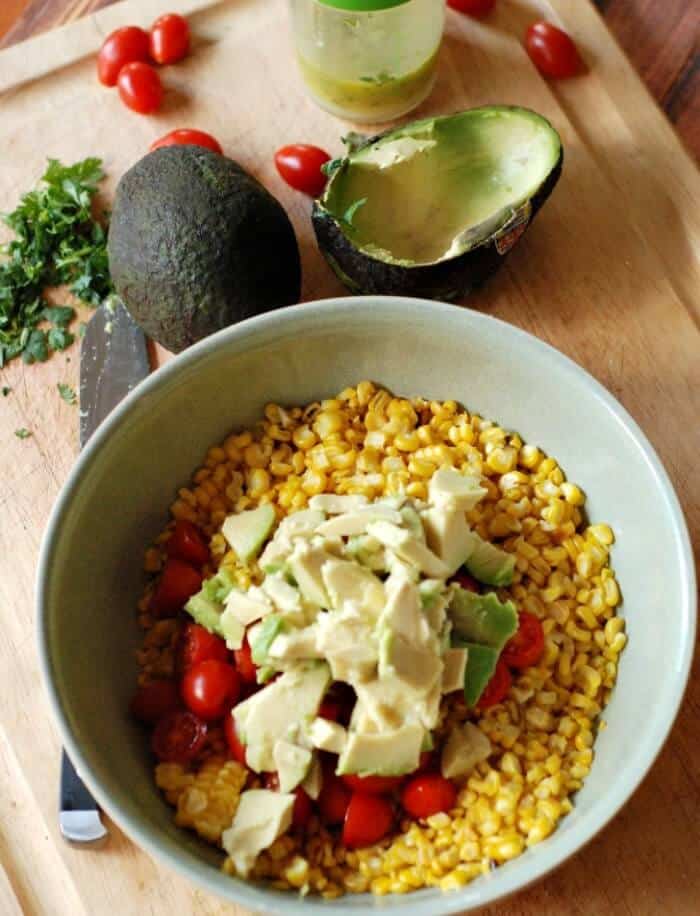 If you've never tried charred corn, you are missing out on something wonderful! I charred my corn under the broiler, but you could also do it quickly on the grill. It only takes a few minutes before the corn kernels begin to brown up and soften. What I love most about charred corn is how sweet it is. The dark kernels have the most intensely sweet flavor, which lends itself perfectly to this salsa. It's a nice balance between the cilantro, the citrus in the dressing and the smokiness from the steak. I'd highly recommend a corn stripper to remove the kernels from your corn. However, because they are so tender, they fall off rather easily with a knife.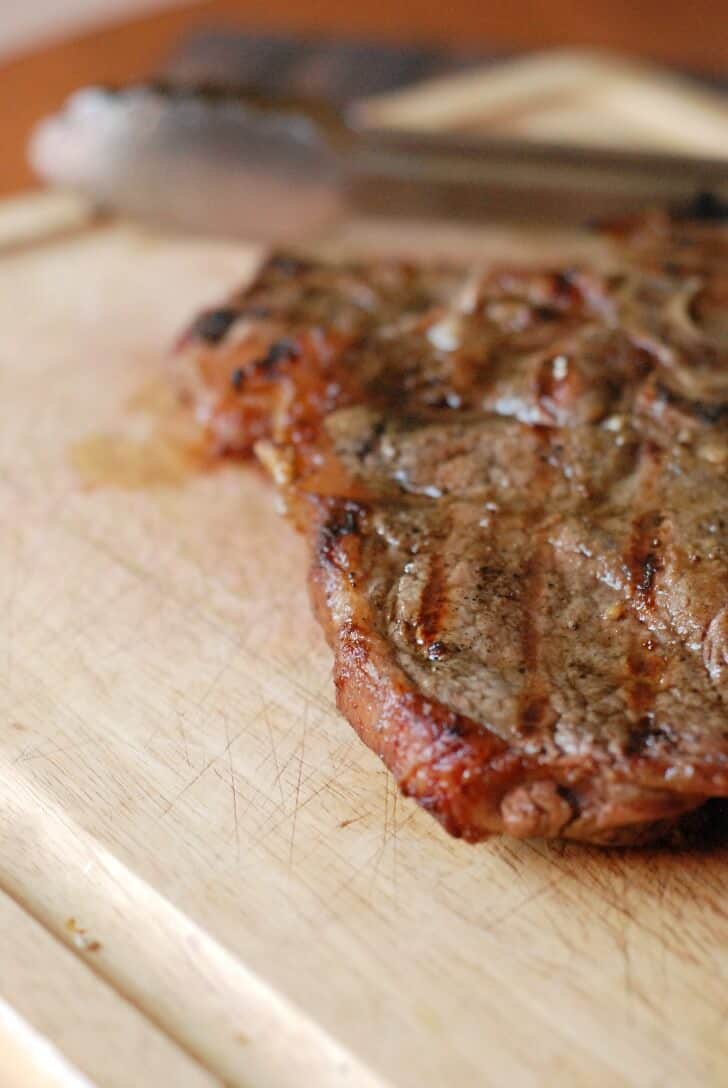 While some might think the star of this dish is grilled steak, I personally think it takes second billing to the smokey sweet corn salsa! To each his own I suppose!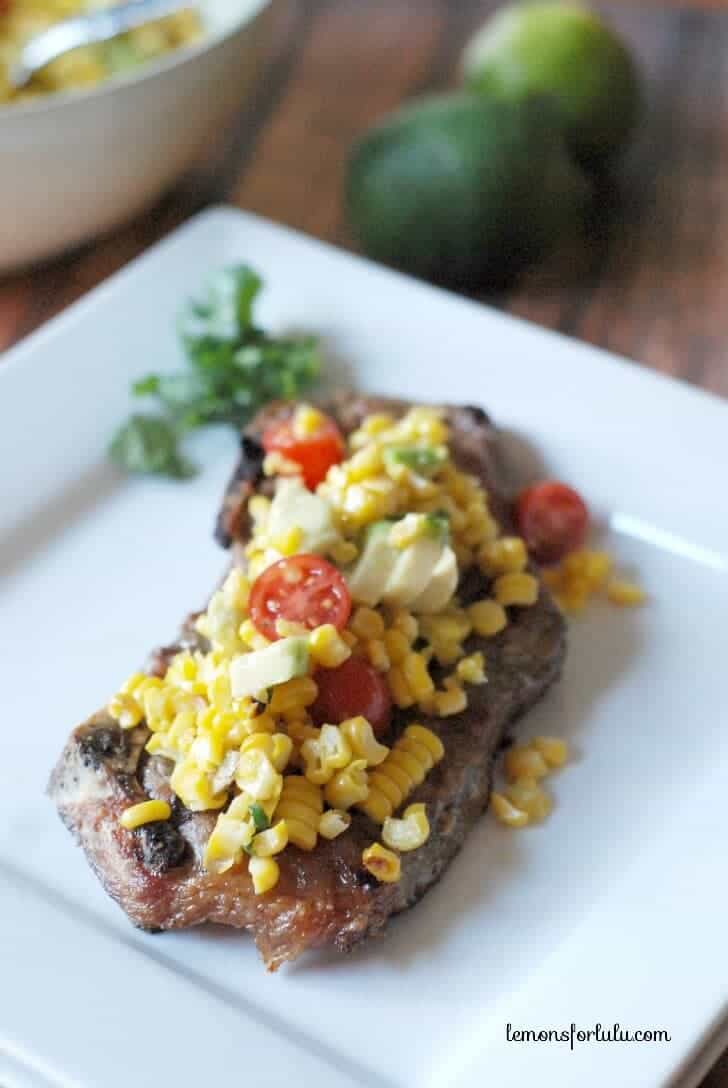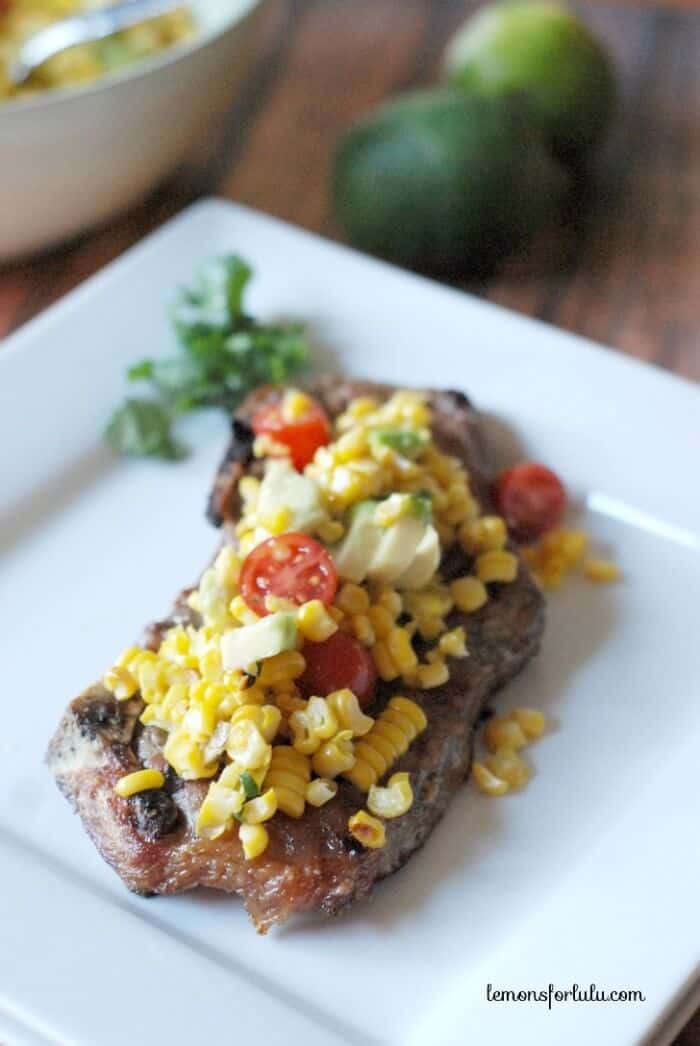 I was fortunate to receive Oxo products to use in this post as part of their Summer Entertaining Series! If you'd like information on their grilling products or other kitchen essentials, please visit them on their website!
A DIFFERENT SALSA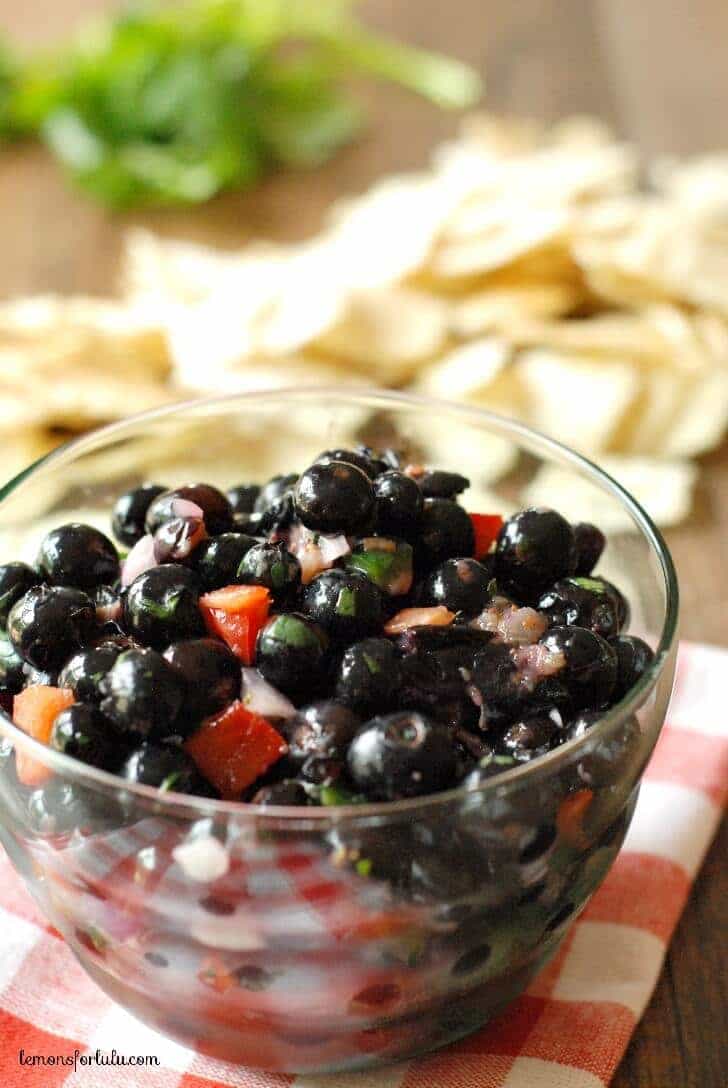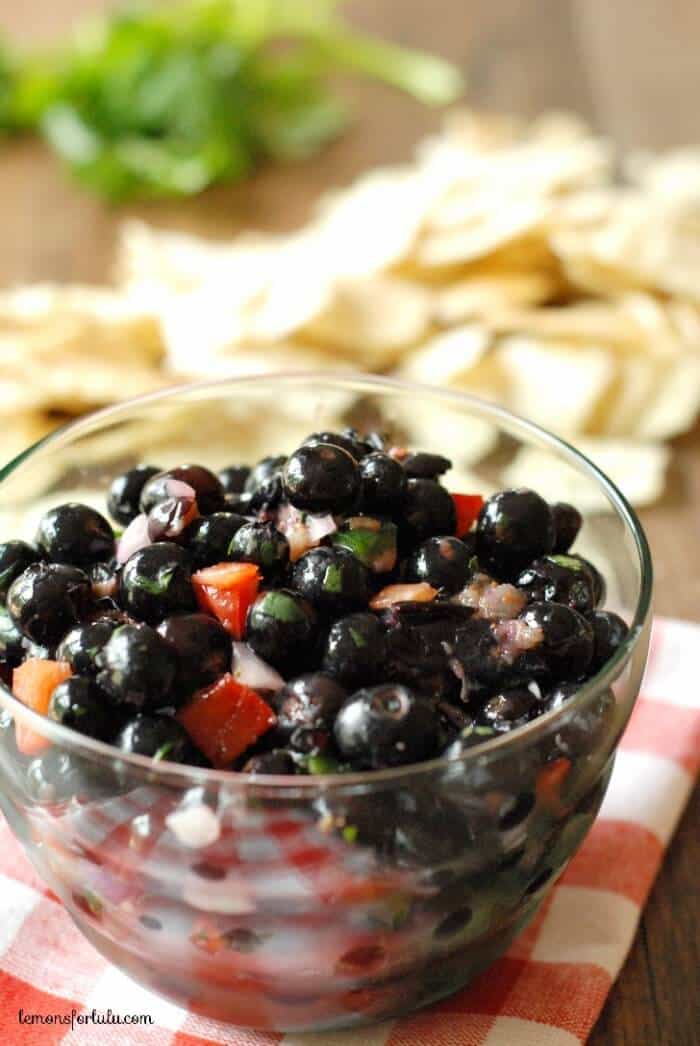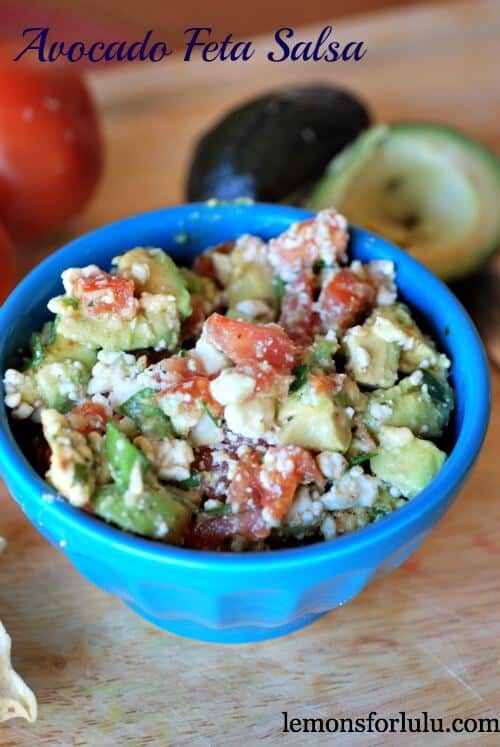 NEVER MISS A RECIPE! SUBSCRIBE TO MY EMAIL TODAY!
FOLLOW ME:
FACEBOOK | TWITTER| GOOGLE +| BLOGLOVIN | INSTAGRAM
Don't forget you can save each of these recipes to your personal recipe box , create your own meal plan, or add ingredients for each recipe to your shopping list! Just use the "Save Recipe" on all my recipes!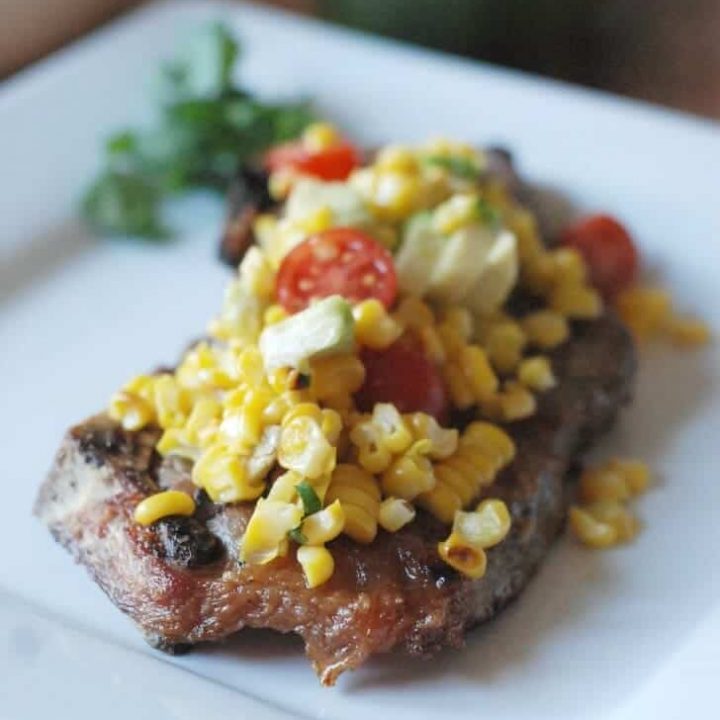 Charred Corn Salsa over Grilled Cumin Steak
Charred corn salsa is light and flavorful! It's the perfect topping or the perfect dip!
Ingredients
4 lb rib eye steaks
2 cloves garlic,
1 teaspoon salt
2 teaspoon cumin
5 ears of corn, husks removed
1 cup cherry tomatoes, halved
1 avocado, diced
1/4 cup lime juice
1/4 cup olive oil
1/2 teaspoon salt
1 tablespoon cilantro, chopped
Instructions
Spray grill with cooking spray and preheat to medium
Rub steak with garlic, salt and cumin. Grill 4-5 minutes, turn and grill an additional 3-4 minutes. Remove and let rest 5 minutes before serving.
Meanwhile prepare salad.
Preheat oven to broil. Place corn on a baking sheet and broil for 10 minutes, turning corn halfway. Corn is ready when kernels have begun to char. Remove and let corn cool.
Cut kernels off of corn and place in a bowl. Add tomatoes and avocado. In a bowl, whisk together limejuice, olive oil, salt and cilantro. Pour dressing over corn and stir.
Nutrition Information
Yield

4
Serving Size

1
Amount Per Serving
Calories

1517
Total Fat

107g
Saturated Fat

41g
Trans Fat

0g
Unsaturated Fat

62g
Cholesterol

354mg
Sodium

1064mg
Carbohydrates

27g
Fiber

5g
Sugar

6g
Protein

117g
SEE THIS ON MY PINTEREST BOARD!
Follow Tanya Schroeder @lemonsforlulu.com's board What to feed the family on Pinterest.
I may be linking this up to these parties and to The Weekend Potluck!