Cauliflower and potatoes are pan fried and served with a simple tzatziki sauce!
It doesn't get better than this!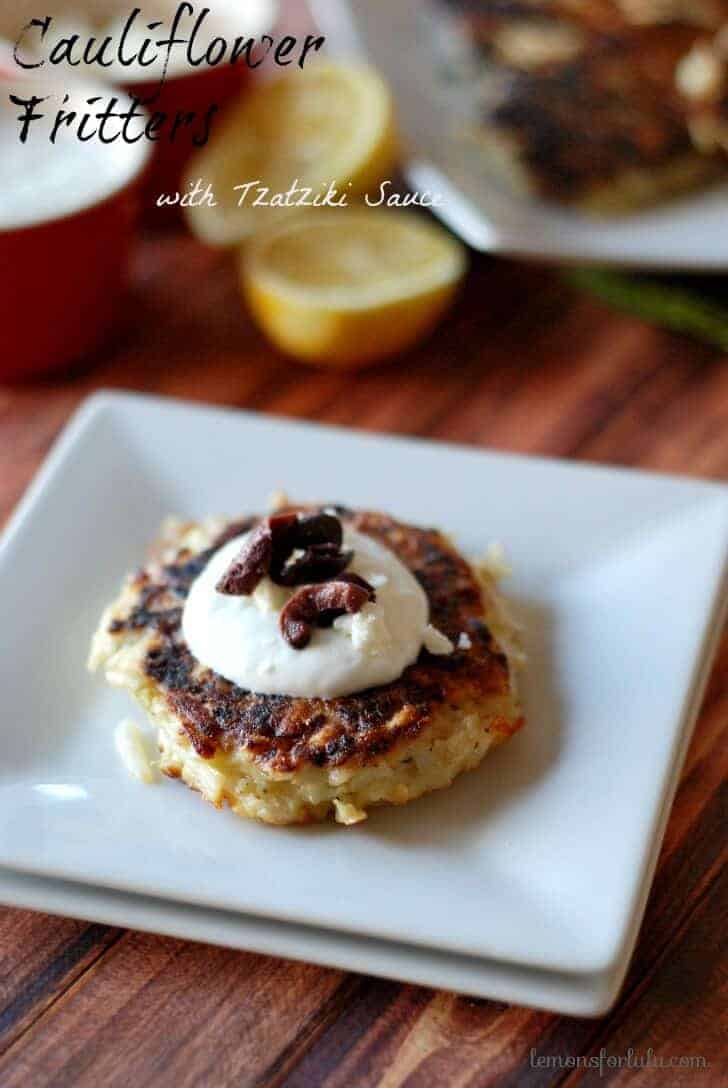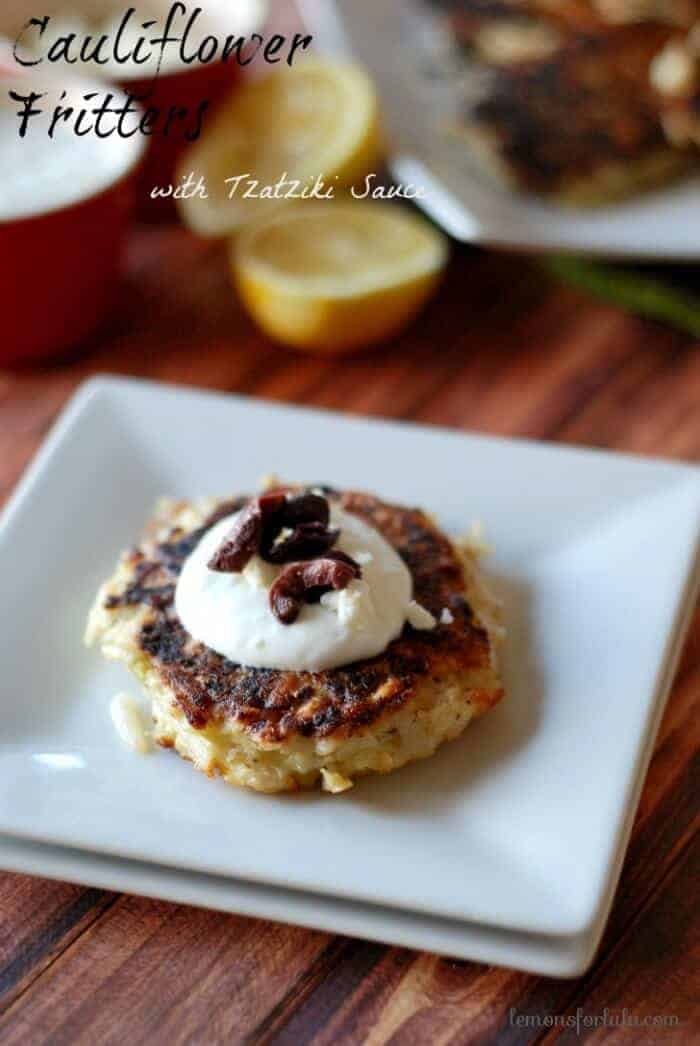 I was such a simpleton when I was a kid. I mean, it didn't take much for me to be thoroughly entertained. I suppose that's a good trait to have growing up in the 70's. The decade of only 4 tv channels that mostly aired adult programming. No 24 hour Disney Channel for me.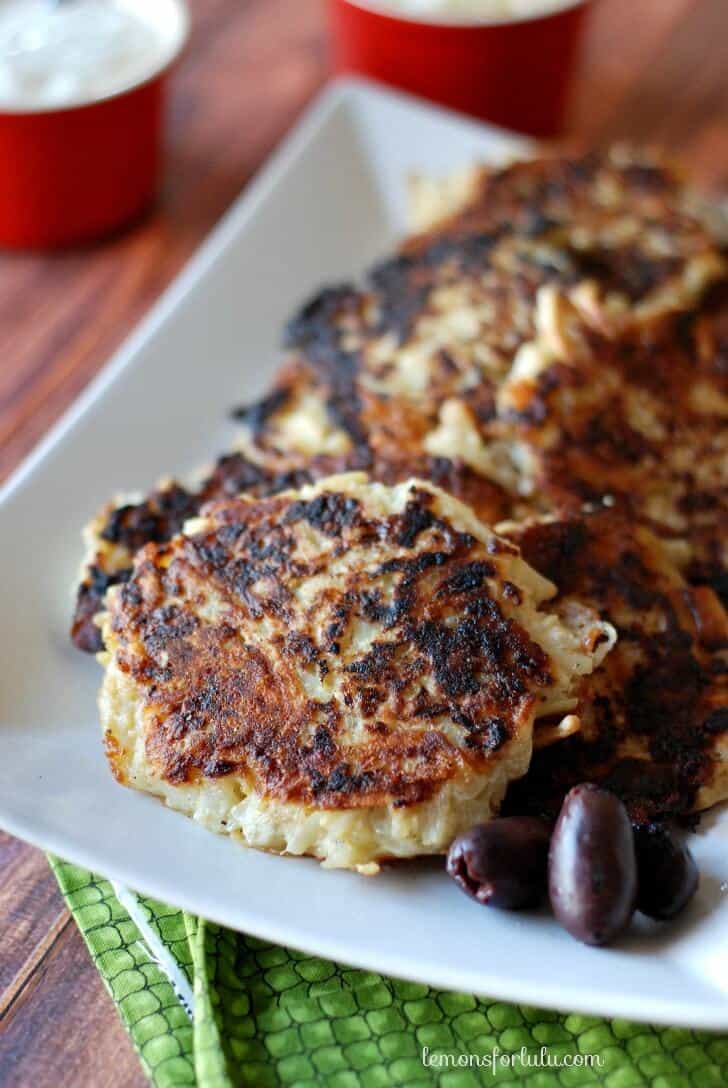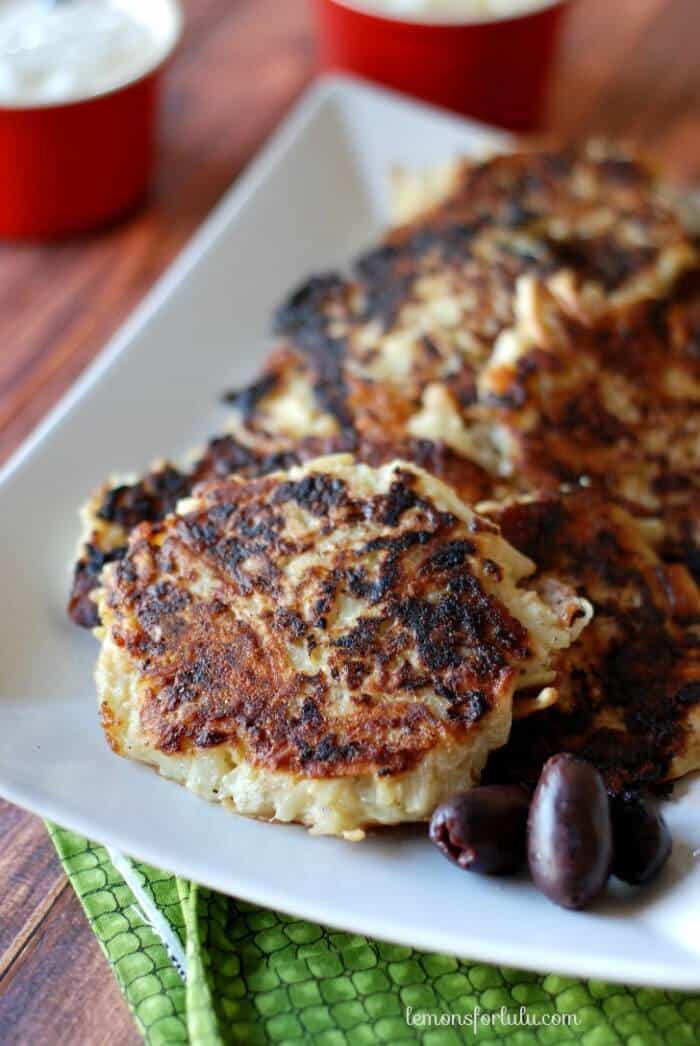 One of my favorite ways to pass the time involved a simple hand mirror. I would hold the mirror in the palm of my hands with the mirror facing upwards. I would then pretend I was walking around on the ceiling. I would go around light fixtures and over door frames. My own version of a "virtual reality". I would go in and out of every room in the house.. and then I'd do it again. I'd walk around the same light fixtures, and the same door frames for hours. The thing is, each room looked exactly the same. Yet, the mere idea of defying gravity captivated me every time.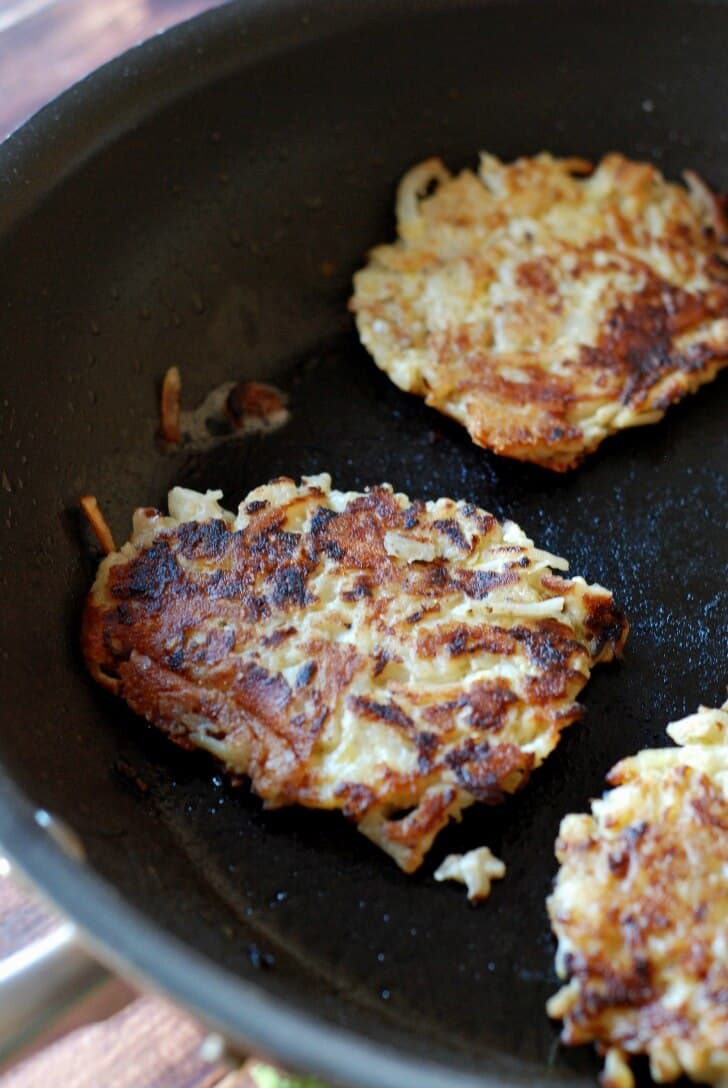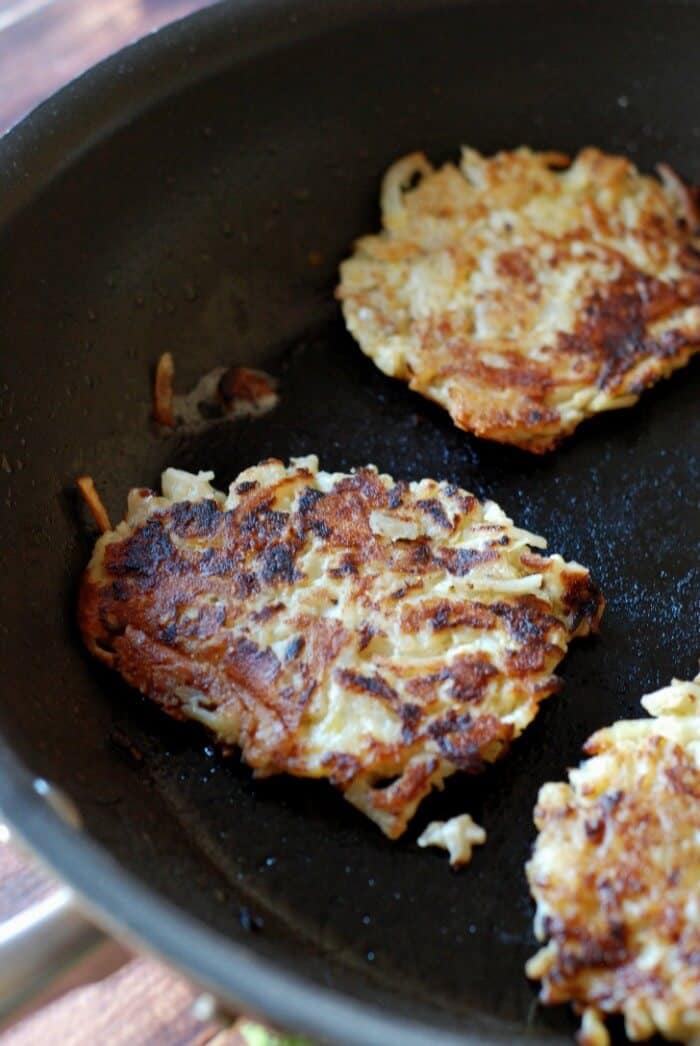 In a few short months, I know my kids will be on summer break. The first couple of weeks will be bliss. The remaining 8 weeks could be torture. It won't be long before we experience the "I'm bored" syndrome. This summer, I will be prepared. I will whip out 3 hand mirrors and encourage them to enter into a whole new world! A world of light fixtures, door frames and hopefully some imagination!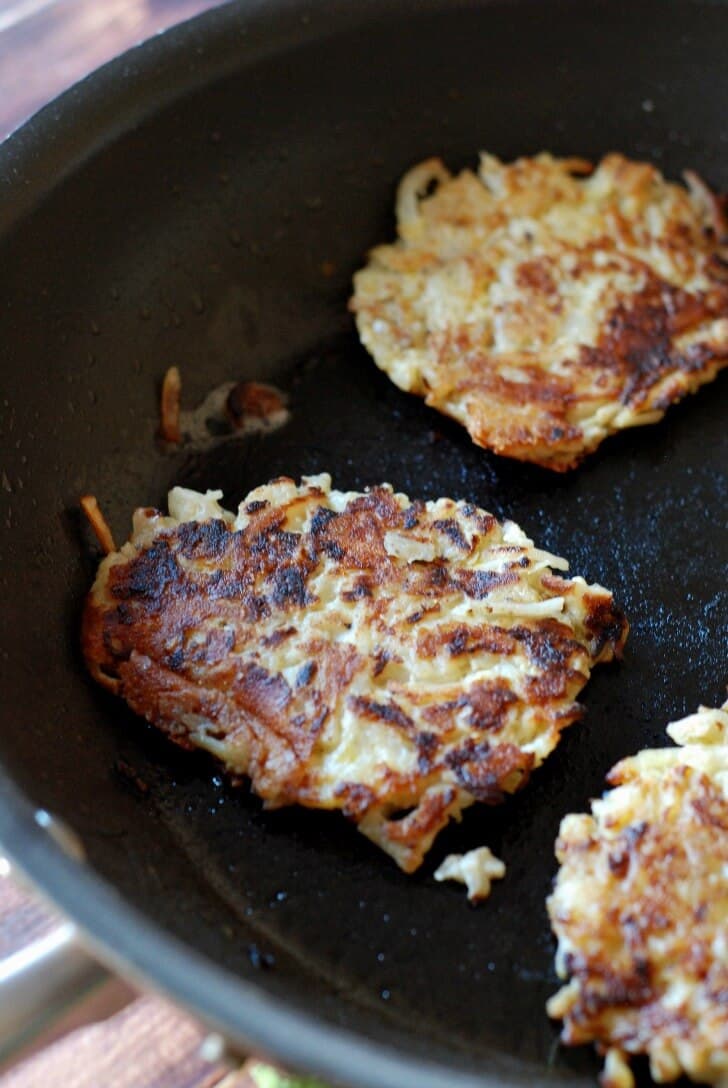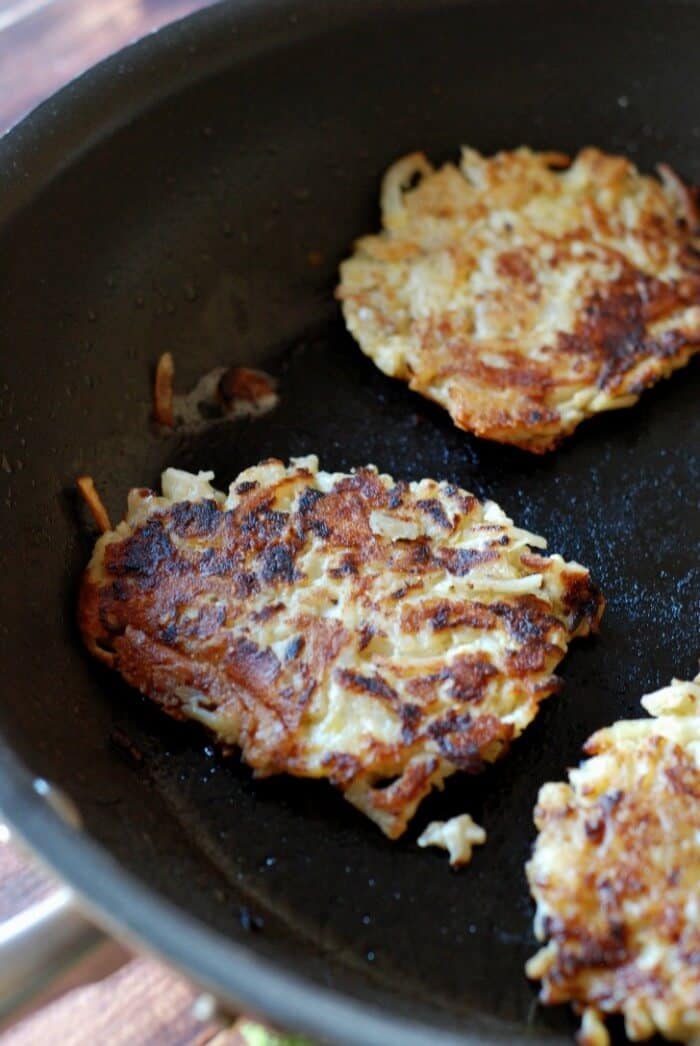 Since we are talking simple, I have to tell you about these cauliflower fritters! These couldn't be easier. When I found these in the March issue of Cooking Light Magazine, I knew I had to make these! They start with steam in the bag cauliflower and use refrigerated hash browns. See? Simple! I added a little Greek flavor to this fun dish with an easy tzatziki sauce! These cauliflower fritters make an excellent meal on their own. You could serve them on the side or make them smaller and turn them into an appetizer. Doesn't matter how you serve them, just serve them!
SPUDS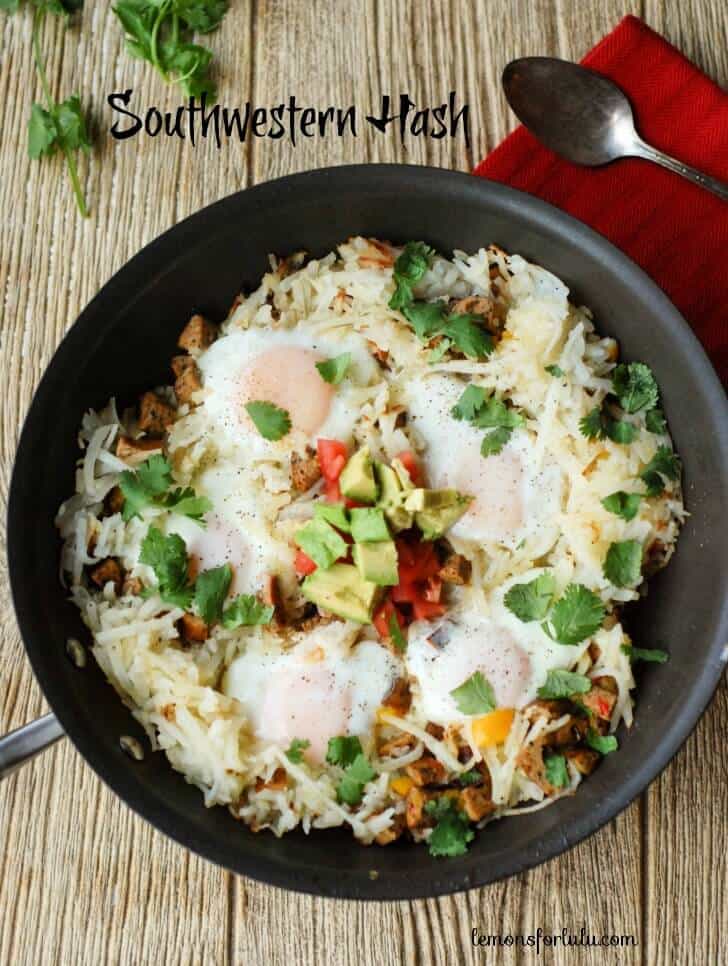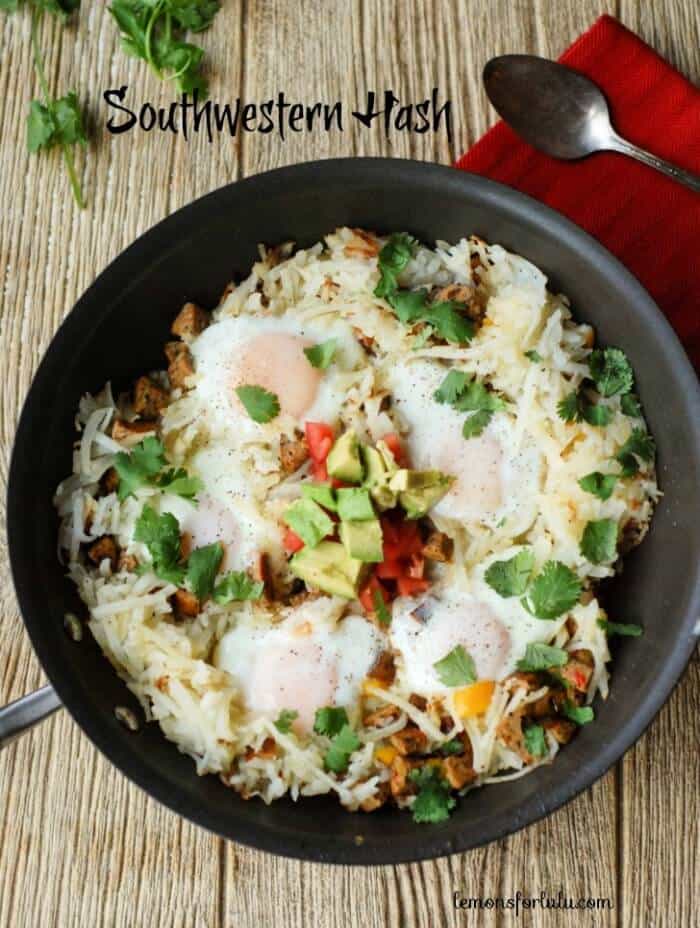 NEVER MISS A RECIPE! SUBSCRIBE TO MY EMAIL TODAY!
FOLLOW ME:
FACEBOOK | TWITTER| GOOGLE +| BLOGLOVIN | INSTAGRAM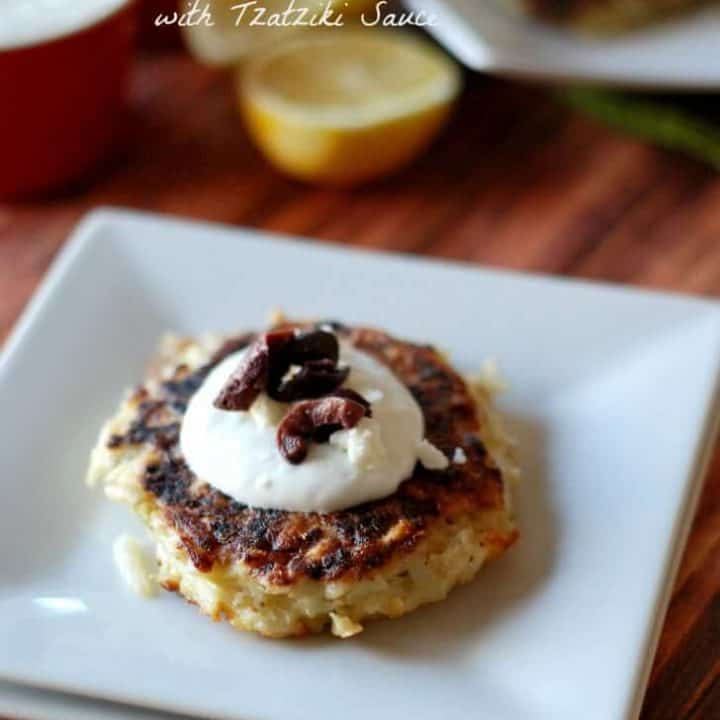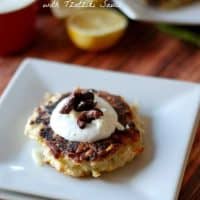 Cauliflower Fritters with Tzatziki Sauce
Cauliflower and potatoes are pan fried and served with a simple tzatziki sauce!
Ingredients
Fritters
1 10oz package steam in the bag fresh cauliflower florets
1/2 cup chopped onion
2 tablespoons flour
2 teaspoons garlic
1 teaspoon oregano
1/4 teaspoon salt
1/2 teaspoon black pepper
1 tablespoon lemon rind
1 cup hash browned potatoes (such as Simply Potatoes)
1 cup shredded white cheddar cheese
2 eggs, lightly beaten
2 teaspoon olive oil
Tzatziki Sauce
1/2 cup plain Greek Yogurt
2 tablespoons finely grated cucumber (peeled and seeded)
1/4 teaspoon salt
1 teaspoon garlic
1 teaspoon lemon juice
1/4 cup crumbled feta
4 tablespoons chopped Kalamata olives
Instructions
Prepare cauliflower according to package directions. Place cauliflower in a bowl and mash with a potato masher. Stir in onions, flour, garlic, salt, pepper, oregano, lemon rind, potatoes, cheese and eggs. Form into 8 patties. Heat oil in a large skillet. Cook patties in batches, 4 minutes on each side.
Combine sauce ingredients in a bowl. Serve with fritters along with feta and olives.