Fresh and citrusy orange muffins with a sweet orange glaze and just a hint of cardamom.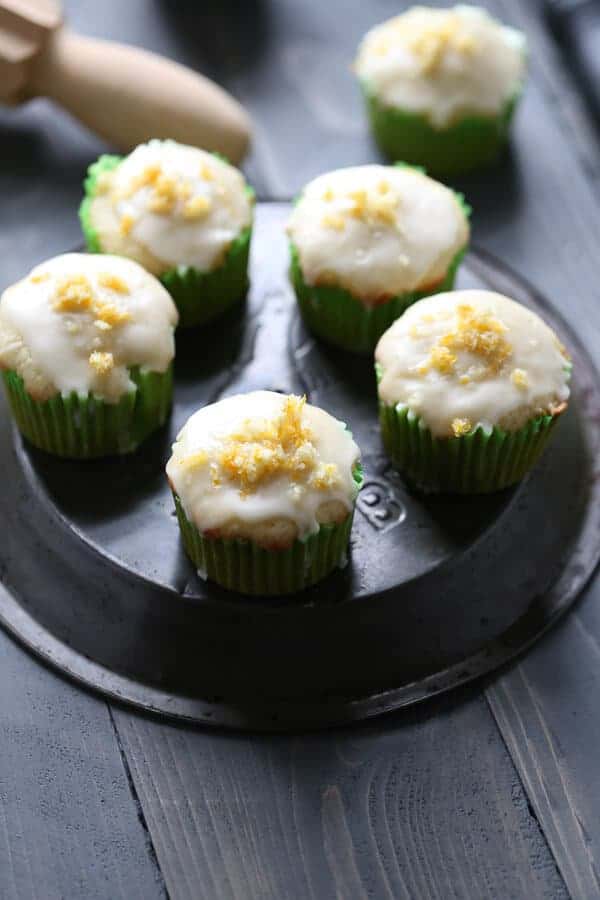 I love muffins for breakfast. Why wouldn't I? Muffins are essentially cupcakes in disguise. This probably explains why I avoid any muffin that contains bran, whole wheat or raisins. If I wanted any of those things, I'd just eat a bowl of oatmeal. I personally do not want to be reminded of oatmeal when I bite into a muffin. I want soft, tender, cake like muffins with raspberries or chocolate chips. I want muffins iced or glazed. I really do want a cupcake I can eat for breakfast.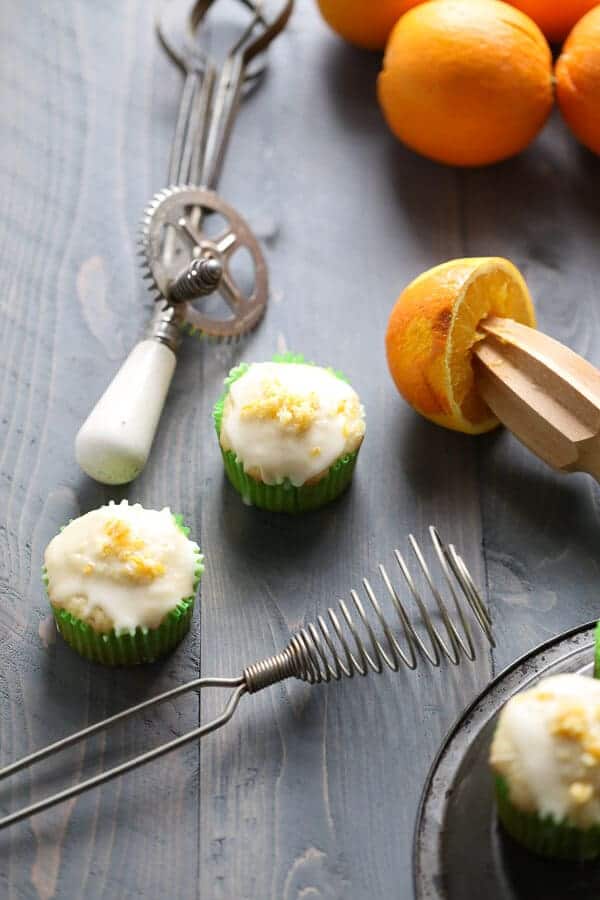 While these orange muffins are not exactly cupcake stand-ins, they are stunning little morsels. I used lots of fresh orange juice in these muffins between the batter, the glaze and the orange sugar topping. However, these little guys have a very special ingredient: cardamom. Cardamom has such a unique flavor, it's a little spicy, but not like chipotle spicy and it's a little sweet. Don't worry, it's very subtle. But it is altogether delicious, especially when paired with the vibrant and fresh oranges.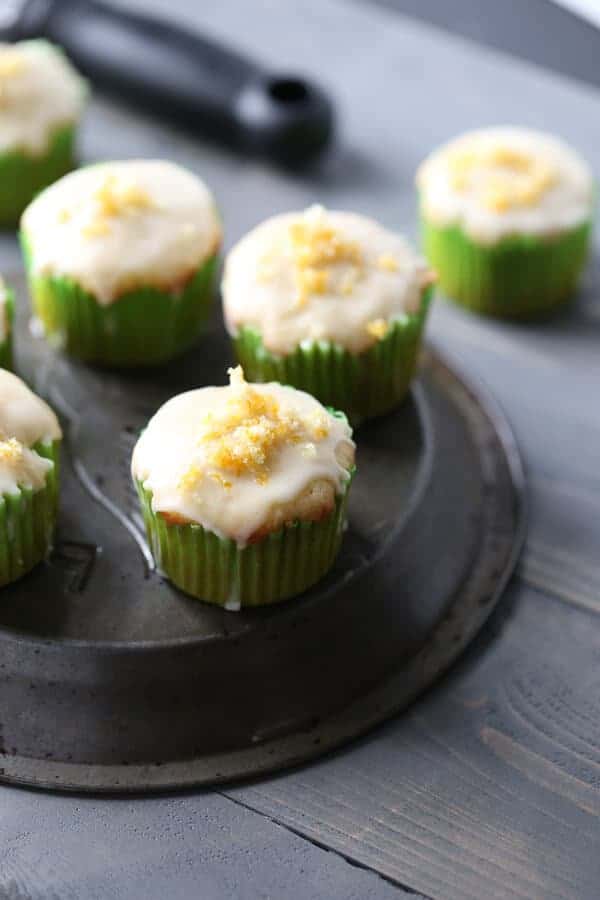 You can adjust the amount of cardamom or leave it out all together. Once the orange muffins have cooled, whisk together your glaze ingredients. I found the best way to glaze my orange muffins was to dip the tops of the muffins right into the glaze. The orange sugar is simply granulated sugar and orange zest combined. This gets sprinkled right over the glaze.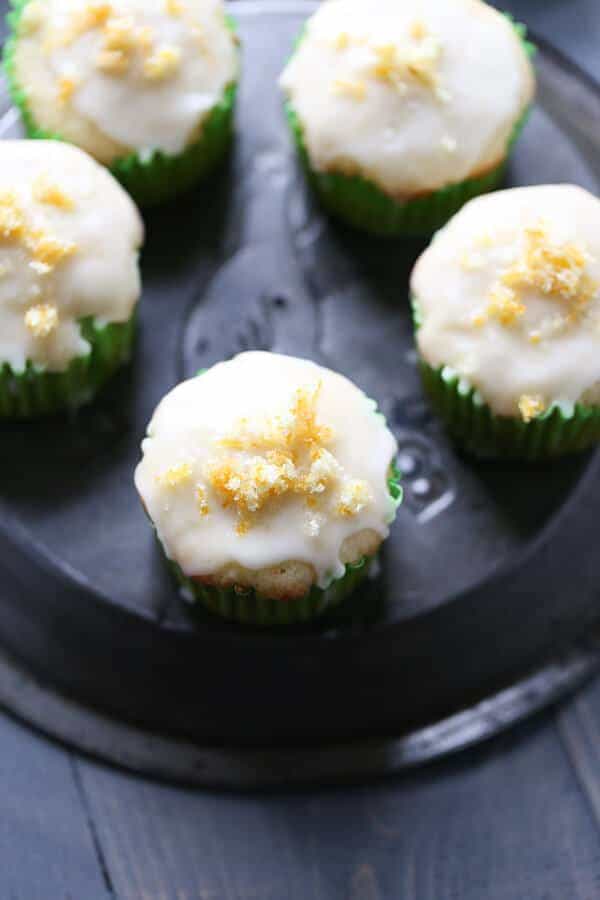 So are these orange muffins or orange cupcakes? Who cares! Just make them and enjoy!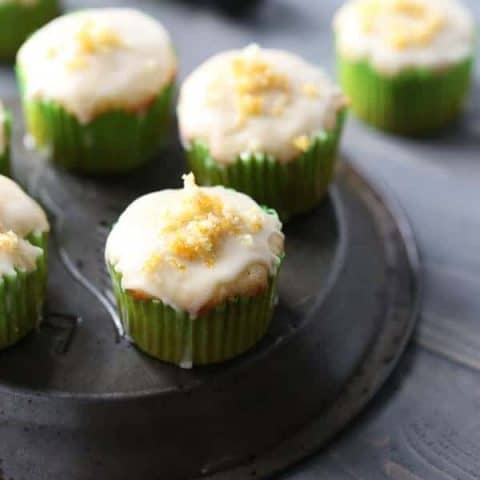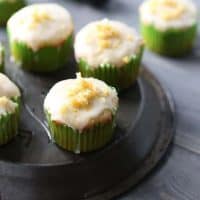 Cardamom Orange Muffins
Yield: 2 dozen

Prep Time: 10 minutes

Cook Time: 20 minutes

Total Time: 30 minutes

Tender and light citrusy muffins with just a hint of cardamom!
Ingredients
1 cup butter, melted, slightly cooled
6 oz plain Greek yogurt, such as Chobani
4 eggs lightly beaten
Juice and zest from one large orange ( or two small)
2 1/2 cups flour
1 3/4 cup sugar
1/2 teaspoon baking soda
1/2 salt
2 teaspoons cardamom
For the glaze
3/4 cup powdered sugar
4 Tablespoons orange juice about 1 orange
Orange sugar
1 tablespoon granulated sugar
2 tablespoons orange zest (about 2 oranges)
Instructions
Preheat oven to 350. Line two muffin tins with liners, set aside.
In a large bowl, whisk together melted butter and Greek yogurt. Add in beaten eggs, orange zest and orange juice. Carefully stir in flour, sugar, baking soda, salt and cardamom. Batter will be thick. Using a cookie scoop, fill muffin tins with a generous scoop of batter.
Bake for 18-20 minutes. Let cool in pan for 2-3 minutes before removing to a wire rack to cool.
Once the muffins have cooled, prepare glaze. Combine powdered sugar and orange juice. Adjust according to your taste and desired consistency. Dip muffin top right into your glaze.
Sprinkle orange sugar over muffins.
Nutrition Information
Yield 24 Serving Size 1 muffin
Amount Per Serving Calories 222 Total Fat 9g Saturated Fat 5g Trans Fat 0g Unsaturated Fat 3g Cholesterol 52mg Sodium 122mg Carbohydrates 33g Fiber 1g Sugar 22g Protein 4g