Soft coconut blondies with chocolate chips, caramel chips and lots of coconut flakes baked right in!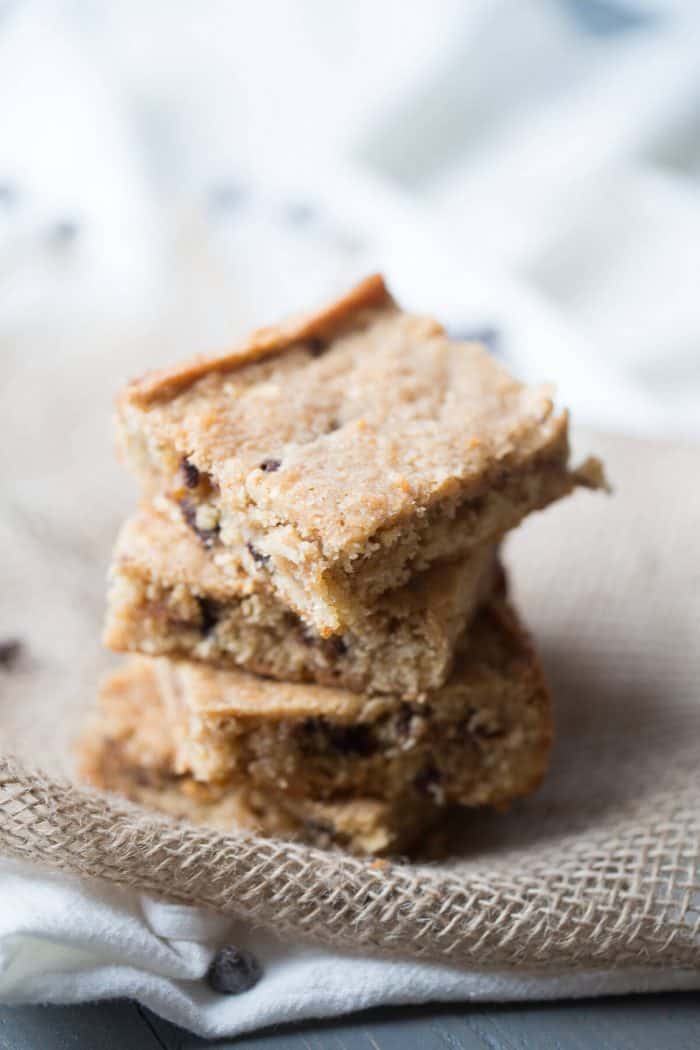 I was never a Girl Scout.  I was, however, a Blue Bird.  I'm not sure if you had to be a Blue Bird before you became a Girl Scout.  I never made it past the first meeting.  I realized early enough that organized crafts were not my strong suit.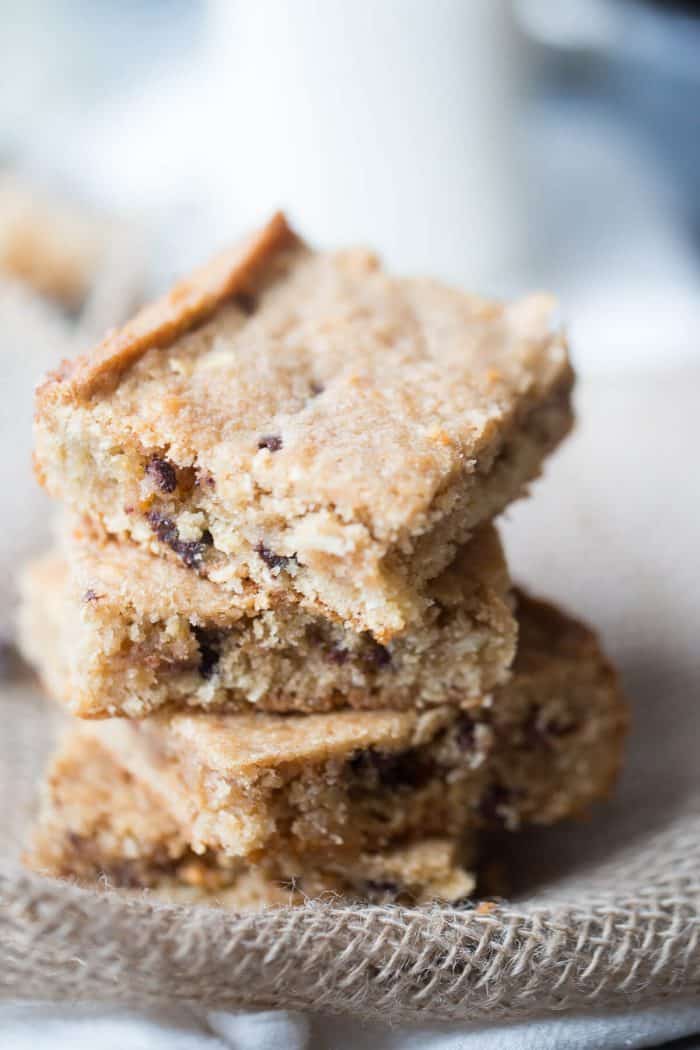 My oldest daughter was a Girl Scout.  I volunteered to be a co-leader because I thought it would be fun to experience what I missed out on in my youth.  And then there was the cookies.  I mean who doesn't love Girl Scou®t Cookies?   Samoa's are my absolute favorite cookie, and I couldn't wait for the time to come when my daughter's troop had to sell cookies.  I eagerly helped take my daughter around to sell boxes of baked goods and then I bought up as many boxes of Samoas and Thin Mints® as my freezer could hold!  My daughter improved her work ethic, learned how it important it was to work for a cause and sharpened her sales skills while I daydreamed about eating and baking with Girl Scout® cookies!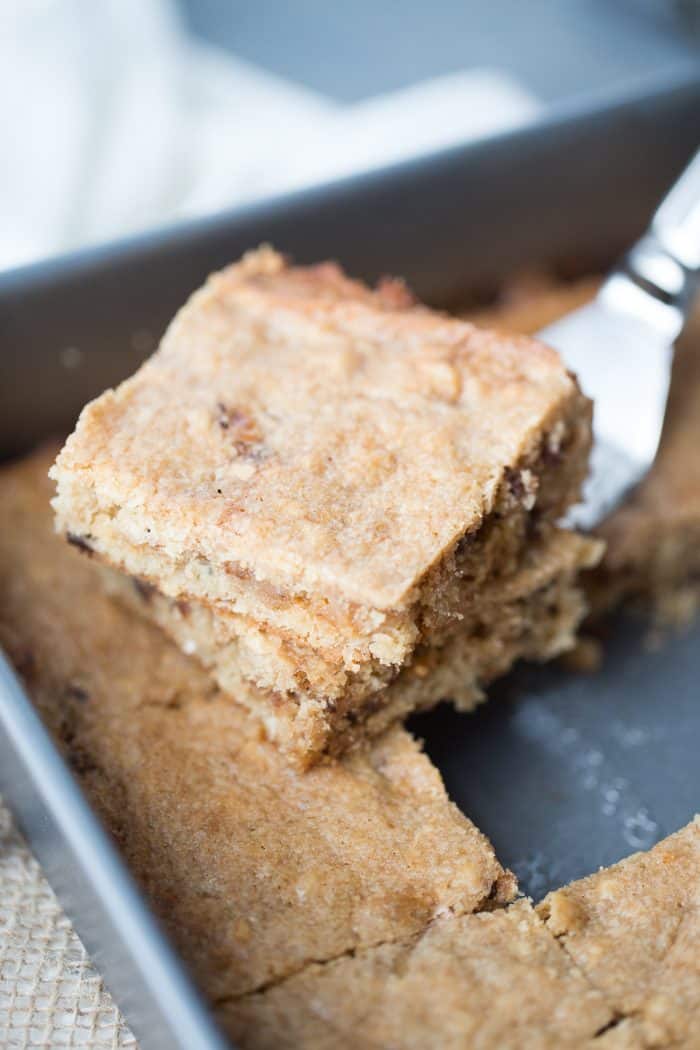 I was pretty excited to find at my local Walmart, that Pillsbury™ has come out with a line of Girl Scout® inspired baking mixes.  Cupcakes and brownies are made with Thin Mint® and caramel and coconut flavors; what a dream.  While I'm not leading any troops these days, these baking mixes give me the perfect opportunity to spend time with my girls in other ways.  Each recipe is easy enough for my girls to bake by themselves (with supervision from me of course).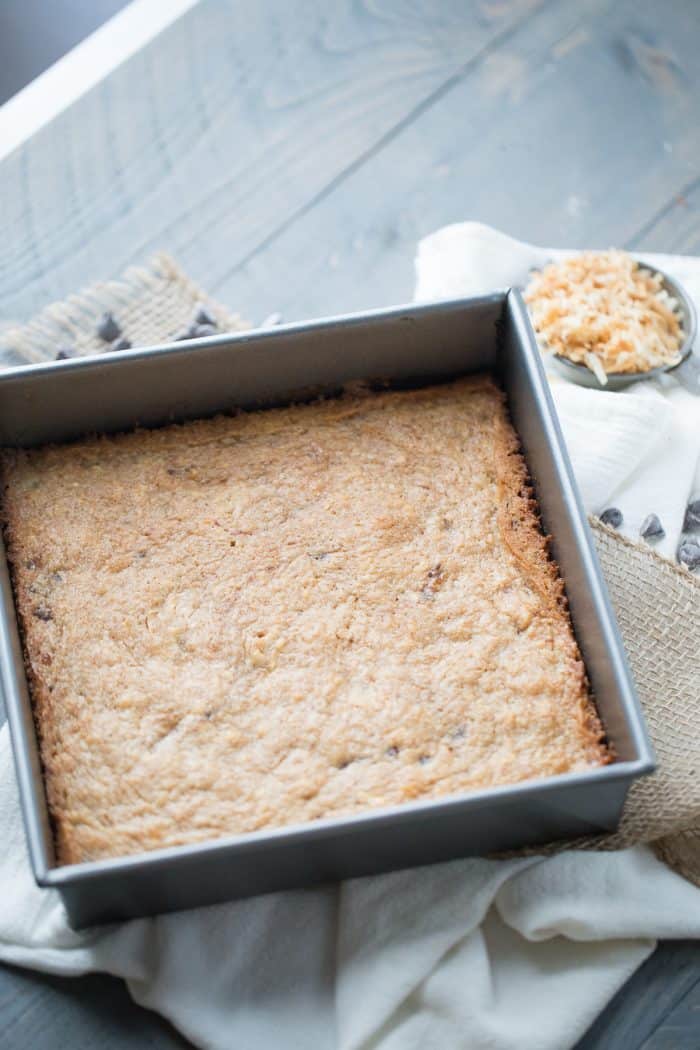 Instead of packing my freezer full of cookies, I can stock up on baking mixes and make Girl Scout® inspired treats all year long!
Caramel & Coconut Blondies
Ingredients
1 14.1

oz box Pillsbury™ Caramel & Coconut Blondie Mix

1/2

cup butter, melted

2

tablespoons water

1

egg
Instructions
Preheat oven to 350 degrees.
Coat the bottom of an 8 x 8 square pan and set aside.
Melt butter in a microwave safe bowl, cool. Stir blondie mix with melted butter, water and egg in the bowl until well blended.
Pour batter into prepared pan and bake for 31-34 minutes.
Allow blondies to cool before cutting.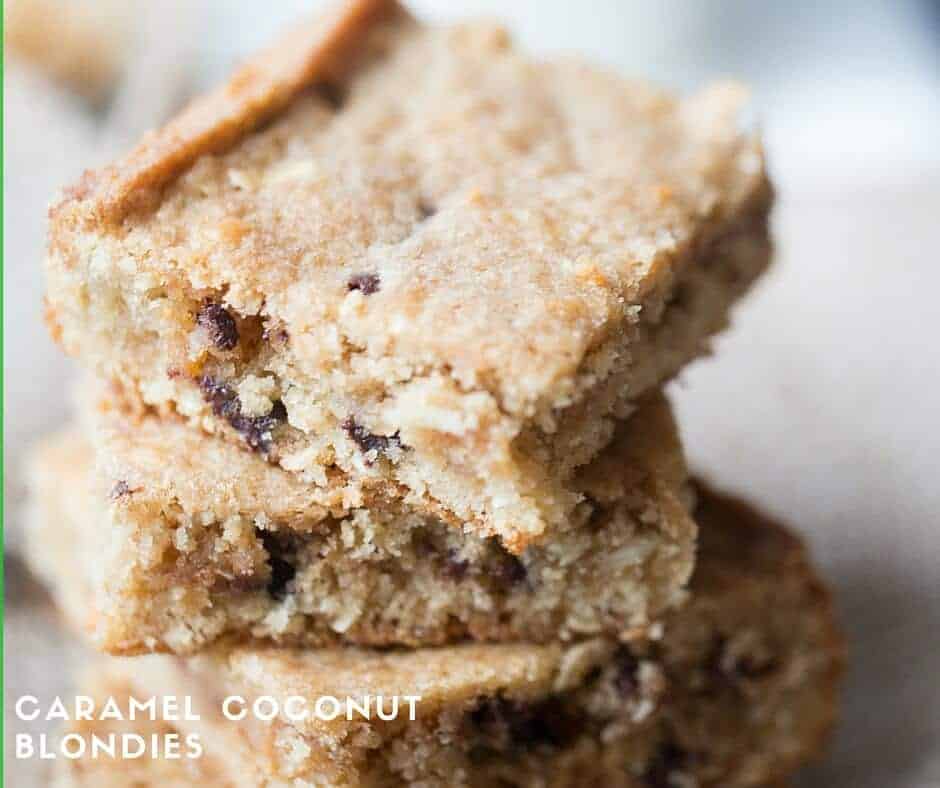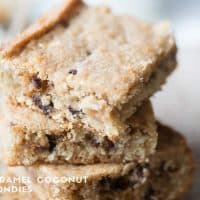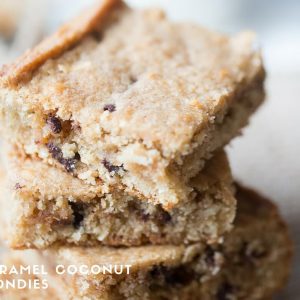 Pillsbury™ Girl Scouts® Baking Mixes contain no colors, preservatives, or artificial flavors.  Click here to save $1 on the purchase of Pillsbury™ Girl Scouts® Baking Mix.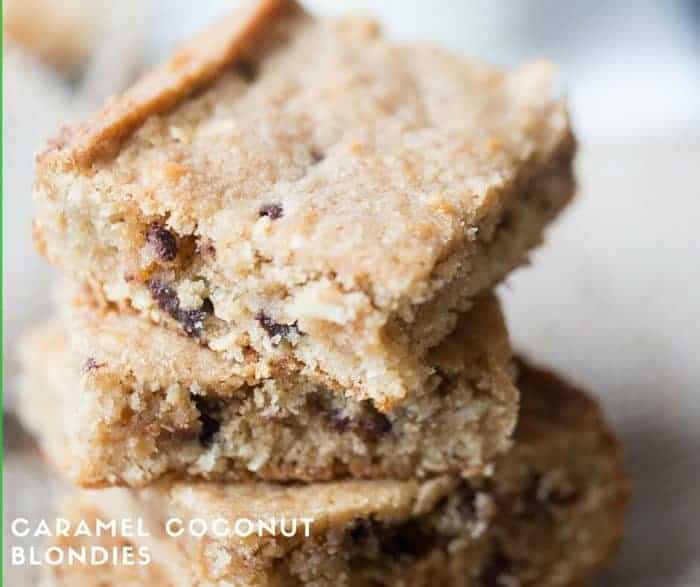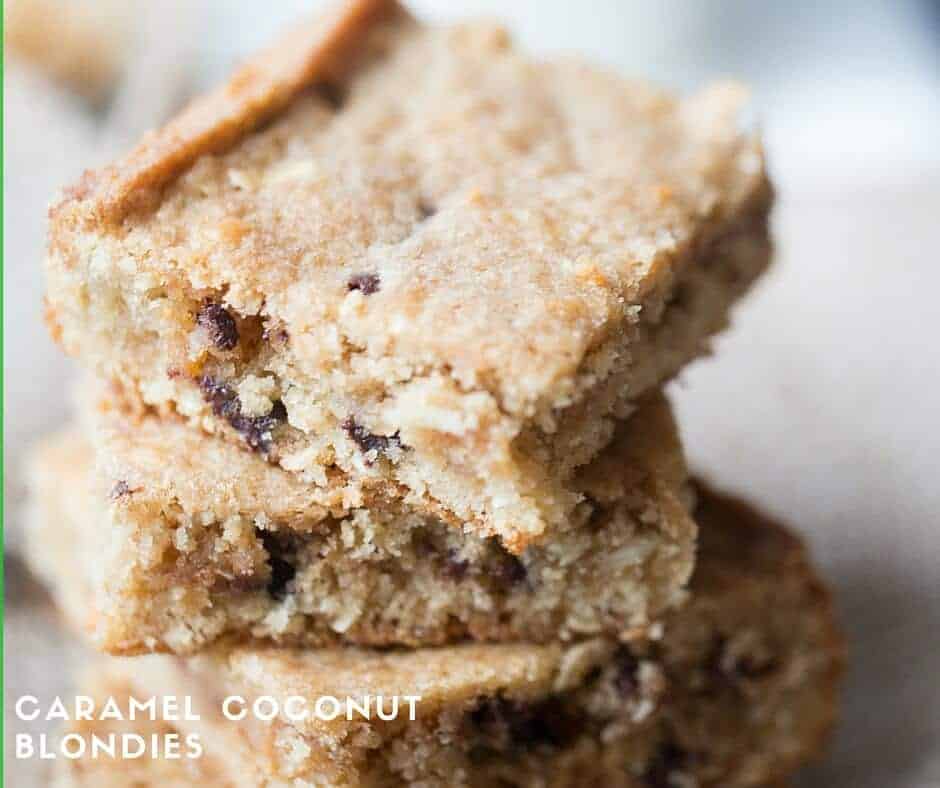 This is a sponsored post written by me on behalf of The J.M. Smucker Company. The opinions and text are all mine