A salty sweet snack that's perfect for fall!
Caramel popcorn with apple chips mixed right in!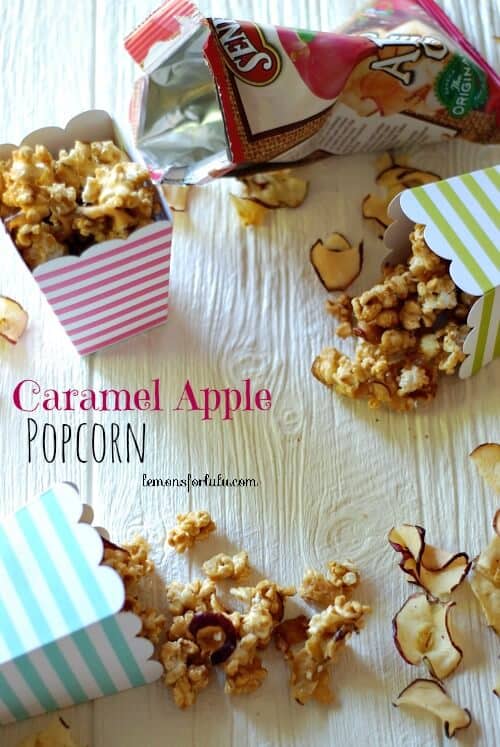 I love fall and all the flavors it brings.  I get excited the first time I see caramel apples at the grocery store.   I skip over to the display and throw a few packs into my cart and think about how excited the kids will be when they see these.  Yes, I could make them at home, but after seeing them in the store, I don't want to wait, I want them right away!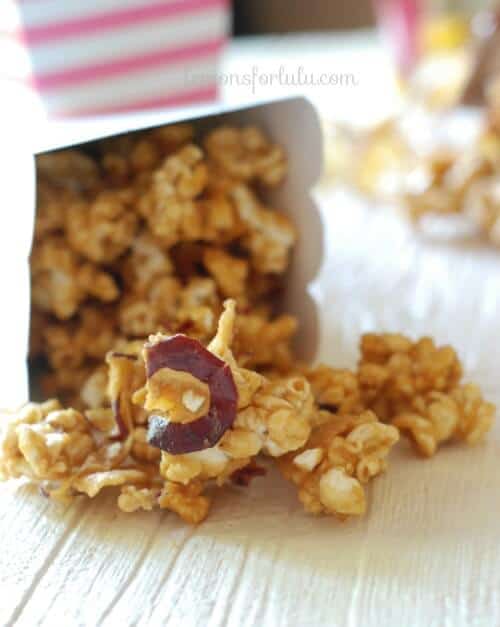 The kids are just as thrilled as I am by the caramel treasures I brought home.   We all rip open the packaging and pick out our apples.  All is quiet as everyone works at the caramel and nuts to get to the apple hidden underneath.  However, it doesn't take long before the kids start abandoning their apples.  Pretty soon my husband and I are the only ones  left eating.  Upon further inspection I see that all three kids have successfully eaten off all the caramel and nuts only to leave the green, sad-looking apple behind.  That's when I remember they never actually eat the apples!  When will I learn?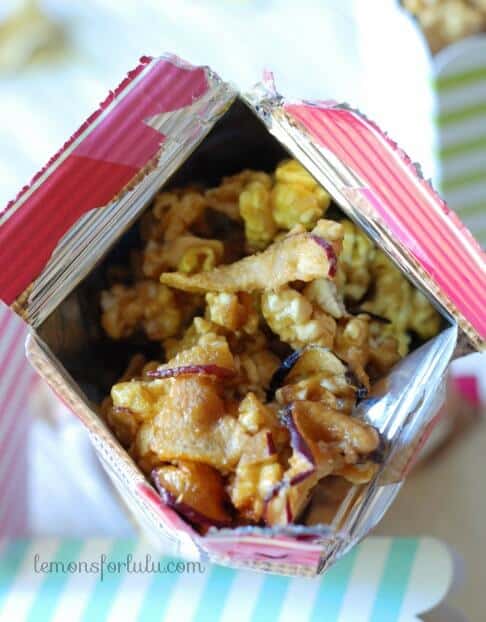 This year, when I saw those tempting caramel apples at the store I just sauntered right passed them.  I wasn't going to get duped again.  Instead I reached for the apple chips.  I had a new trick up my sleeve.  Since I already knew my kids love flavored popcorn, I decide to make caramel corn and mix the apple chips right in!  I know it's not the same as eating caramel apples,  it's better!   We love caramel corn!  It really is the perfect salty/sweet snack isn't it?   The apple chips were a scrumptious addition.  They were a bit tart to start, but the caramel coating made them perfectly sweet.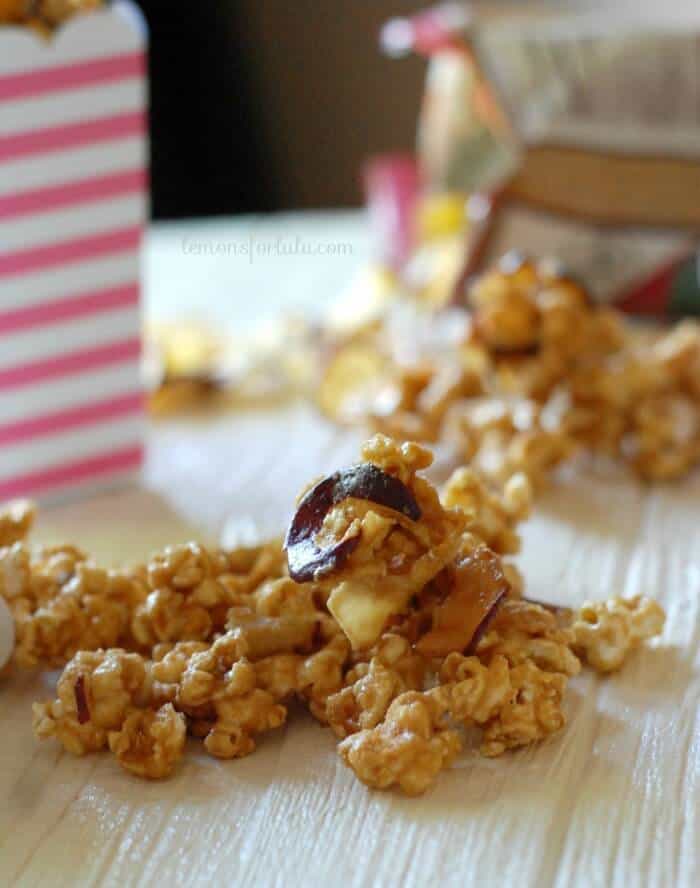 Aside from the taste, the best part about this popcorn is no more wasted apples!
DID SOMEONE SAY CARAMEL?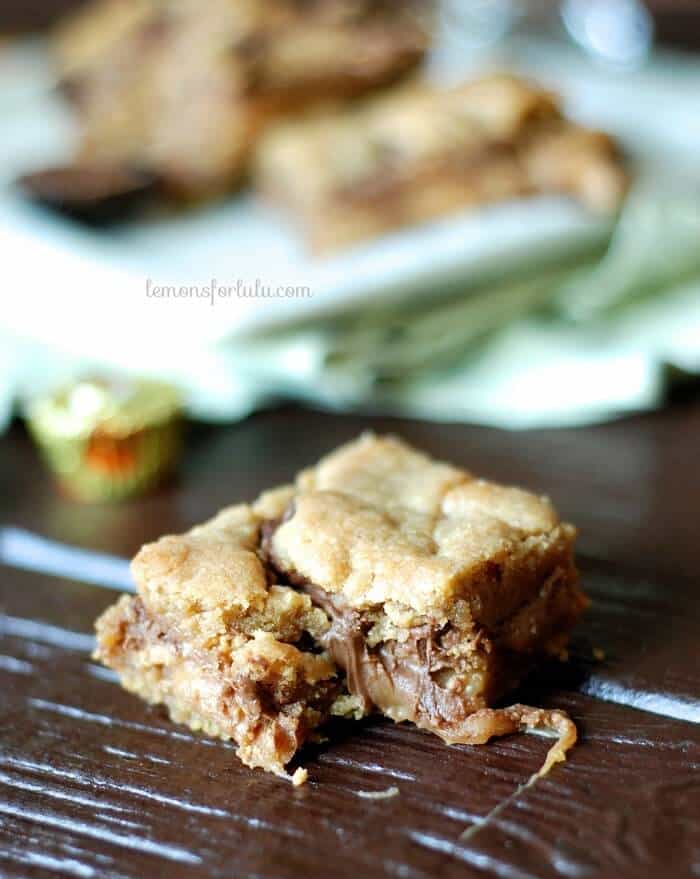 NEVER MISS A RECIPE!  SUBSCRIBE TODAY!
FOLLOW ME:
FACEBOOK | RSS | TWITTER | GOOGLE + | BLOGLOVIN | INSTAGRAM
Ingredients
1

cup butter

2

cups brown sugar

1

teaspoon salt

1/2

cup light corn syrup

1

teaspoon baking soda

10

cups popped, popcorn ( I used to microwave bags)

2 2.5

bags dried apple chips, crushed
Instructions
Preheat oven to 200.
In a large bowl, combine popped corn and apple chips.
In a saucepan placed over medium heat, melt butter and sugar together, stir in salt and corn syrup. Allow mixture to boil for about 5 minutes. Remove from heat and stir in baking soda. Mixture will foam up. Pour over popcorn and apple chips, stirring to coat completely. Place in a roasting pan or large baking sheet and place in oven for 1 hour, stirring every 15 mintues.
Spread onto was paper and allow caramel corn to cool. Break apart when ready. Store in an airtight container