This simple Caprese Quinoa is light and fresh; the perfect side to any meal!
I am thrilled to have partnered with Barefoot Refresh® to bring you this post. All opinions are my own.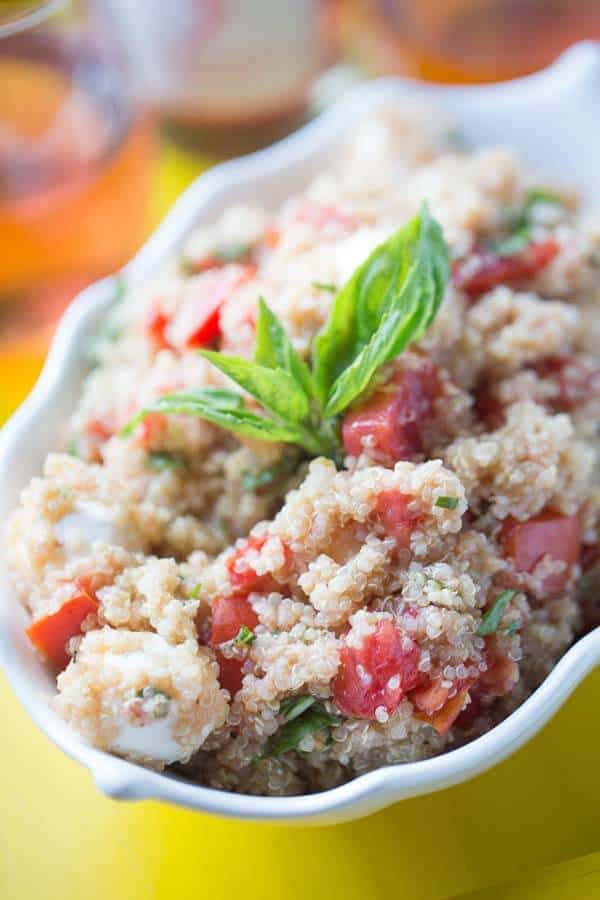 I know many people have closed the book on summer. I am not one of them. I still want to soak up as much sun as possible and I want to enjoy the sounds of crickets at night and enjoy the stars. I want to stay barefoot as I sit by evening campfires, enjoy cold drinks and grill out with friends. I want to keep summer memories fresh in my mind all year long. I'll need them when the cold winter months hit.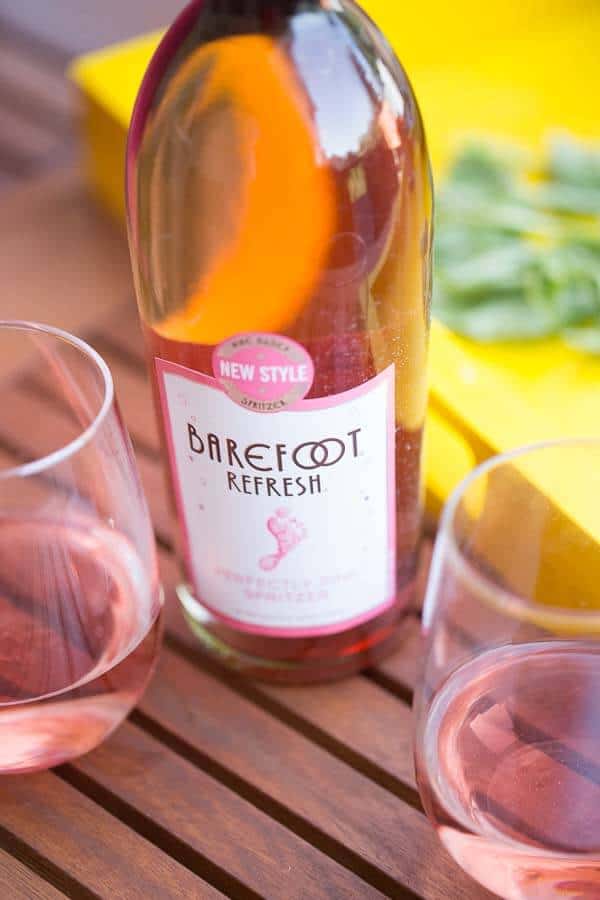 My kitchen is filled with a bounty of late summer crops. I have bowls of plump, fresh tomatoes, large zucchini's and refreshingly clean basil. Their aroma fills up my senses and makes me want to keep the summer going as long as possible. I know Labor Day is upon us, so this is what I'm going to do. I'm going to use up those gorgeous vegetables in this simple Caprese Quinoa; I'm going to grill up zucchini and fresh corn. I'll serve up bowls and bowls of melon, grill fresh fish and chicken and invite as many friends over to enjoy as much of this bounty as possible! I'll pour everyone glasses of Barefoot Refresh® Perfectly Pink Spritzer and we will all kick back, relax and enjoy every last drop of summer that we can!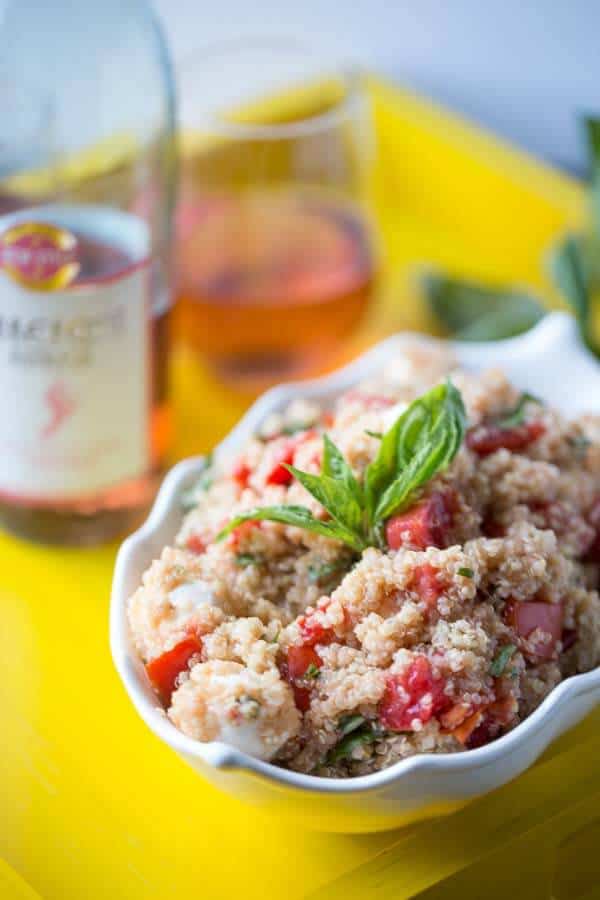 Caprese flavors work well in meals like this Italian Sausage or this Burger, but it is phenomenal in this light side dish. This quinoa is such a great compliment to any meal, grilled or otherwise. It comes together quickly and uses lots of fresh flavors and textures. You can serve it warm or cold and it tastes just as good the next day. The light Caprese salad pairs nicely with the clean, crisp taste of Perfectly Pink Spritzer. The spritzers' bubbles tickle your nose and wake your taste buds. It makes food just taste better.
The calendar may tell me that fall is just around the corner. But my heart will hold summer all year long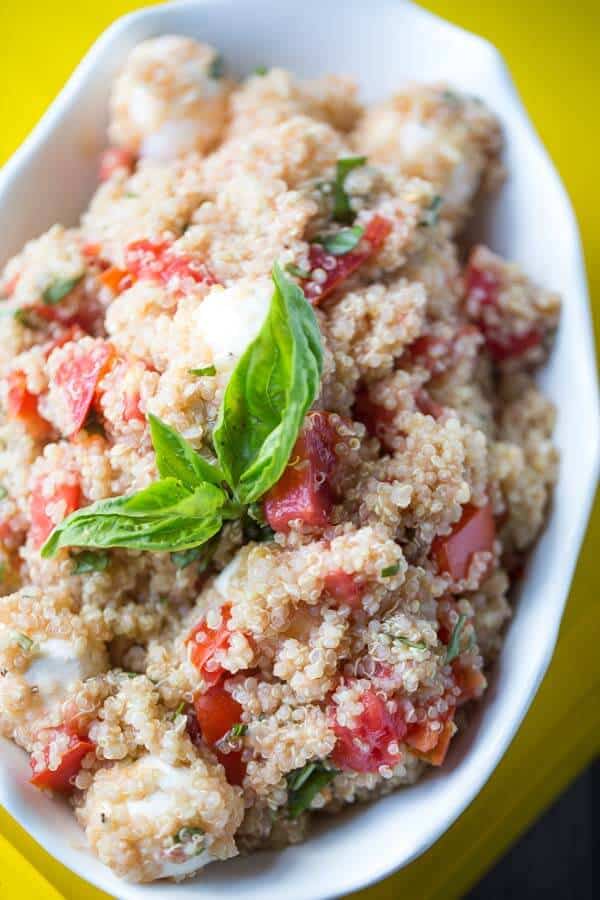 Caprese Quinoa
Yield: 6

Prep Time: 5 minutes

Cook Time: 15 minutes

Total Time: 20 minutes

A simple and light Caprese salad made with quinoa, fresh tomatoes and basil!
Ingredients
2 cups cooked quinoa
2 cloves garlic, chopped
1 cup diced tomatoes
8 oz fresh bocconcini (fresh mozzarella balls)
1/2 cup chopped fresh basil
3 tablespoons olive oil
1/2 teaspoon salt
Instructions
Prepare quinoa according to package directions; cool.
In a bowl, combined quinoa, tomatoes, mozzarella and basil. Stir in olive oil and salt; serve.
Nutrition Information
Yield 6 Serving Size 1
Amount Per Serving Calories 248 Total Fat 16g Saturated Fat 6g Trans Fat 0g Unsaturated Fat 9g Cholesterol 28mg Sodium 449mg Carbohydrates 16g Fiber 3g Sugar 2g Protein 11g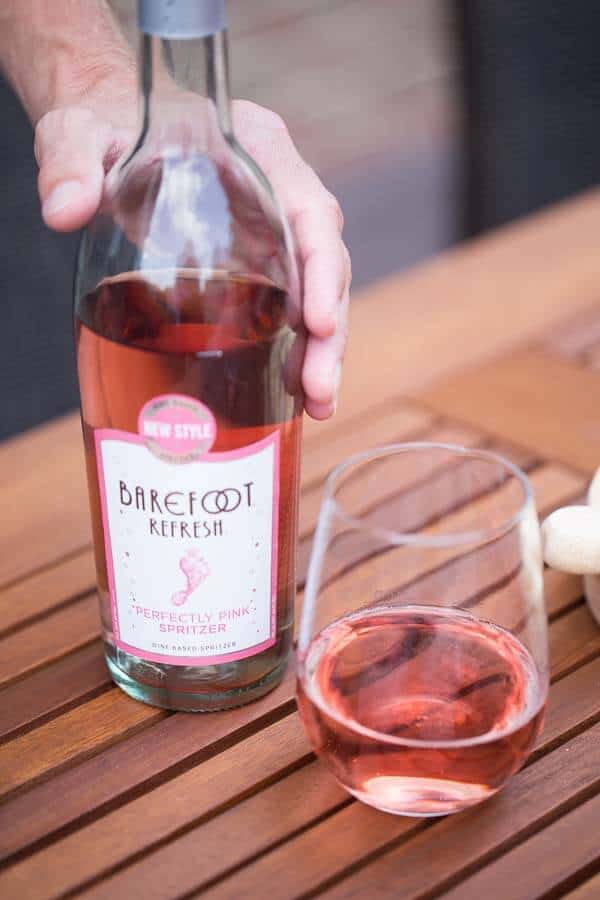 This is a sponsored post written by me on behalf of Barefoot Refresh®. Content for 21+.