Caprese salad makes the perfect topping for spicy Italian sausage!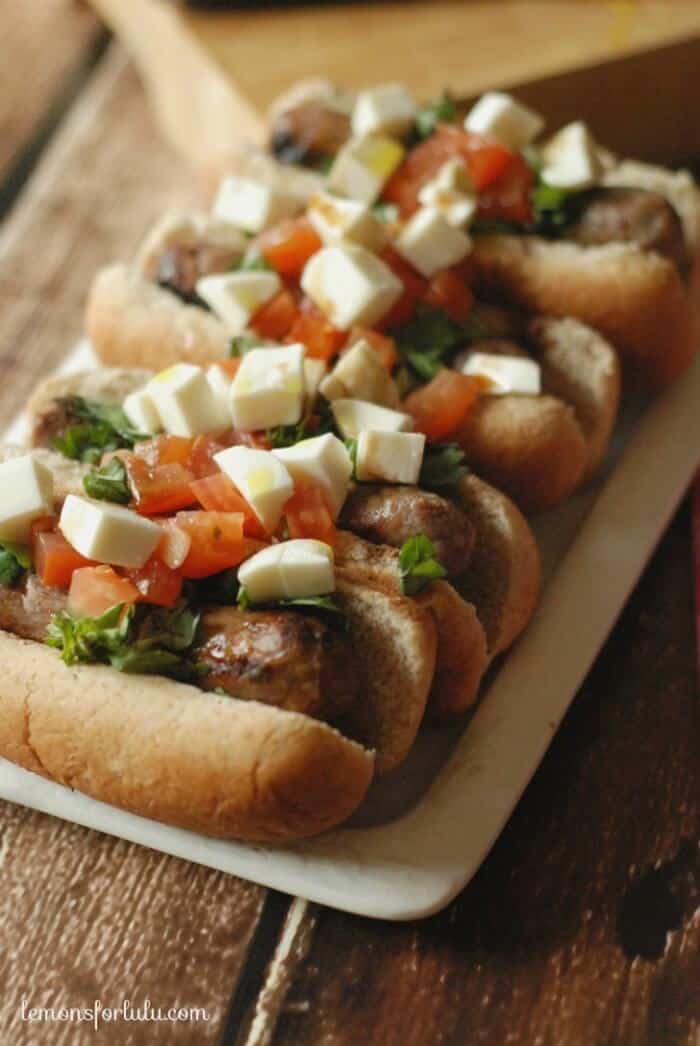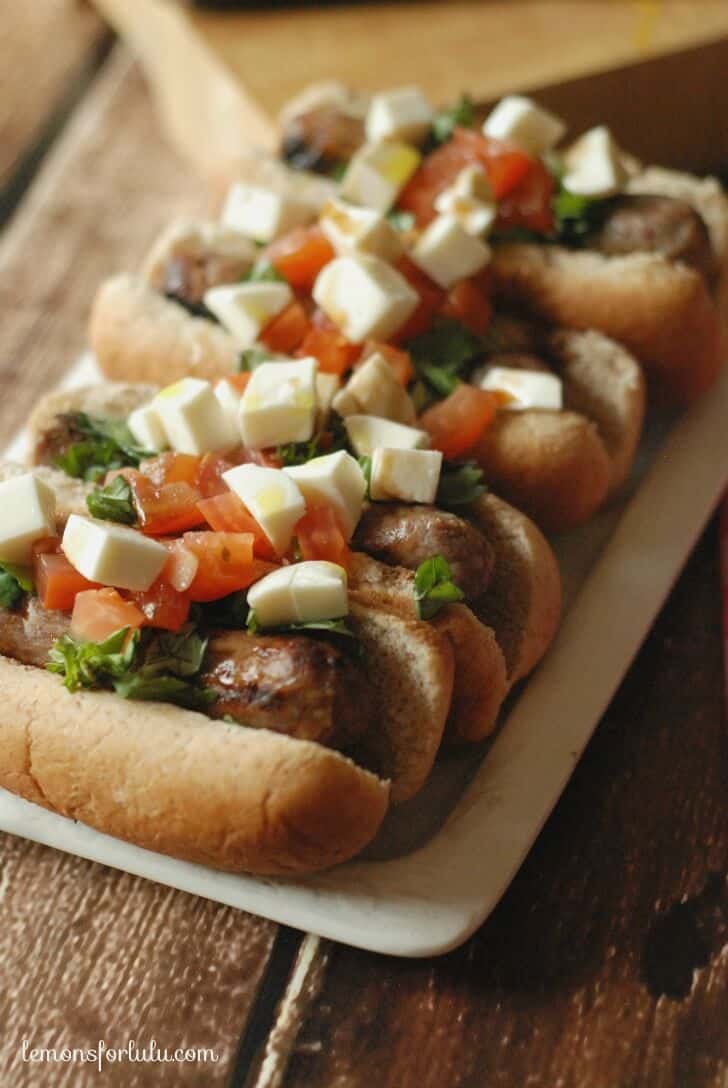 The first time I had a Caprese Salad I was on my honeymoon in Mexico of all places.  I remember it was actually part of our very first meal there.  Clearly it was memorable because that is the only thing I remember eating the entire week!  But that Caprese salad, ah that WAS good!  The soft, silky mozzarella, the fresh, thickly sliced tomatoes, the brilliant basil and sweet vinegar melted in my mouth like buttah.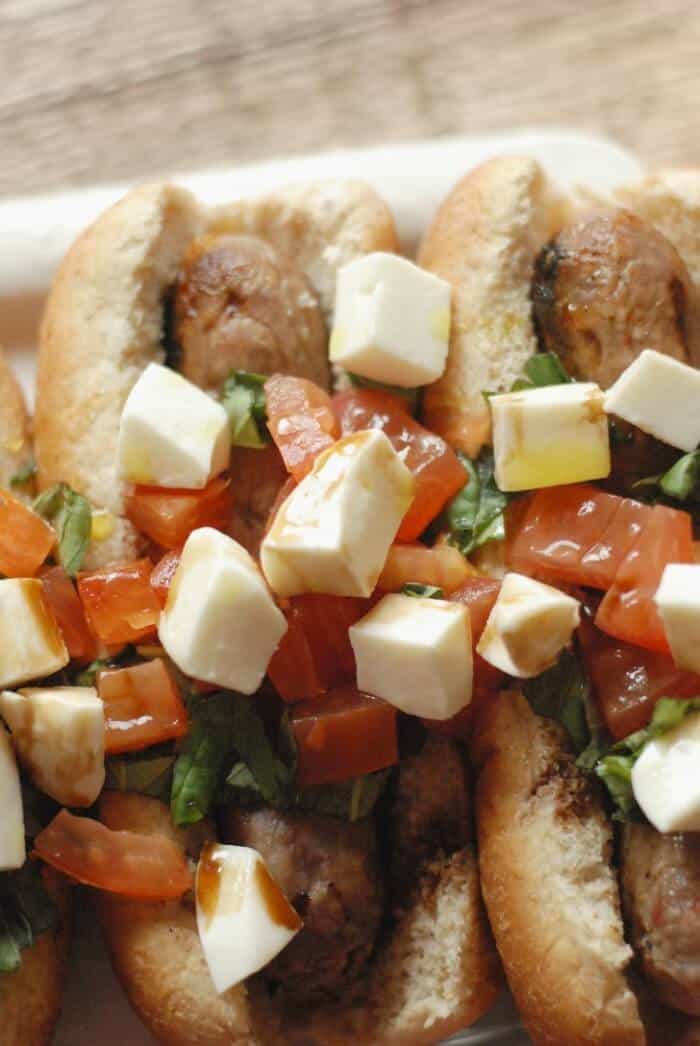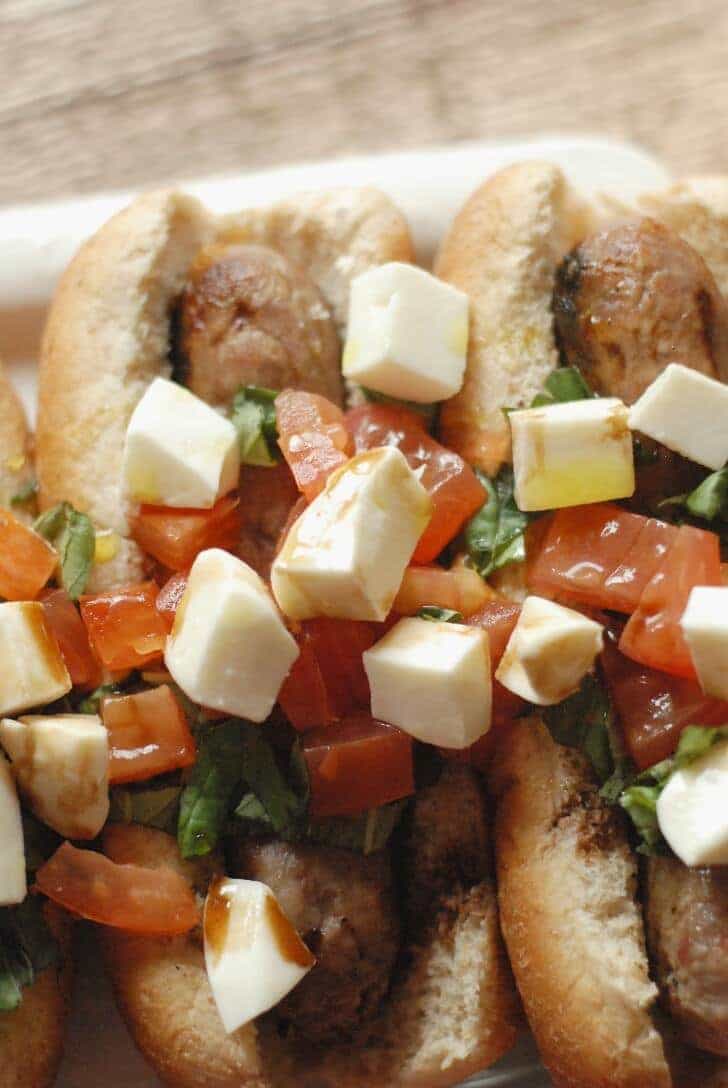 After my honeymoon meal, I should be adding Caprese salad to my tacos right?  No, I'm keeping things true.  Instead I found it the perfect topping to grilled Italian sausage.  The heat from the sausage has a way of making the basil more fragrant, the cheese softer, the tomatoes taste more fresh and the vinegar more aromatic.  Each bite was better than the next until it was all gone.  Then I went back for seconds!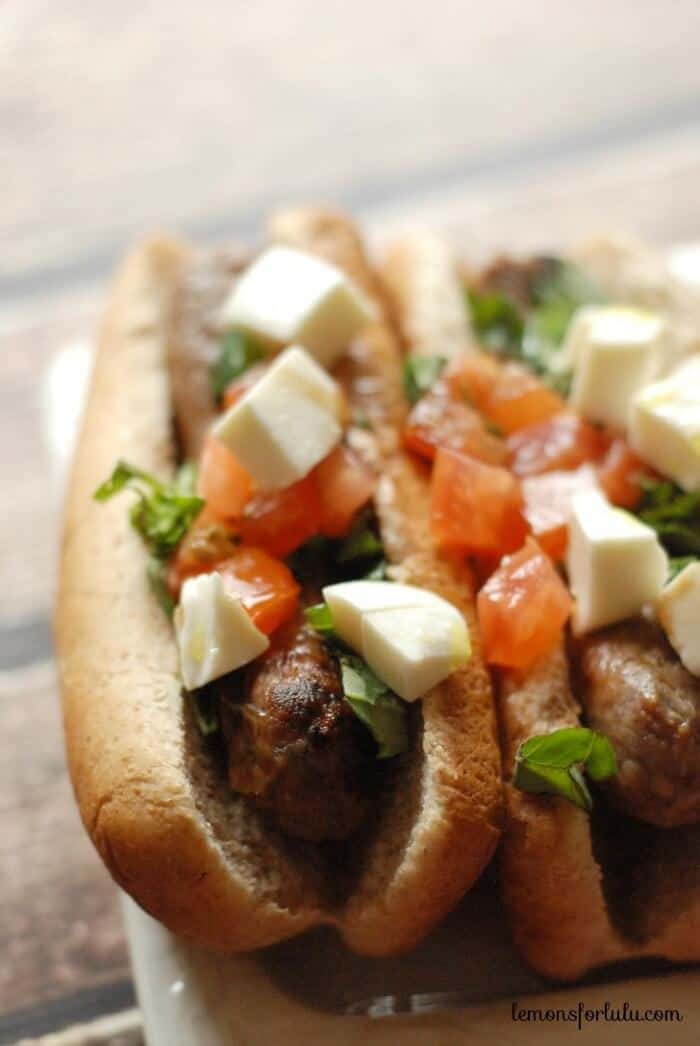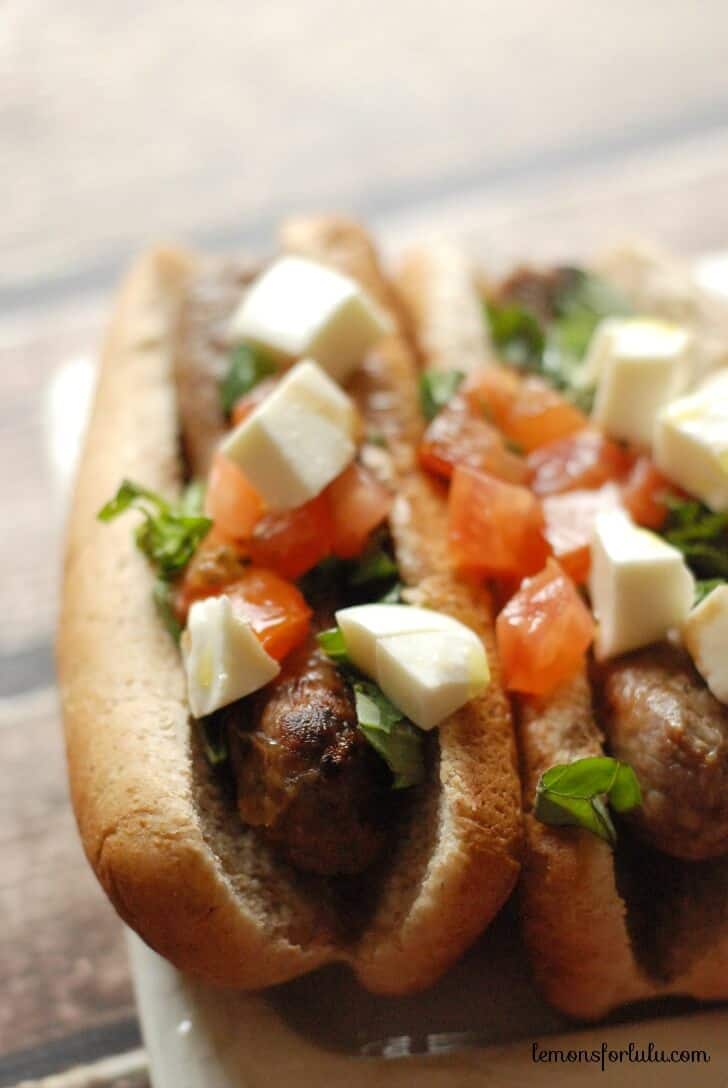 I'll be making these Italian sausages with this perfect Caprese topping again for sure.  The only thing I'd do differently next time is make more Caprese salad to eat on the side!  That salad is something I will never tire of eating!  After all, each time I eat it, it reminds me of my honeymoon!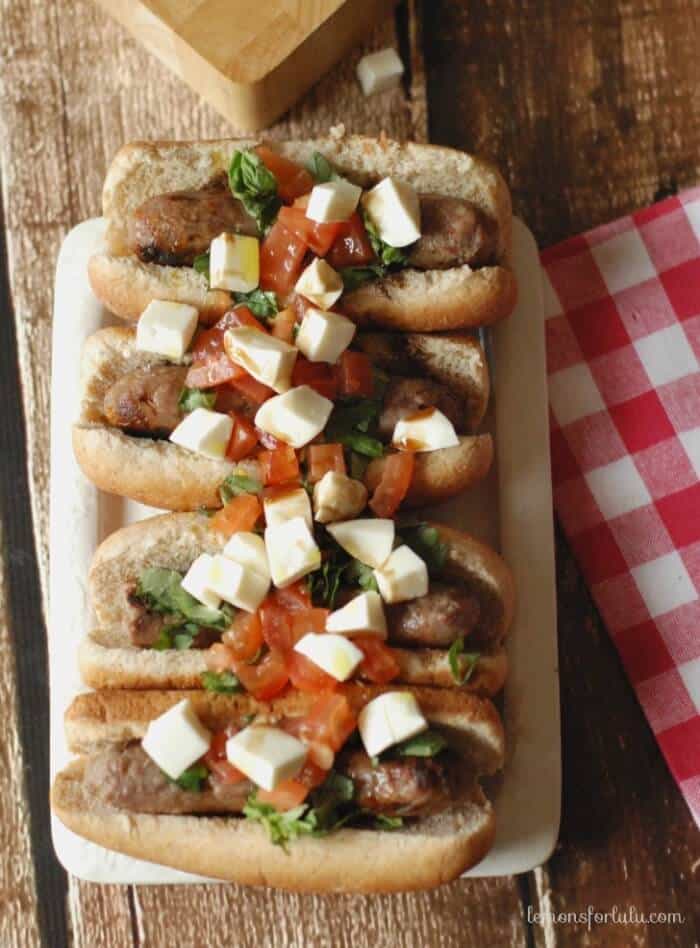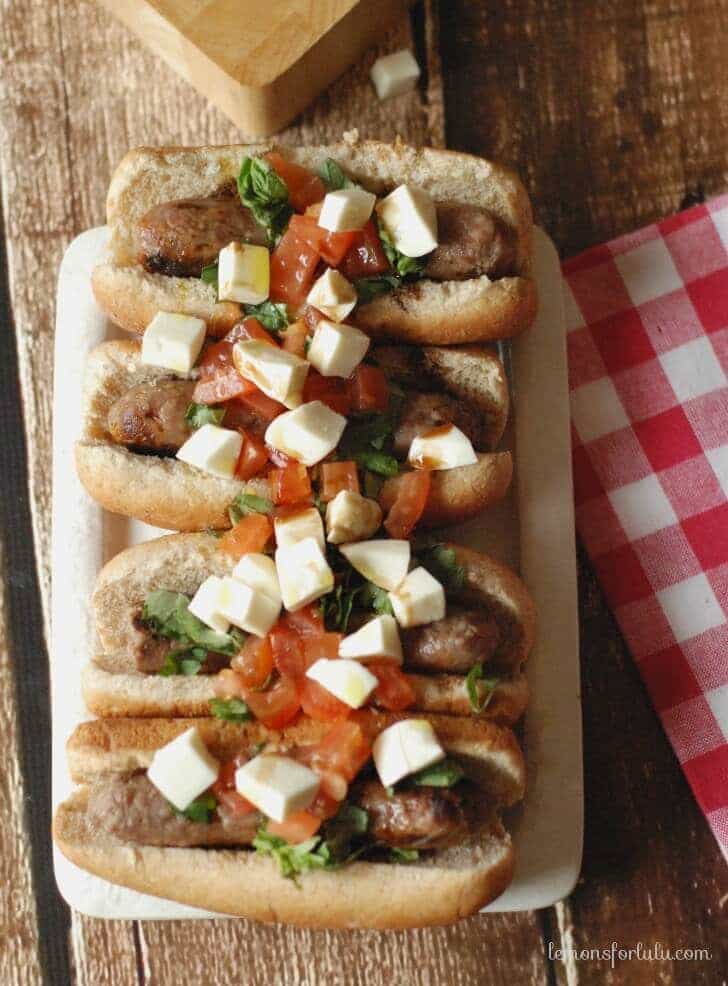 A LITTLE ITALY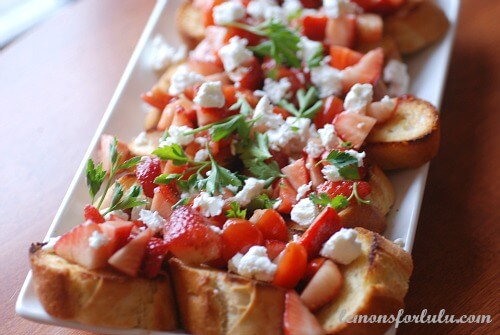 NEVER MISS A RECIPE! SUBSCRIBE TO MY EMAIL TODAY!
FOLLOW ME:
FACEBOOK | TWITTER| GOOGLE +| BLOGLOVIN | INSTAGRAM
Don't forget you can save each of these recipes to your personal recipe box , create your own meal plan, or add ingredients for each recipe to your shopping list! Just use the "Save Recipe" on all my recipes!
Ingredients
5

Italian Sausage Links

2

roma tomatoes, chopped

1/4

cup diced fresh mozzarella cheese

2

tablespoon coarsely chopped fresh basil

1

teaspoon olive oil

1

teaspoon balsamic vinegar
Instructions
Preheat grill over medium heat. Grill Italian sausage about 8-10 minutes per side. Be sure to prick your links with a fork a few times to allow steam to escape and for quicker cooking.
When sausage is ready, top with tomatoes, cheese and basil. Drizzle each sausage with a little oil and a little vinegar.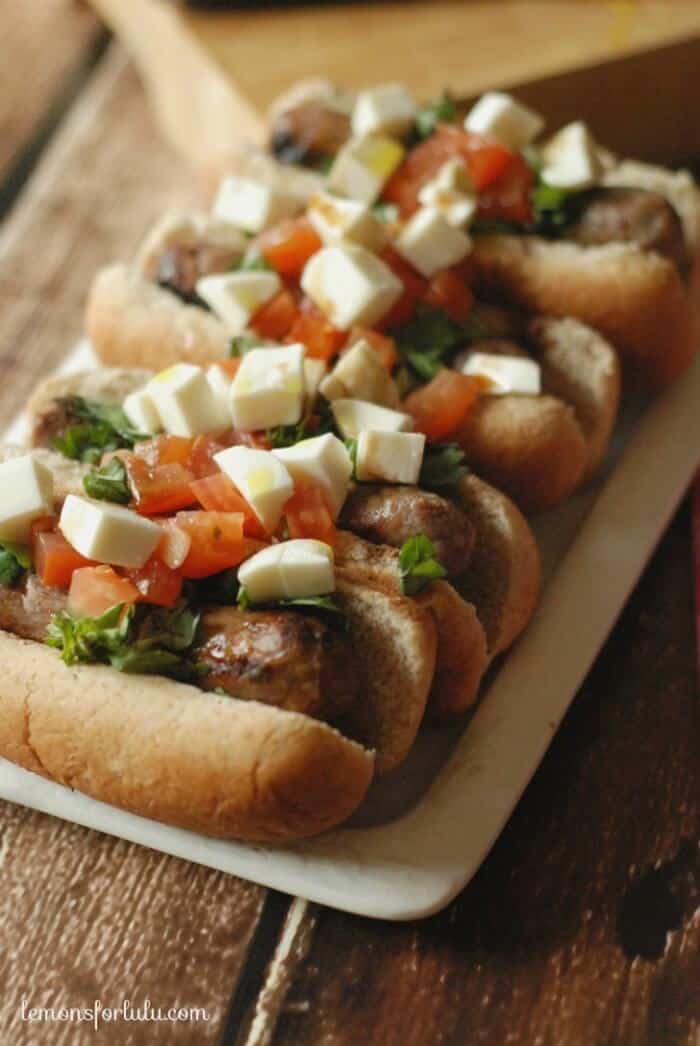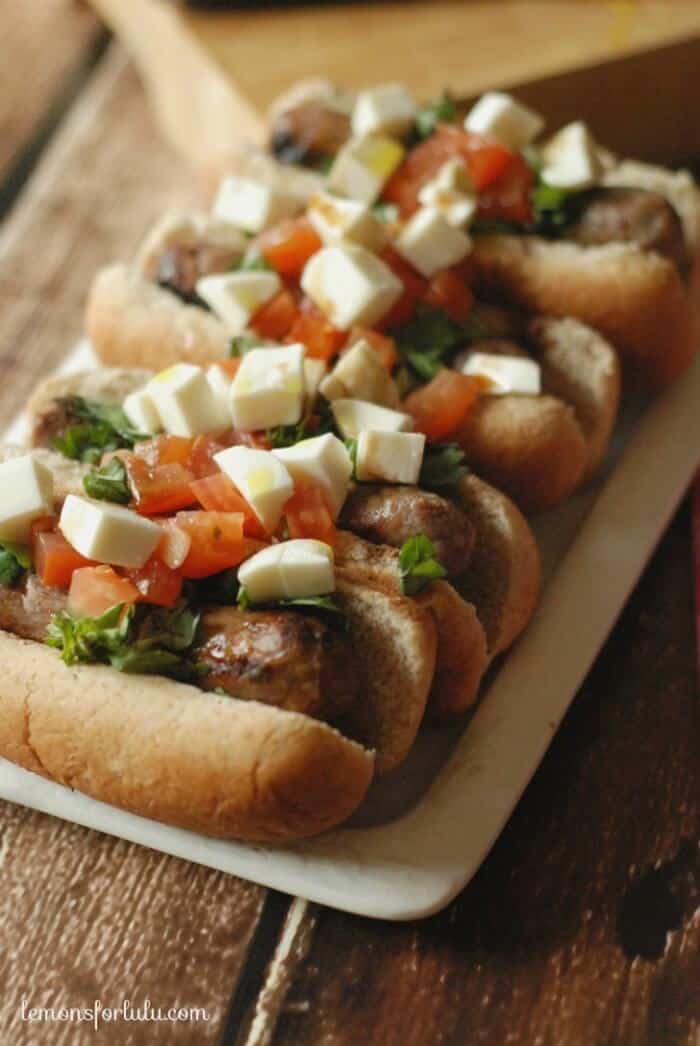 SEE THIS ON MY PINTEREST BOARD!
Follow Tanya Schroeder @lemonsforlulu.com's board Summer Lovin on Pinterest.


I may be linking this up to these parties and to The Weekend Potluck!