Rich chocolate cupcakes filled and then topped with creamy peanut butter frosting!
A taste reminiscent of Buckeye Candies!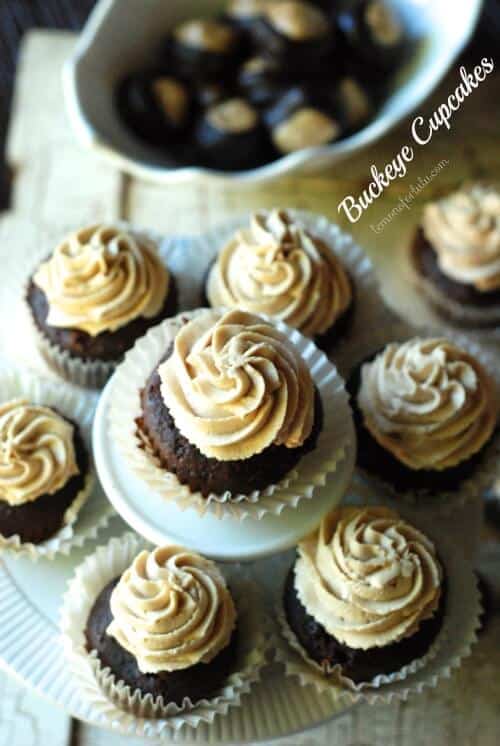 Kids are funny aren't they? They always think they are pulling the wool over your eyes, but in reality they are as transparent as Suran wrap! Maybe that's just my own kids. When will they realize that 1. I hear, see and smell everything. 2. I have supernatural intuition. 3. I know everything. On numerous occasions I have caught my kids in the act of being completely mischievous. Upon discovering that the "gig is up" each kid will shout "I didn't do it!". Never fails. And I will glance upon each sweet little face and be able to discern exactly what happened without a word being spoken. In their innocence, they don't realize that I know them as well as I know myself. I know their personalities, their tendencies, their strengths and weaknesses. I can tell instantly who is lying by their expressions and their tone of voice. Every mother knows these things. It's our JOB! I know without a doubt that my oldest daughter is the mastermind behind every single plot and ploy. I know without a doubt that my son will always do what she says because after 8 years he is simply used to following her lead. And I know for certain that my youngest will also follow because she looks up to both of them! That's the way it has always been and that's probably the way it will be for some time.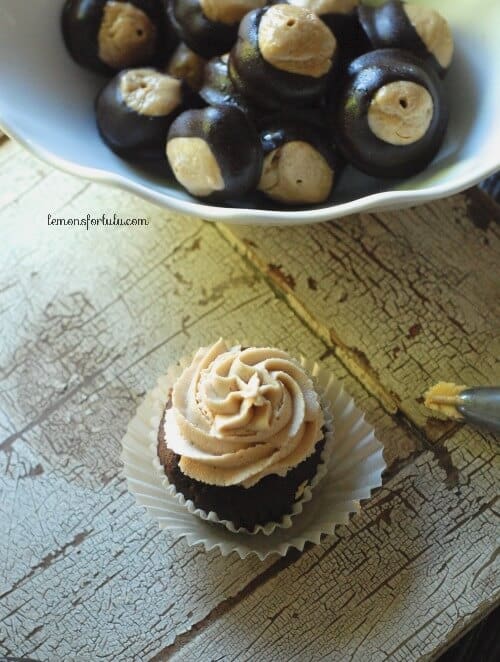 My oldest is the sneakiest of the bunch. You have to watch her like a hawk. Which I do. Because as I said, I have supernatural senses and I know everything. I KNOW everything because I was once that sneaky little kid. This latter fact escapes my daughter completely. Kids forget that you were once a kid just like them. In all the years of their existences we've simply been parents and therefore must have never had any fun. My daughter's biggest crime is sneaking candy. I know if I have an opened bag of any sort of candy that wasn't used up in my baking, she will quietly and systematically eat every last piece regardless of how many times I've told her to stay clear of my stash. And if her siblings aren't eating their Halloween, Easter, Valentine, Christmas or whatever the occasion candy quick enough, she will surely finish the job.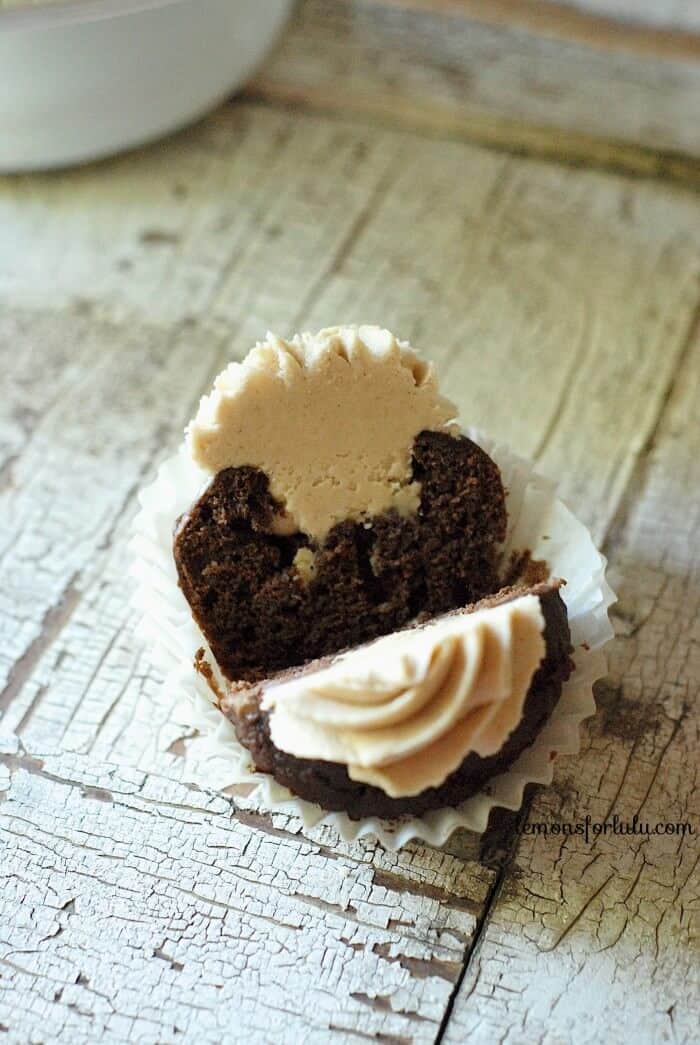 My oldest just turned 10 last week. She wanted Buckeye balls and cupcakes for her birthday and because I have an extreme love for peanut butter and chocolate, I eagerly obliged! Naturally after the buckeyes were made, my daughter asked if she could try one. I agreed, but only to her sampling one piece of candy. After she'd been missing for several minutes I realized what was going on. I knew that I was going to find my daughter by the buckeye's with a ring of chocolate around her lips. And I knew that when I asked her if she had more than one, that she will admit to eating several. I know this because that is exactly what I would have done! As the saying goes, the apple does not fall far from the tree!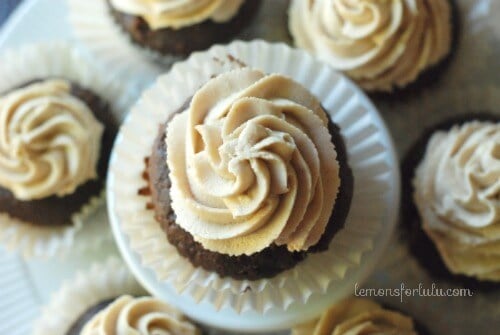 I made these cupcakes as part of #BakeaDifference with OXO and Cookies for Kids' Cancer. I am honored to have been selected by Oxo to participate in this program. Not only did I receive the perfect tools to make these cupcakes, but Oxo will donate $100 for each post written!
Cookies for Kids' Cancer was founded by a couple of OXO employees after their 2 year old son battled cancer. OXO has been matching the proceeds of bake sales, and this year is committing up to $100,000 to fight pediatric cancer.
Wanna help? There are lots of ideas on the OXO Good Cookies website, including hosting a bake sale of your own and donating the proceeds and OXO will match your donation. Buy some cookies, and 100% of the proceeds will be donated. Or, purchase their specially-marked OXO baking tools, and Oxo will donate 25 cents to Cookies for Kids' Cancer. Come join the fight!
Peanut Butter In The Middle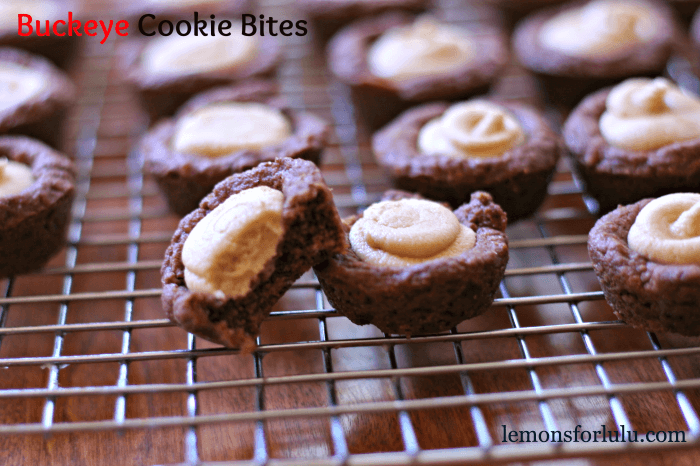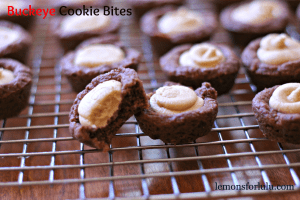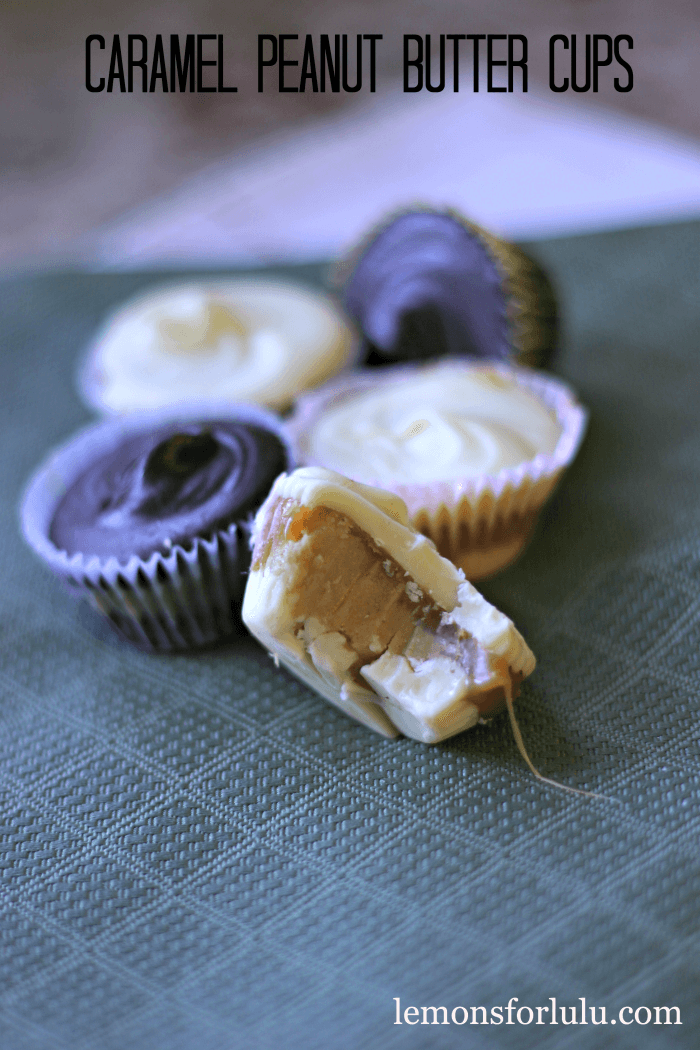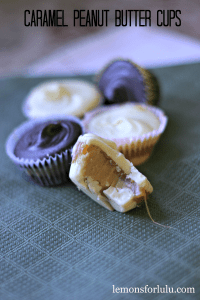 NEVER MISS A RECIPE! SUBSCRIBE TODAY!
FOLLOW ME:
FACEBOOK | RSS | TWITTER | GOOGLE +| BLOGLOVIN | INSTAGRAM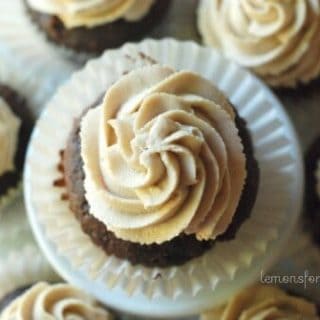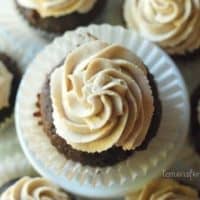 Buckeye Cupcakes
Rich chocolate cupcakes filled and then topped with creamy peanut butter frosting!
Ingredients
1/2 cup cocoa powder
2/3 cup boiling water
2/3 cup bittersweet chocolate, chopped
1 1/2 sticks softened butter
1 1/2 cups sugar
4 whole eggs
1 teaspoon vanilla
2 cups flour
1 teaspoon baking soda
1/4 teaspoon salt
1 cup plain Greek yogurt
1/2 cup butter
1 1/4 cup creamy peanut butter
4 cup powdered sugar
1/2 cup cream
Instructions
Preheat oven to 350. Line two cupcake pans and set aside.
Place cocoa in a bowl. Pour boiling water over cocoa and whisk until smooth. Add chopped chocolate and stir until melted. Set aside.
In a mixer, beat butter and sugar on medium speed until creamy. Add eggs one at a time beating well after each addition. Mix in vanilla.
Combine flour, baking soda and salt in a separate bowl. Slowly add dry ingredients to wet in two additions, adding the yogurt in between each addition. Mix just until incorporated. Stir in your chocolate.
Fill liners 1/3 full. Bake for 20 minutes or until a toothpick inserted in the center comes out clean. Let cupcakes cool in pan.
Prepare the frosting. In a mixer bowl, combine butter and peanut butter beating until smooth. Very slowly mix in powdered sugar, one cup at a time mixing well after each addition. Add in cream and beat until frosting is piping consistency, adding more cream if necessary.
To assemble: cut out a small hole into the center of each cupcake using a pairing knife or an oxo cupcake corer. Pipe frosting into center of each cupcake. Then pipe your frosting using an 844 large tip onto each cupcake.
Nutrition Information
Yield

24
Serving Size

1 cupcake
Amount Per Serving
Calories

387
Total Fat

21g
Saturated Fat

10g
Trans Fat

0g
Unsaturated Fat

9g
Cholesterol

62mg
Sodium

233mg
Carbohydrates

45g
Fiber

2g
Sugar

32g
Protein

7g
You may also like:
Roasted Banana Cupcakes with Peanut Butter Ganache Frosting Chocolate Moosey
White Chocolate Cupcakes with Peanut Butter Frosting Shugary Sweets
Reeses Peanut Butter Filled Chocolate Cupcakes Chasing Delicious