Mac and Cheese with Broccoli and Ham is a quick and easy family dinner that is sure to please the pickiest of eaters!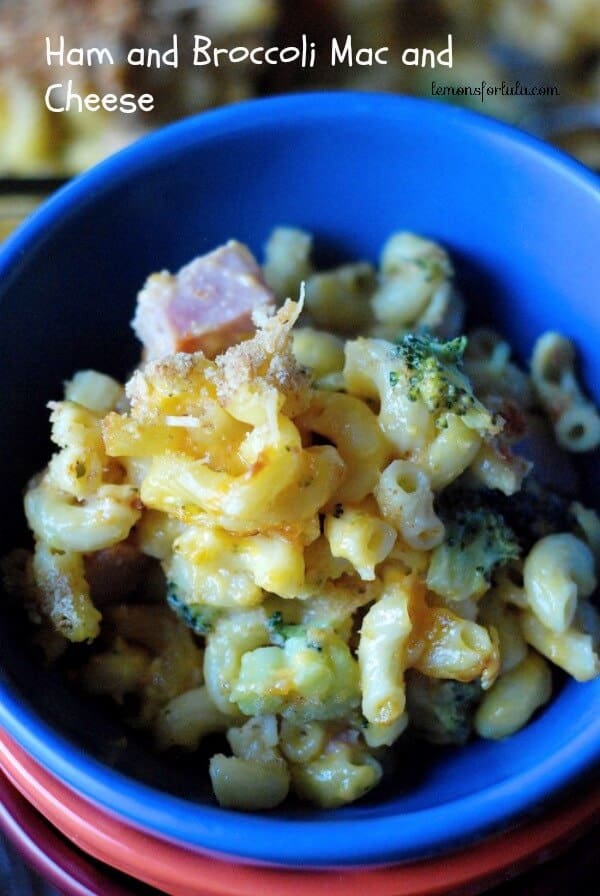 My kids are not the best eaters when it comes to cheese. It started with my 10-year-old. She ate her fair share of cheese as a toddler, but somewhere in her short life she determined that cheese was not for her. Be it a cheese stick or a cheese dip, my oldest will turn up her nose. She doesn't even eat pizza. My 8-year-old and 5-year-old do not eat cheese either. They, too, claim that they don't like it. I know that they are merely following the lead of their oldest sibling. She is older, wiser and way cooler in their opinion. I look at all of them and think they must be missing that critical (and enjoyable) cheese loving gene!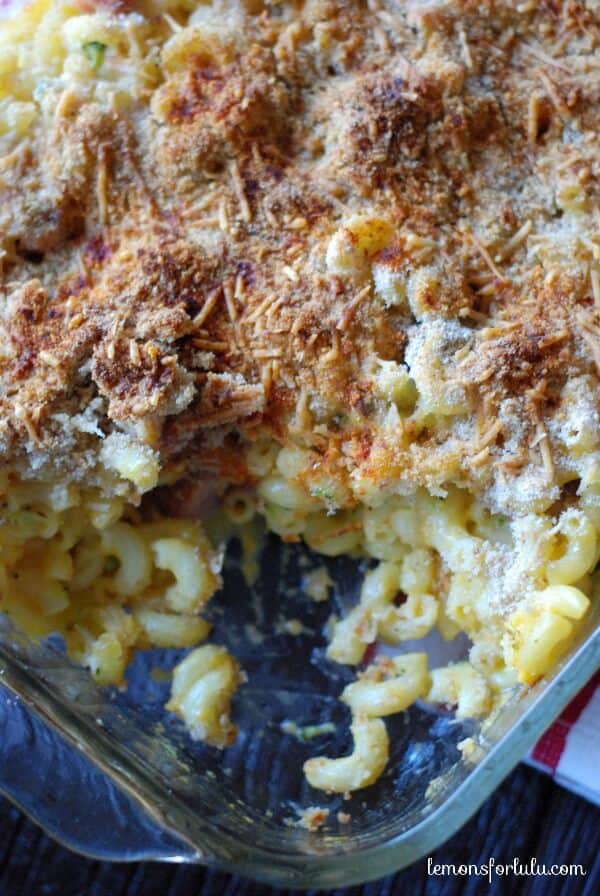 There is one food, however, that the entire family will consistently eat with zeal and enthusiasm. That is mac and cheese. I admit to buying the boxed variety from time to time, but we all know there is nothing quite like homemade. Plus, when I make my own, I can add in extras that will transform this mac and cheese from a side dish to a meal.
Want to know how I turn my non-cheese eaters into mac and cheese lovers? My secret ingredient is Campbell's Soup! Cheddar Cheese to be exact. It adds lots of flavor and creaminess that I cannot get from cheddar cheese alone. This meal is incredibly easy (perfect for our busy family), plus I can alter it; add or change ingredients to keep it fresh and interesting; it's just as good the next day; and finally, instead of asking, "How much more do I have to eat?" my kids actually ask, "May I have more please"!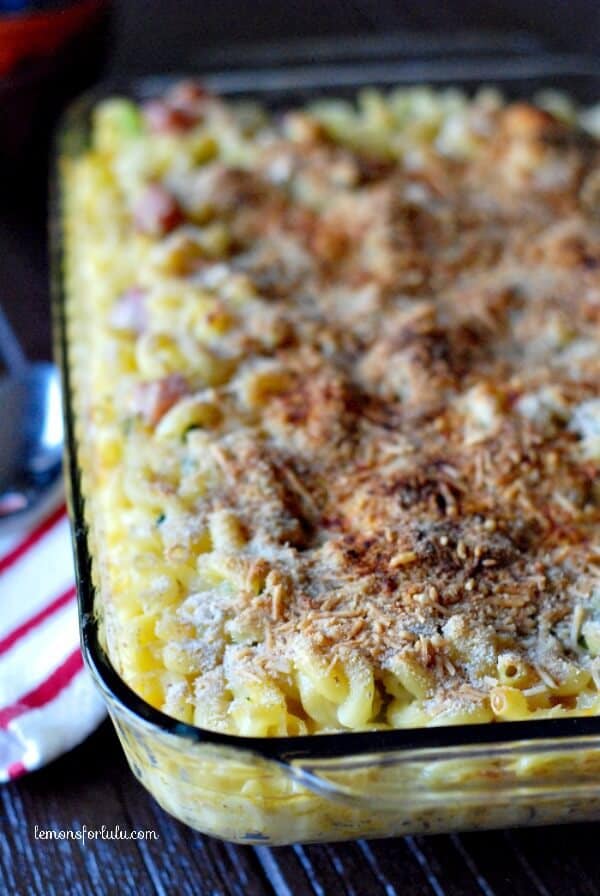 NEVER MISS A RECIPE! SUBSCRIBE TO MY EMAIL TODAY!
FOLLOW ME:
FACEBOOK | TWITTER| GOOGLE +| BLOGLOVIN | INSTAGRAM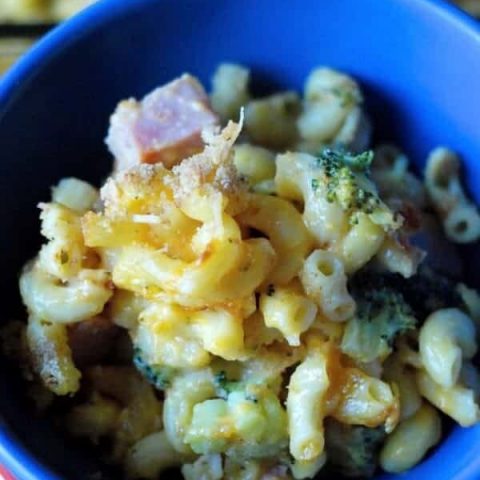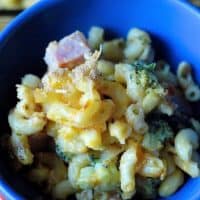 Broccoli and Ham Mac and Cheese
Mac and Cheese with Broccoli and Ham is a quick and easy family dinner that is sure to please the pickiest of eaters!
Ingredients
1 can (10 3/4 ounces) Campbellâ??s Condensed Cheddar Cheese Soup
2 soup cans full of milk
2 cups shredded cheddar cheese
1 small head of broccoli, chopped
1 1/2 cups diced ham
1 16 oz. box elbow macaroni
1/4 cup breadcrumbs
1/4 cup shredded Parmesan cheese
4 tablespoons butter, melted
Instructions
Preheat oven to 400. Grease a 9 x 13 casserole dish and set aside.
Prepare pasta according to package directions. Drain. Return to pan and set on low heat. Stir in cheddar cheese soup, milk, shredded cheddar, broccoli and ham. Stir until cheese has melted and becomes smooth. Pour into prepared dish.
In a small bowl, combine breadcrumbs and Parmesan cheese. Sprinkle over pasta. Drizzle melted butter over breadcrumbs.
Bake for 20-25 or until mixture is hot and bubbling.
Nutrition Information
Yield

10
Serving Size

1
Amount Per Serving
Calories

303
Total Fat

17g
Saturated Fat

9g
Trans Fat

0g
Unsaturated Fat

6g
Cholesterol

58mg
Sodium

728mg
Carbohydrates

22g
Fiber

2g
Sugar

1g
Protein

16g