Nothing says comfort quite like freshly baked bread! This recipe is so easy and addictive, you'll be making home made bread all the time!
Yesterday was a very productive day! I baked four loaves of white bread and played consecutive games of Candy Land with my 4 year old, Lucy. Sounds perfect doesn't it?
I'm in love with making my own bread. It's so simple, just takes a bit of planning. I started my yeast and let it get foamy and creamy. This gave me just enough time to fetch our Candy Land game and get it set up! Our little gingerbread men were lined up and ready for action! I mixed in my flour and left my dough to rise. Whew! That was the hardest part of making the bread! And probably the easiest part of the afternoon! Because let me tell you, 4 year olds can be relentless game players!
While my bread dough was doing its thing, and rising, me and my red gingerbread man began our race to the finish across Candy Land! I won twice. Lucy tried rigging the cards so that she landed on Princess Frostine, but her plan backfired and I was catapulted there instead. I did feel sort of bad for my daughter, but this was a life lesson. Cheaters never win.
While Lucy was crying over her loss I returned to the kitchen to do a quick knead, and to separate my dough into loaf pans where they would rise once more. Since Lucy was determined to end the day with a win, we played yet another game (three games actually) of Candy Land. I was the green gingerbread man this time. I could see the wheels turning in Lucy's head as she was trying to determine whether color had anything to do with my previous successes. It didn't. I won again. And again. And again. How do you explain to a 4 year old that this game is less about strategy and more about luck? By that point, my bread had risen to the perfect height! It was time to bake them up!
While the bread was in the oven, we played one last game of Candy Land. It finally occurred to Lucy to let go of all the strategy and just enjoy the game. I may have threatened to toss the game if she didn't relax and have fun, but that doesn't matter. Because she DID have fun. I had fun too. Lucy's day ended on a high note, she won our last game of Candy Land! I was more than happy to lead by example and be the gracious loser. Plus I knew I wouldn't have to play another game of Candy Land (today)!!!
By that time my bread had baked up to the perfect golden color and the aroma had filled the kitchen. Baked bread has to be my most favorite smell. It reminds me of when I was little and would come home from school to find my mom's freshly baked bread. I'd race to cut a slice of the still warm bread. I'd slather it with butter, which would melt instantly and sort of drip down my hand as I'd bite into the tender bread. So, of course, once my bread slid out of their pans, I dove right into them. I cut two slices, one for me and one for Lucy. Two adversaries breaking bread.
You might enjoy these too: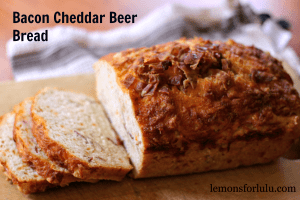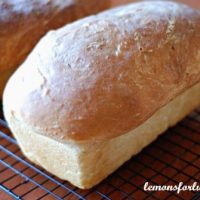 Basic White Bread
Total Time:
2 hours
30 minutes
Nothing says comfort quite like freshly baked bread! This recipe is so easy and addictive, you'll be making home made bread all the time!
Ingredients
2 cups warm water (110 degrees)
1/3 cup sugar
1 1/2 tablespoons active dry yeast
1 1/2 teaspoon salt
1/4 cup vegetable oil
5 cups bread flour
Instructions
In a large bowl, dissolve sugar in warm water. Stir in yeast. Let yeast proof until it's foamy and creamy. You want it to rise above the water level.
Mix in salt and oil. Mix in bread flour, one cup at a time until dough comes together. Knead dough on a lightly floured surface until it is smooth. Place dough in a well oiled bowl, cover tightly with plastic wrap and then place a damp towel over plastic wrap. Allow dough to rise in a warm (see below) place until it doubles. This should take about an hour.
Once dough has doubled, punch down and knead gently for few minutes. Divide dough in half. Shape into loaves and place in two greased 9 x 5 in. bread pans. Allow bread to rise once more, about 30 minutes or until dough as risen at least one inch above the pan.
Bake in a 350 degree oven for 30 minutes or until tops are golden brown.
Cool on a wire rack.
A good place for me to allow my dough to rise is in the microwave. While I am mixing in my flour, I heat my microwave for 5 minutes. Then place my covered bowl in the warm microwave.
Nutrition Information
Yield

24
Serving Size

1 slice
Amount Per Serving
Calories

136
Total Fat

3g
Saturated Fat

0g
Trans Fat

0g
Unsaturated Fat

2g
Cholesterol

0mg
Sodium

134mg
Carbohydrates

24g
Fiber

1g
Sugar

3g
Protein

4g
I'll be sharing this recipe at these sites as well as to: Jam Hands, Back for Seconds and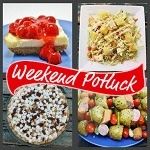 You can find this on my Pinterest Board!