Almond milk, iced coffee and coffee ice cream come together for this perfect chilled pick me up!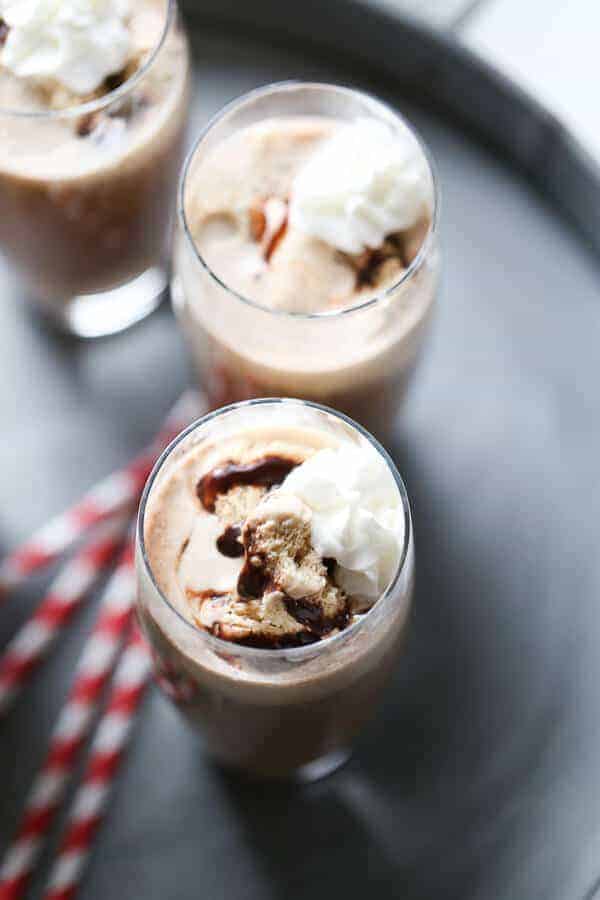 It's funny the way the weather plays tricks with our minds. For months it seems we've felt nothing but bitter cold. The kind of cold that deeply penetrates your bones and makes you feel as though you will never come through the other side of winter. No matter what you do you cannot shake the chill that inhabits your body. You layer, you light fires, you snuggle, you bundle, but still you just stay cold.
By this time of year we start to see true glimpses of spring. The sun shines more often than not and while the temperature only hovers at 50 degrees, the kids run around in shorts, I throw open the windows, the dog lays in the yard and we all start craving ice cream.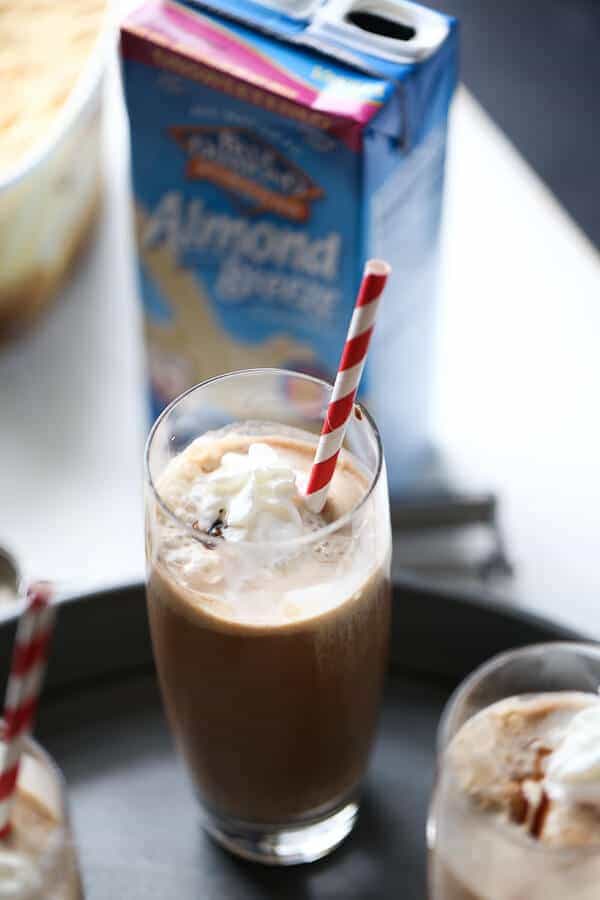 Why do we crave ice cream? Because ice cream equals summer and boy do we WANT some summer! As soon as that thermometer tapped that 50 degree mark I leapt into the kitchen to make myself this iced coffee float!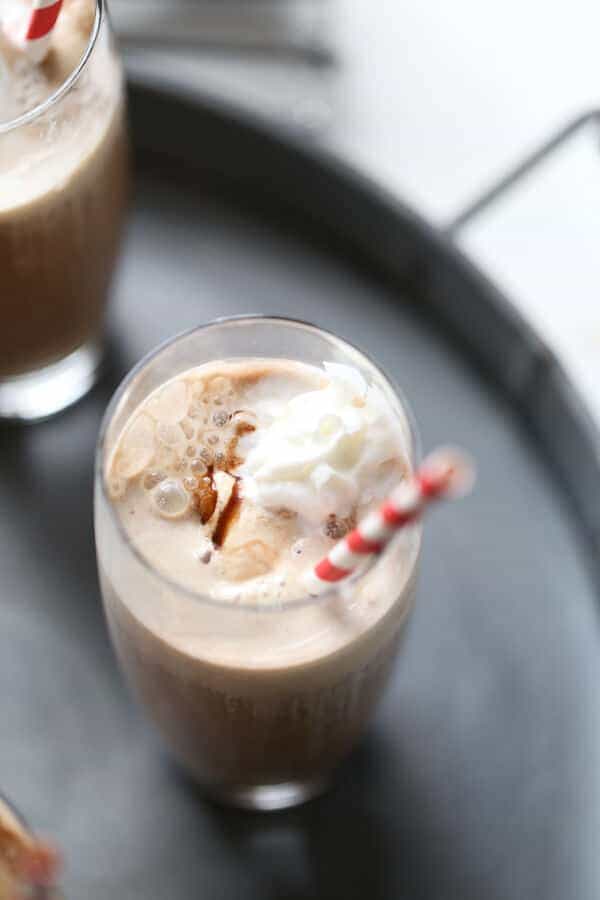 In the summertime I often keep a carafe of cold coffee in the fridge just to make iced coffees. They make a sweet, cold, caffeinated afternoon treat. For this iced coffee float, I simply combined cold brewed coffee, unsweetened vanilla almond milk, chocolate syrup and coffee ice cream. Perhaps this was more like an iced coffee dessert instead of simply a iced coffee beverage? Either way it completely satisfied my ice cream craving.
A few rays of sunshine on my face and a few sips of this iced coffee and I was almost ready to go try on swim suits. I said almost.
*Thank you Almond Breeze Almondmilk for sponsoring this post and allowing me to create this original recipe.*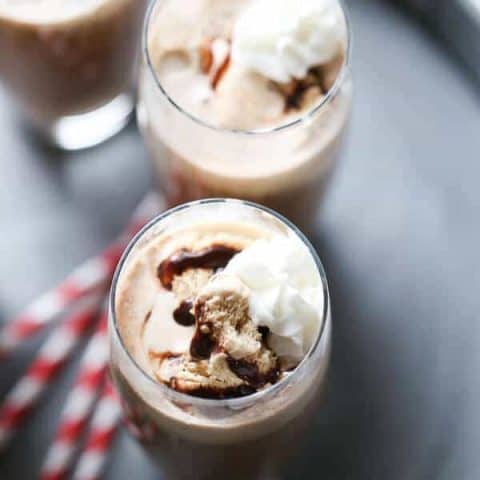 Almond Iced Coffee Float
An iced coffee float made with brewed coffee, unsweetened vanilla almond milk and coffee ice cream is better than anything you could get at any coffee shop!
Ingredients
2 cups brewed coffee, chilled
2 cups unsweetened vanilla almond milk
1/4 cup chocolate syrup
1 teaspoon vanilla
8 scoops coffee ice cream (or your favorite flavor)
Instructions
Combine cold coffee, almond milk, chocolate syrup and vanilla in a blender. Blend until completely combined.
Pour coffee into 4 glasses. Add two scoops of coffee ice cream into each glass. Serve immediately.
Nutrition Information
Yield

4
Serving Size

1
Amount Per Serving
Calories

538
Total Fat

32g
Saturated Fat

20g
Trans Fat

0g
Unsaturated Fat

11g
Cholesterol

172mg
Sodium

132mg
Carbohydrates

55g
Fiber

1g
Sugar

48g
Protein

8g