Peppermint Patty Bark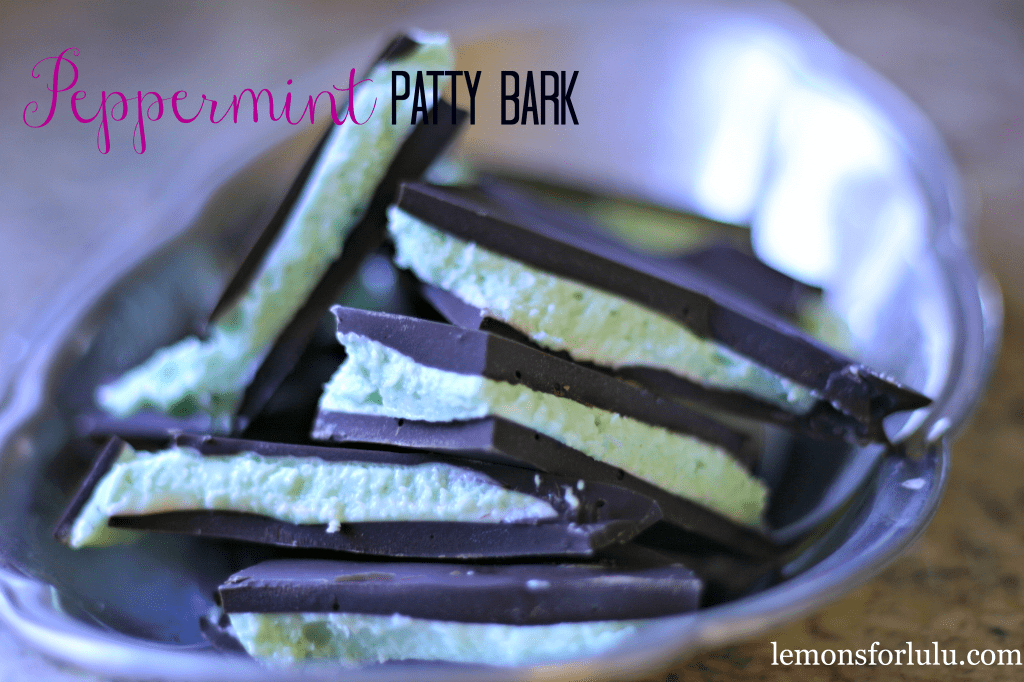 Recipe type:
candy, dessert
2 pounds chocolate candy coating (such as Ghirardelli)
1 14oz can sweetened condensed milk
4 cups powdered sugar
1 T mint extract
green gel food coloring
For the chocolate:
Melt 1 pound chocolate bark according to package directions. When completely melted, pour out onto a wax paper lined baking sheet. Spread chocolate out, but not too thin. Place in freezer while you prepare your filling.
To prepare filling:
In a mixer add condensed milk and 1 cup of powdered sugar. Mix in mint extract. Continue to mix on medium speed until all the ingredients are well incorporated. Add additional powdered sugar one cup at a time until you find your filling is a spreading consistency. You don't want it too stiff or it won't spread. Thin with a tablespoons of milk if necessary. Add in gel food coloring if desired. Once your peppermint filling is ready, spread out over frozen chocolate layer. Return to freezer.
Melt your remaining 1 pound of chocolate and spread over mint layer, making sure to cover the entire surface. Freeze until set. Break into pieces with a knife. Store in an airtight container in refrigerator until ready serve. Bark will stay good for about 1 week.